Two more horses have died at the Grand National meeting, making this week's Aintree festival the deadliest in five years.
Both Gullinbursti and Minella Reception were fatally injured after falling at the notorious Becher's Brook fence on Friday.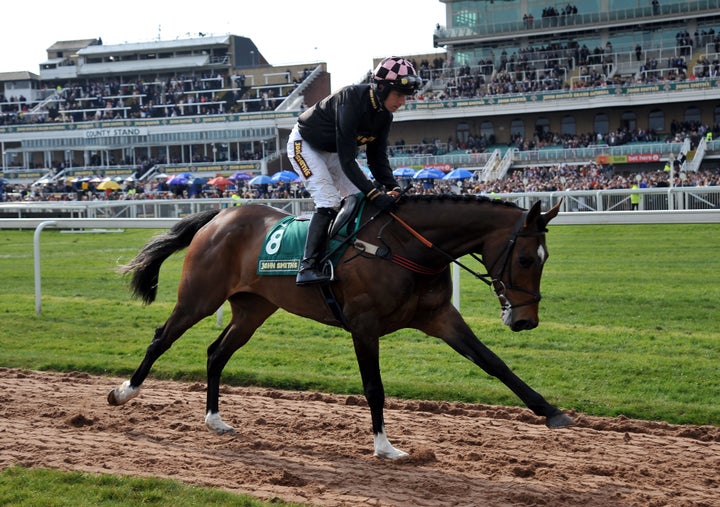 Ten-year-old Gullinbursti, who missed last season due to a tendon injury, somersaulted and landed on his neck during the Topham Chase.
Gullinbursti had to be humanely euthanised after his fall, Channel 4 said.
Minella Reception suffered a similar fall and was given veterinary attention but had to be put down.
On Thursday, Clonbanan Lad and Marasonnien, both 10 years old, sustained fatal injuries in the Fox Hunters Chase, which was just over two and a half miles long.
The annual event continues to be marred by controversy.
The last time the festival saw four horse deaths was in 2011.
Dene Stansall, Animal Aid's horseracing consultant, said: "The Aintree authorities and the official industry regulator, the British Horseracing Authority, have sought, over the last two years, to lure the public into believing that equine deaths at Aintree were now to be thought of as a rarity in this modern age.
"But history shows that, over the long term, the Grand National Course continues to be a perversely harsh test for horses, and one that often proves lethal.
"Making horses race on that course does not add up to a sporting spectacle, but the most selfish form of animal abuse."
This year's fatalities means that 46 horses have died in the event since 2000.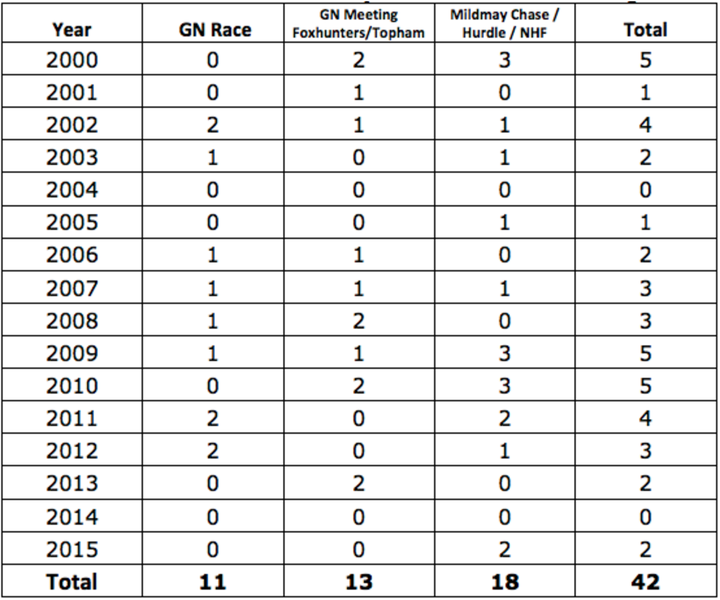 Commenting on the deaths yesterday, Professor Chris Proudman, veterinary adviser at Aintree, said: "You can never remove all risk completely from any sport, including horseracing", adding "British racing has a fatality rate of less than 0.2%".
Becher's Brook is considered the "deadliest" fence at the Grand National.
The fence's positioning and its angle are both problematic for horses, according to Animal Aid.
The fence is angled and is not jumped head-on. Jockeys also tend to steer their mounts to the nearside, accentuating the angle to be jumped even more.
Becher's Brook is advertised on the Grand National's website as being the "most thrilling and famous fence in the horse racing world".
"The fence actually measures well over 6ft on the landing side, a drop of between 5 and 10in from take off.
"Horses are not expecting the ground the disappear under them on landing," the website states.
Saturday is the final day of the three-day event.
Up to 40 horses will jump 30 fences on a course that spans nearly four and a half miles.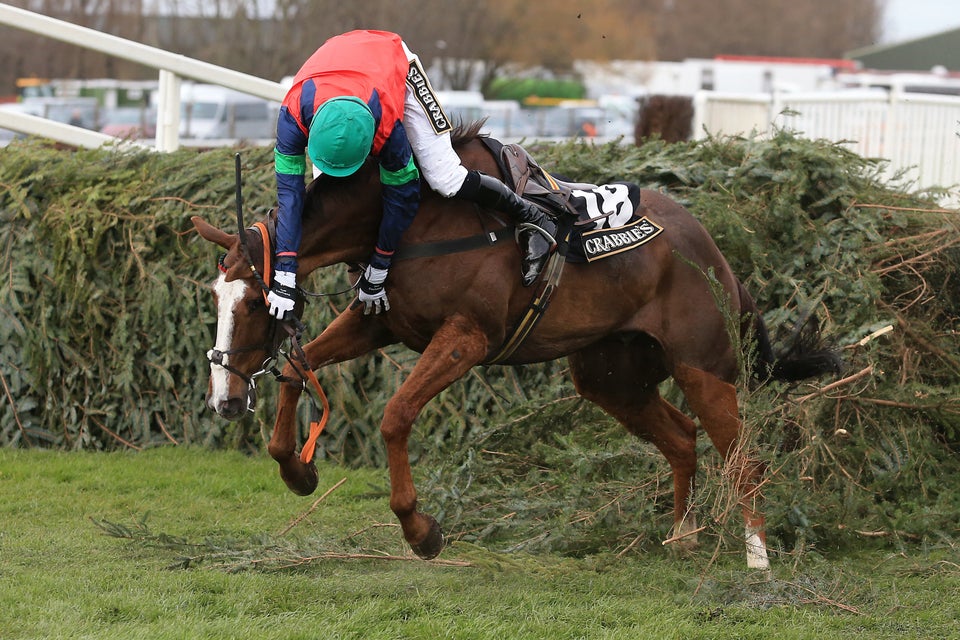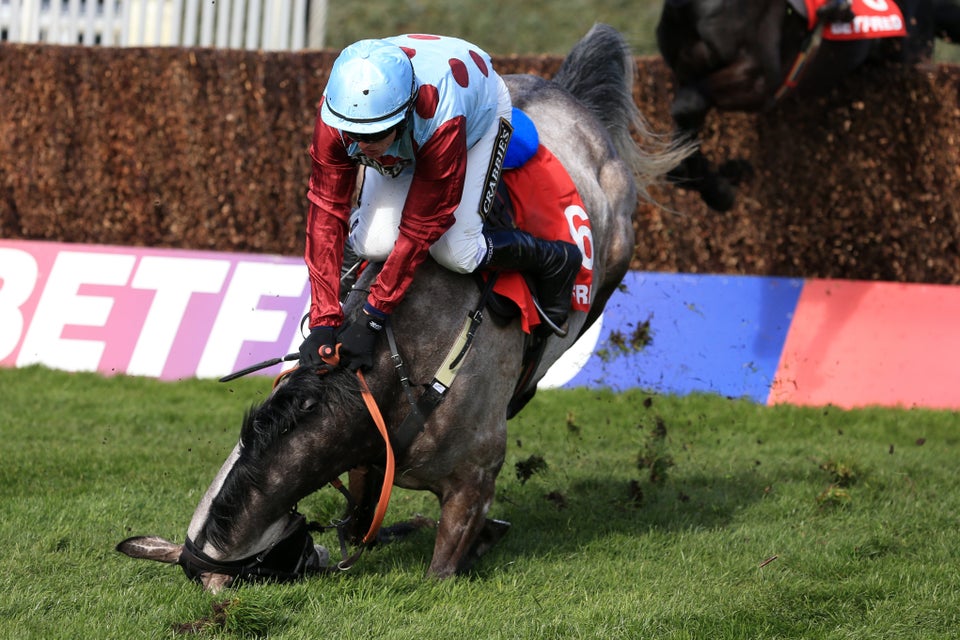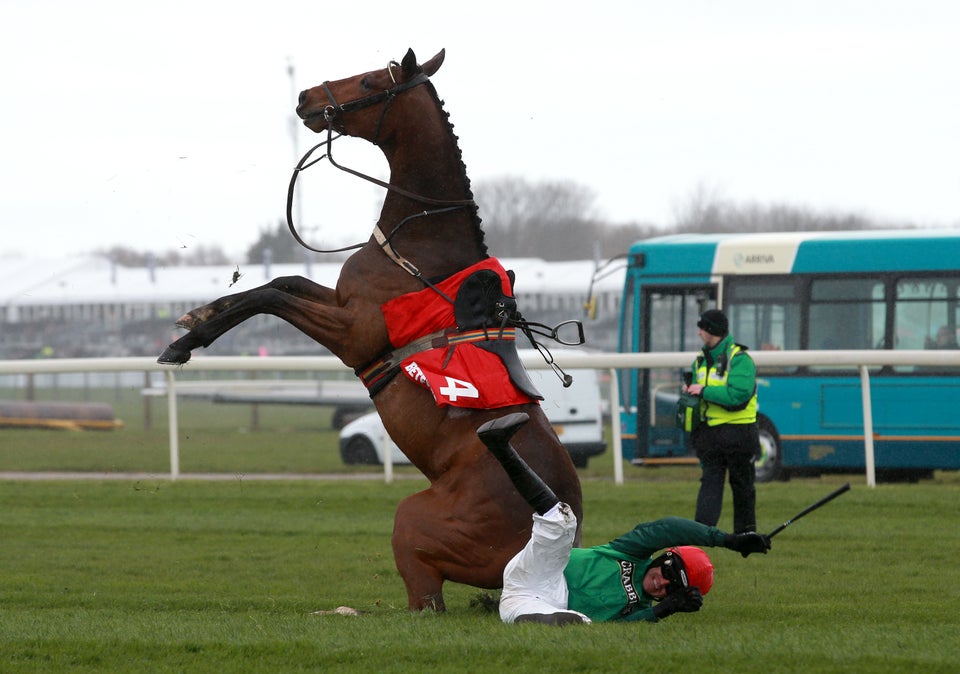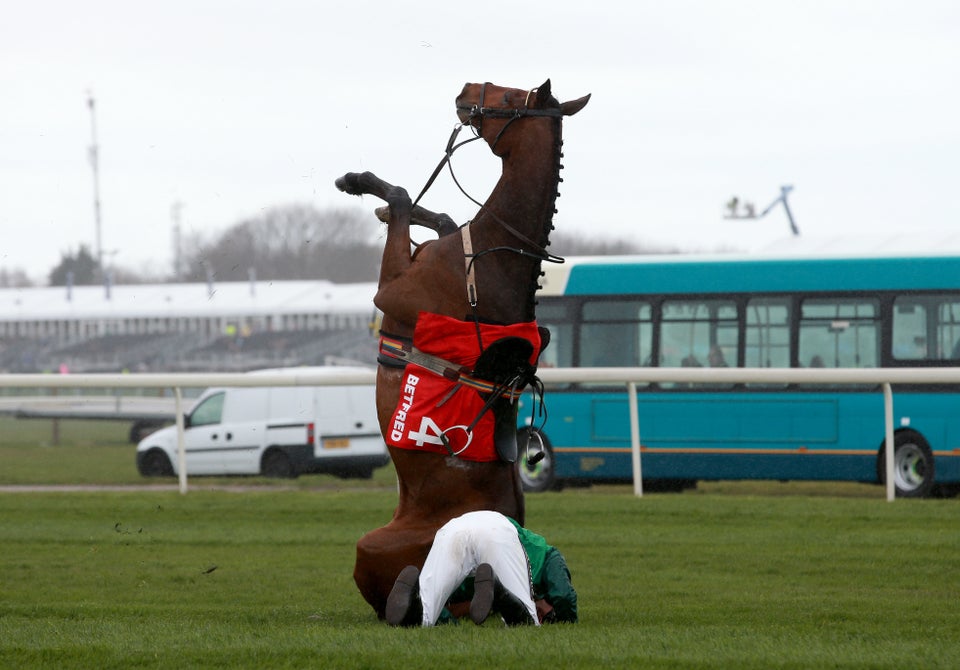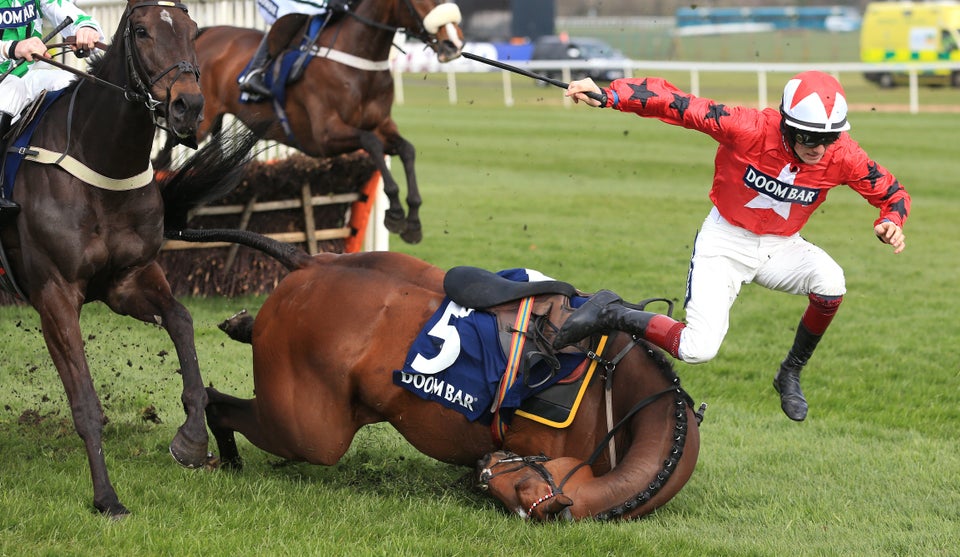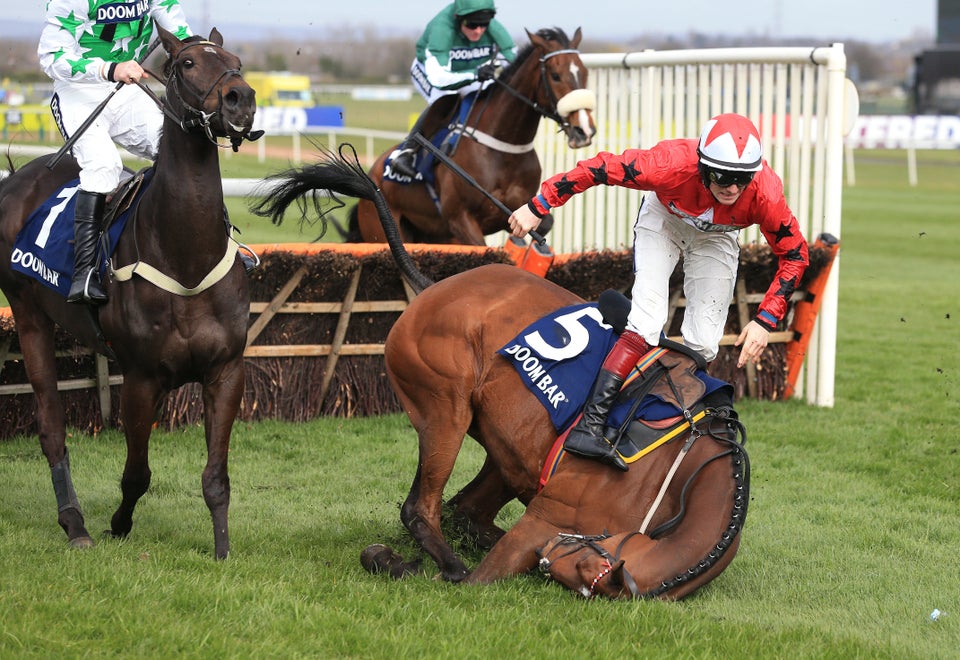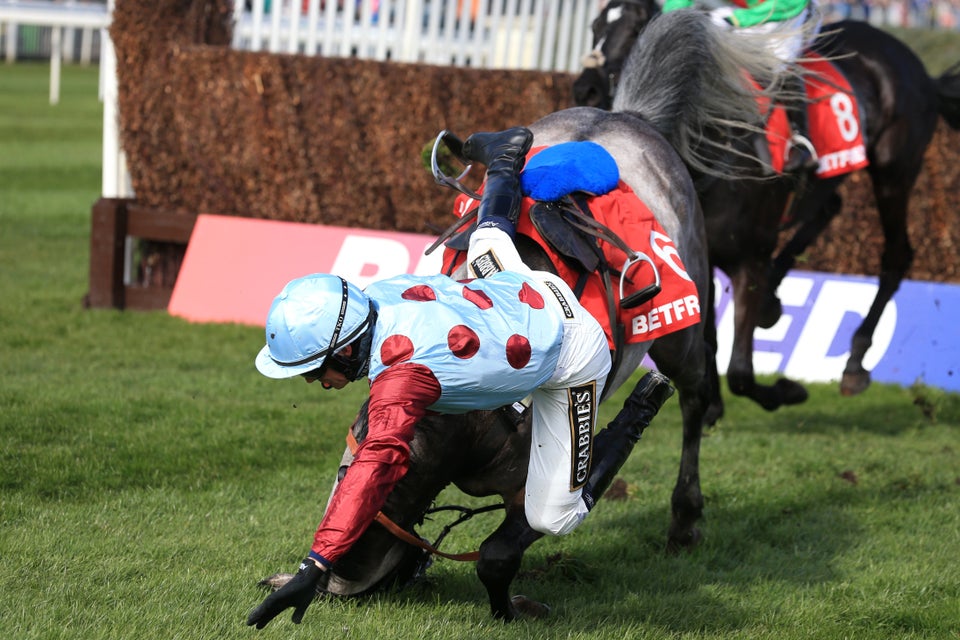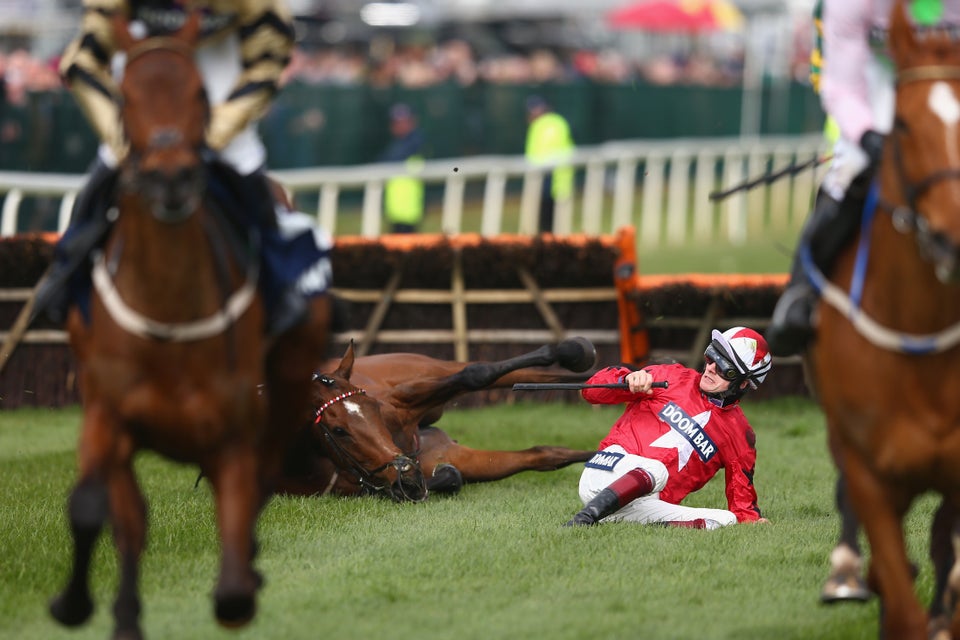 Michael Steele via Getty Images