A grandson has shared the adorable letter his grandma wrote for him 26 years ago to mark the solar eclipse in 1991.
The grandma, known only as Betty, banned her grandson Trevor from reading the note until 2017.
"I hope I'm around when you open this because I will be/or would have been 79 years old," she wrote.
"Today we had a total eclipse and the next one is in the year 2017 - so I thought this was such a special day in the first year of year of you life [sic] that I would make a note of it."
The grandma then added strict instructions telling Trevor not to open the letter until 2017.
"I wonder what you will be doing at the age of 26. I do know that you are the cutest baby ever and we love you lots and love having you over to stay with us - you are so much fun," she said.
"I must get back to work now, I'm giving this to your mother this weekend to put away till 2017 when you are to open this. Love you, Grandma Betty."
Trevor posted the letter on Reddit, where it melted the heart of hundreds of people.
In a later comment, he confirmed that his grandma is alive and well and will be 80 years old this autumn.
We hope they watch the next solar eclipse together in August.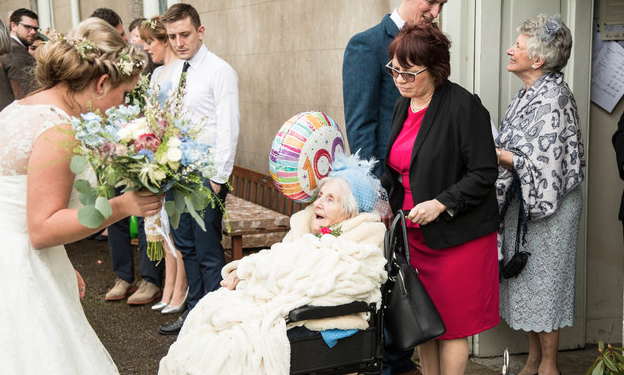 5 Times Elderly People Stole Our Hearts