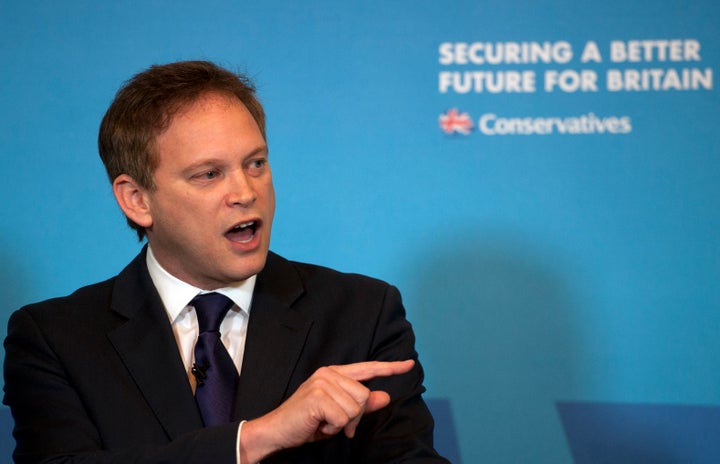 The Conservative Party must dump its pledge to reduce immigration to the tens-of-thousands, former party chair Grant Shapps has said.
David Cameron made the promise in the 2010 general election campaign but it has haunted him ever since - as he was never able to fulfill it.
Writing for The Huffington Post UK today, Shapps said "promises to get immigration down to the tens-of-thousands has, in my view, never been remotely realistic".
"It was never likely when David Cameron said it. It's no more believable when it comes from the Leave camp and, as I'll describe, it may not even be desirable," he said.
Shapps, who served as chairman of the Conservative Party during the coalition years, said today in the wake of Brexit reducing immigration to the "arbitrary" tens-of-thousands would be "damaging our economic prospects".
"Whatever your views on immigration, we actually require some of it to achieve our national goals. Brits actually need the world's best surgeons, doctors, scientists and businesspeople, not just those who happen to have been born here," he added.
Shapps, who voted 'Remain' in the referendum, said reducing immigration to the target was "less likely today than it has ever been in the past".
He added: "Not only will very low levels of immigration prove virtually impossible in today's interconnected world, but it would also prevent us from succeeding globally, particularly now we need to expand our horizons well beyond Europe."
In his blog, Shapps reveals Cameron told him he would quit as prime minister if he lost the referendum. During the campaign, Cameron publically insisted he would remain in Downing Street in the event of a Brexit vote.

"The reality of this referendum is that if the outcome is leave, then I'll have no choice but to resign," Cameron told Shapps. "If we lose this referendum campaign then I'm f****d and I'll resign".