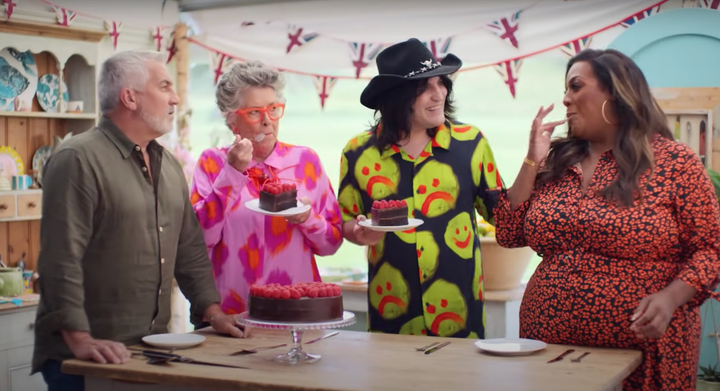 Great British Bake Off bosses have promised fans the forthcoming series is set to be "one of the best" they've ever done, amid a number of changes to the show.
The 14th season of the hit baking show will see new co-host Alison Hammond join the team, with the challenges set to go back to basics following complaints from viewers in recent years.
In a behind-the-scenes piece in the Guardian, Bake Off's executive producer Kieran Smith has said the new-look show is "warmer, kinder and sillier" and also heaped praise on Alison for giving it "a real lift".
"I hold my hands up to the cooking complaint and the theme weeks," he admitted, after many viewers suggested some tasks had become overly complicated and involved too much cooking rather than baking. Some of the show's international theme weeks – like last year's Mexican Week – faced accusations of cultural appropriation and racism.
"We didn't want to offend anyone but the world has changed and the joke fell flat. We're not doing any national themes this year," he said.
"We're going very traditional. We're doing all the regular weeks: Cakes, Biscuits, Bread, Patisserie, Chocolate, plus Party Cakes is a new theme. No spoilers, but it features challenges I think viewers will love."
Paul Hollywood, one of the show's judges, also said that the show has "returned to the philosophy of the first three series", adding that the addition of Alison had also "softened him up a bit".
Kieran Smith described the "nice dynamic" between them as Paul being "the elder statesman who takes her under his wing", adding: "She plays up that she fancies him a little bit."
"Alison gives it a real lift," he added. "It's warmer, kinder, sillier. It's one of the best series we've ever done."
Alison is currently best known for her work on This Morning, initially starting as the daytime show's roving reporter shortly after leaving the Big Brother house in the mid-2000s.
In the two decades since, she has impressed viewers with her interviews with A-listers like Beyoncé, Britney Spears, Harrison Ford and Dwayne "The Rock" Johnson, and was finally promoted to a full member of the presenting team in 2020.
The Great British Bake Off is set to return to Channel 4 later this month.