When you think of Valentine's Day, the first thing that comes to mind probably isn't the shop floor of your local Greggs.
But now the nation's favourite purveyor of steak bakes is offering you the chance to spend Wednesday 14 February eating puff pastry (and picking it out of your hair) with your loved ones.
Costing just £15 for four courses and a glass of Prosecco each, instead of indulging a bill that you'll spend the rest of February paying off, you can do what you do the rest of the year and eat carbohydrates on a budget.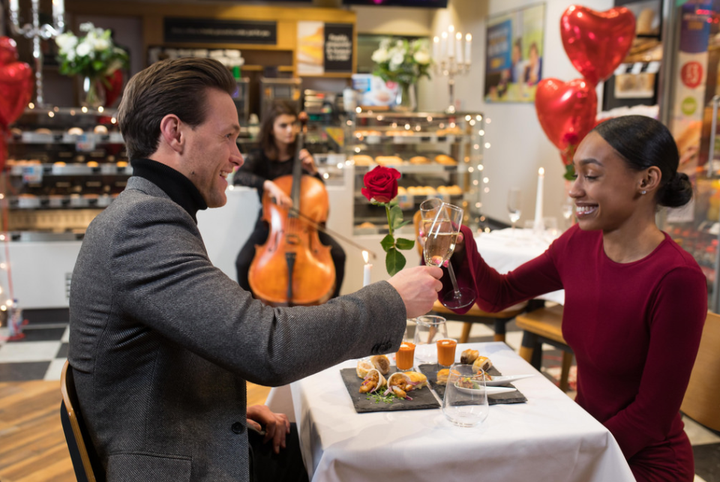 For lots of couples, the decision to partake in 14 Feb has moved away from what you and your partner want (staying in and eating a family size bag of Maltesers as dinner) and instead is a gesture to the world that you as happy as your Facebook status says you are. And we all know that proving a point results in activities, presents, and expenses that would never be a first choice in other circumstances.
Now Greggs is a legit alternative - the best of both worlds - a chance to prove you left the house but not blowing the budget for the rest of the month. And instead of being suffocated by all the other people crammed into the restaurant, you can get a candlelit table with balloons, candelabra, and a string quartet.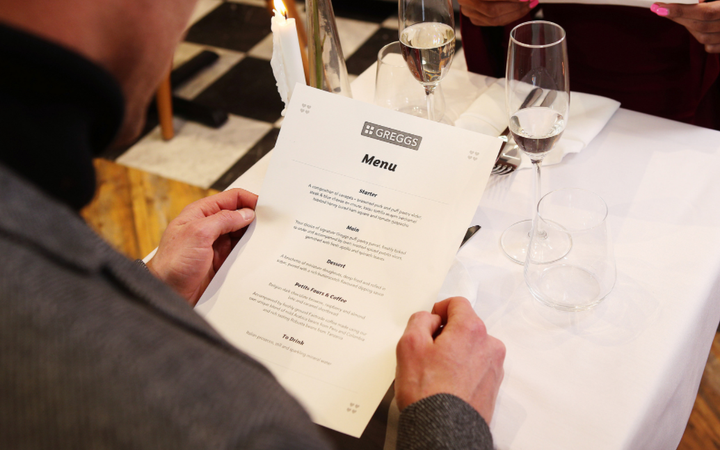 The menu options include starters of canapes, seasoned pork and puff pastry slider, steak and blue cheese en croute and katsu tortilla wrap.
The main is your choice of signature Greggs puff pastry parcel, accompanied by oven roasted spiced potato slices and a garnish of spinach leaves and sun-blushed tomatoes.
Dessert (if you can fit it in) will be a brochette of miniature doughnuts paired with a rich butterscotch flavoured dipping sauce. Followed by Petit Fours of Belgian dark chocolate brownie, raspberry and almond bite and caramel shortbread and Fairtrade coffee.
A Greggs spokesperson said: "We're delighted to offer this experience for fans for one night only – whether they're on a first date or have been married for 30 years, we can guarantee it will be a night to remember."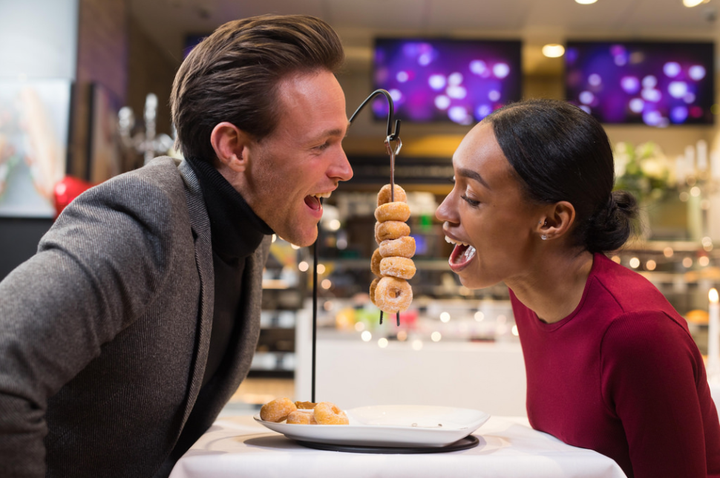 The participating shops are Clapham Road in London, City Tower in Manchester, Argyle Street in Glasgow, Grainger Street in Newcastle and Queen Street in Cardiff.
Although we do hope they dim the lights a little bit.