The number of people dead and missing presumed dead after the Grenfell Tower disaster has risen to 79, Metropolitan Police Commander Stuart Cundy has said.
Five of those 79 people have so far been formally identified. On Monday three of them were named as Ya-Haddy Sisi Saye, 24, also known as Khadija Saye, Anthony Disson, 65, and 39-year-old Abufars Ibrahim. In addition, a 52-year-old woman has been formally identified. Her family do not wish her name to be released publicly at this stage.
Police said that they have identified five people who were believed to be missing but are actually "safe and well".
"The awful reality, as I have said before, is that due to the intensity of the fire and the devastation within Grenfell Tower, that we may not be able to identify everybody that died," Commander Cundy said.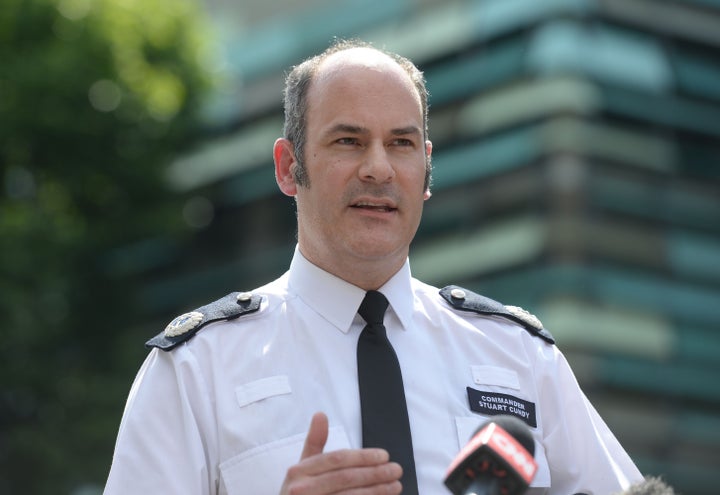 "We have been from the top to the bottom of Grenfell Tower. The search operation will be painstaking.
"And having been in there myself, it's really hard to describe the devastation that the fire has caused."
He said that the investigation will look at how the building was constructed, the refurbishment, how it is managed and maintained and the fire safety measures.
The families of dozens of residents of the 24-storey building have been waiting for days to find out the fate of their loved ones.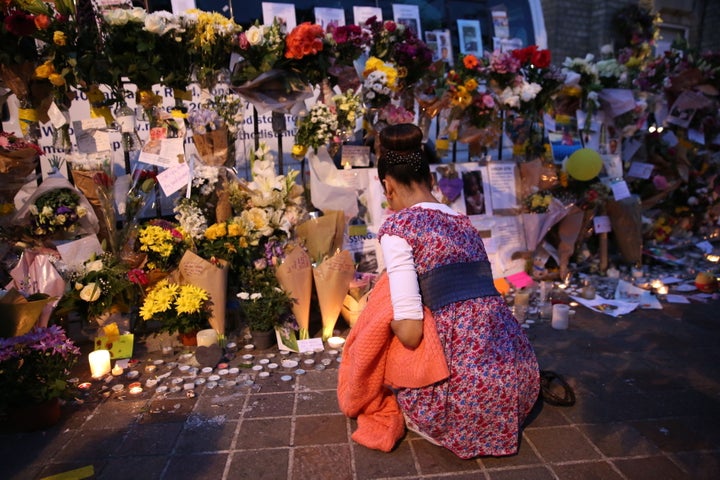 It comes after a fire engulfed the Lancaster West Estate high-rise shortly after 1am on Wednesday, leaving scores of people trapped as flames and smoke spread through the tower.
Residents at the scene told HuffPost UK that it was the cladding installed on the exterior of the building a few months ago that helped fuel the blaze, which is believed to have started on the fourth floor.
Commander Cundy said: "We will go where the evidence takes us and where there have been offences committed, I will do everything within my gift to ensure that those responsible are brought to justice."
The police commander added that the investigation will be "hugely complex" and will take "many, many weeks".