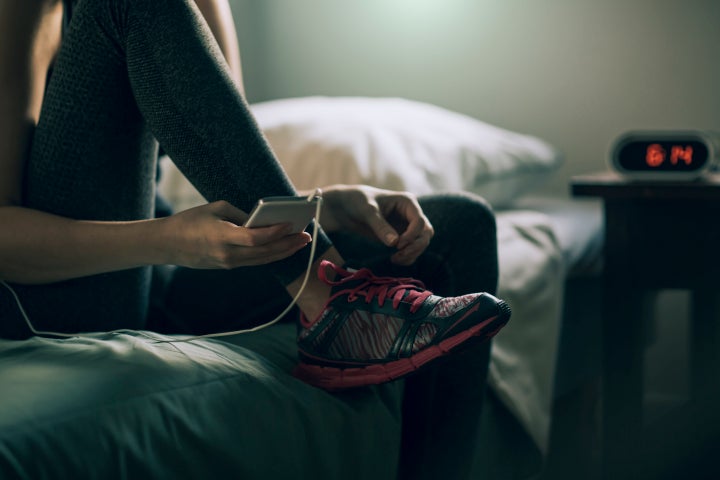 Get this delivered to your inbox as part of our daily Gym Buddies newsletter.

I'm not a morning person. I never have been. But lately I've found myself getting up an hour earlier to go to the gym or a class before work. It's not easy, but by the evening, I'm usually tired and my willpower is on the floor (plus: if anyone invites me to the pub, I'm sold).
Getting yourself to the gym can be a tricky sometimes, especially when it's cold, dark and wet outside. Plus, between work, family, friends and general life admin, it can be hard to find the time.
This means getting a routine - that class you love on a Tuesday evening or a lunchtime run round the local park - is vital to not only sticking with exercise, but achieving your goals.
Struggling to fit everything in? We asked personal trainers for advice on the best time to exercise and tips on making the most of your workout, whatever time you break a sweat.