Ministers have been urged to toughen rules around racist hair discrimination which causes "ridiculous" stress and anxiety and can harm Black people's education and work outcomes.
Equalities minister Liz Truss was urged to toughen guidance for schools and workplaces to stop "appalling" cases of Black people being sent home from school because of their afros, or turned down for jobs because they have braids or cornrows.
The Liberal Democrats also urged Truss to launch a review of whether the law needs to change to stop "unacceptable" discrimination in school and work hair policies, which is "all-too-prevalent", after a petition calling for hair discrimination to be banned garnered more than 83,000 signatures.
It came as HuffPost UK heard stories of Black people who say they suffered hair discrimination at school and work that caused so much anxiety that it affected exam results and how they go about their jobs.
'How can you have a rule that's just for Black and mixed race people?'
Ruby Williams was repeatedly sent home from school because of her afro hair and recently received an £8,500 out-of-court settlement after her family took legal action against the Urswick school in Hackney, east London.
Her natural hair was judged to breach school policy which stated that "afro style hair must be of reasonable size and length".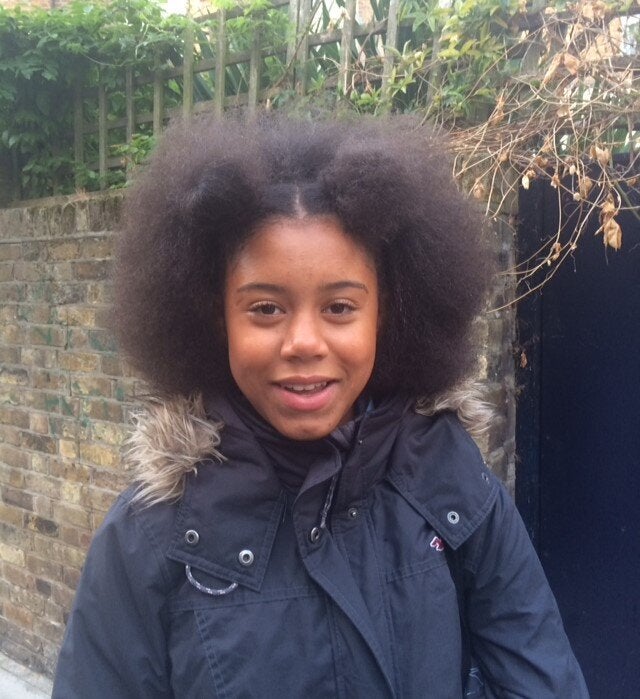 Ruby's mother, Kate Williams, said that at the same time other pupils were allowed to grow their hair as long as they want it, dye it blue and red, or add extensions.
Boys were allowed shaved heads, tramlines and other hairstyles which may not be allowed at other stricter schools.
"Their only issue was natural afro hair, you couldn't make it up," she said.
"I know myself, I'm a teacher, I knew straight away you cannot have a rule that just applies to afro hair.
"Because who has afro hair? Black and mixed race people have afro hair.
"How can you have a rule that's just for Black and mixed race people?"
The school has denied that the policy regarding the size and length of afro-style hair was discriminatory, telling HuffPost UK that: "White students with afro hair have also been asked to comply with the school's policy regarding the size and length of hair." It also pointed to policy language stipulating for all students that "long hair" be "tied back for PE, science and technology" and that "hair should not significantly cover the eyes".
Williams took the case to the Equality and Human Rights Commission, eventually settling out of court after battling the school for years.
But she told HuffPost UK that the saga caused so much stress and anxiety that Ruby, who was a "model student", got worse GCSE grades than predicted.
Ruby became so stressed that she once "lost it" when a photo of her with her afro was taken off a classroom wall by a teacher despite the fact that she was following school rules and had her hair tied back at the time, and she eventually became an intermittent "school refuser".
Ruby's mother also had a "complete breakdown" as her daughter intermittently refused to go to school because she struggled so much with going from the "teacher's pet" to getting in trouble "and being highlighted".
Ruby's mother said: "She was a model student and she went from that to staring in the mirror every morning, looking at her hair, not knowing what to do.
"She was ridiculously stressed out and that impacted on the whole family. Every morning was a nightmare."
Williams added: "It was the worst time of my life, I had a complete breakdown in the middle of it.
"It was horrendous, it's hard to explain how much stress it brought into her life and our lives as parents and our extended family and support network, it was awful."
When she finished her GCSEs, in which she achieved good grades – but below her predictions – Ruby chose to leave Hackney for a "bog standard" sixth form in nearby Haringey.
"She was clever enough to go to top sixth forms but she lost all her confidence and she didn't want the stress of going somewhere highly academic, in case she turned wobbly again," Williams said.
Williams, whose 18 year-old daughter is now at Manchester University, backed the Lib Dems' call for stronger guidance but said she wanted it to be put into law so schools can be held accountable.
Following Ruby's case, Hackney council drew up guidance to make school hairstyles "more flexible and inclusive", but Williams insists that without a legal change "they have no clout".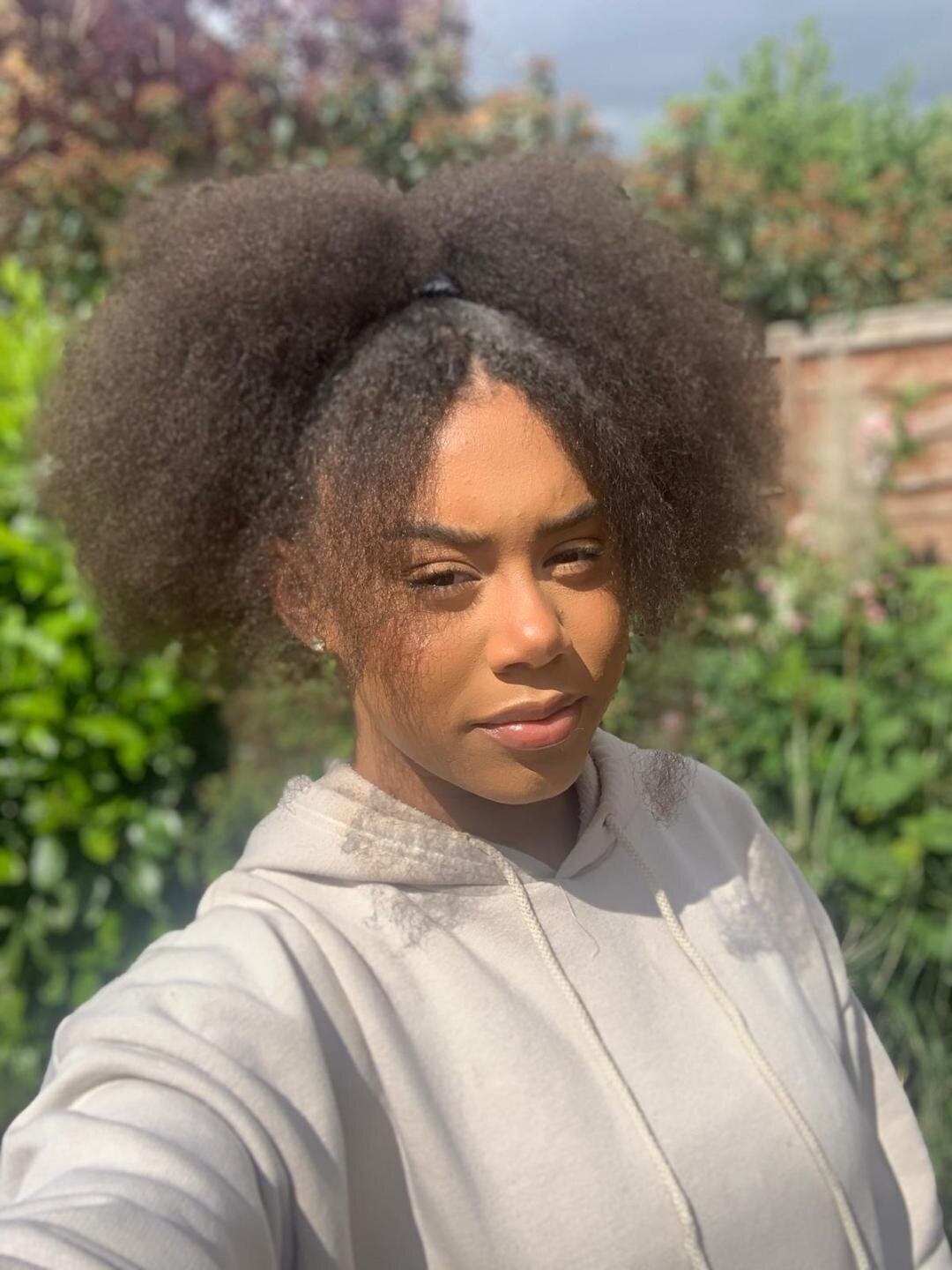 "They can't force any of the schools in Hackney to follow this guidance," she said.
"This needs to be in statutory education law. It needs to be part of the statutory duties of schools, because if it was the Department for Education could have sorted this out for us four years ago, in 2016 when they first got involved.
"They couldn't do anything and they were very apologetic.
"All they could do was force the school to give us a complaints panel.
"But what they should have been able to do is to write to the school and say: you're breaking equalities and education law, stop it.
"It should be the DfE's job to keep children safe in schools and the government should give them that power."
'As if I'm an animal in a zoo'
Julia Ogiehor revealed the different kinds of hair discrimination that she has faced in her office job and said the new guidance would help Black people get jobs and then "thrive and progress".
She has faced a situation where a boss has "pulled my braids and asked if my hair is real", and said colleagues crowd around her desk and stare at her if she changes her hair "as if I'm an animal in a zoo".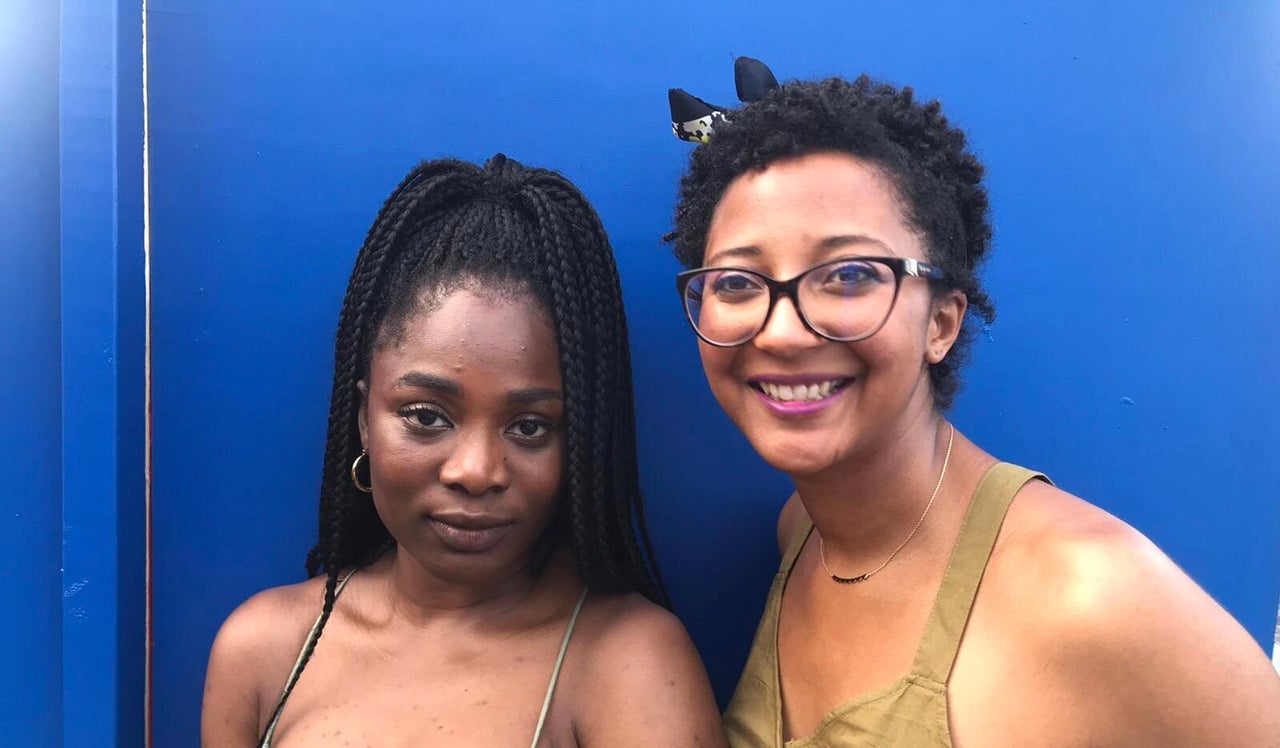 Colleagues also "don't seem to understand" when they ask to touch her hair and she refuses, and she has had colleagues ask "how often I wash my hair".
"I've had to in the past, whenever I have had braiding, and I'm going into work for the first time, I've had so much anxiety about the reaction that I've had to send a picture to my team in advance or tell my manager separately that I don't want attention drawn to it," she said.
"It gets to the stage where I get so much anxiety that I don't want to change my hair too much because I can't deal with it."
Ogiehor reveals she is now in a situation where she will refuse to take a job "if it means I have to change my hair", and that discrimination is so common that Black women have a technique known as "a dive" – to move out of the way as soon as someone reaches for their hair.
"It's definitely a racial thing," she said.
"If you are still not used to a Black woman having afro hair one day, braids another and straight hair another day, then you haven't been paying attention."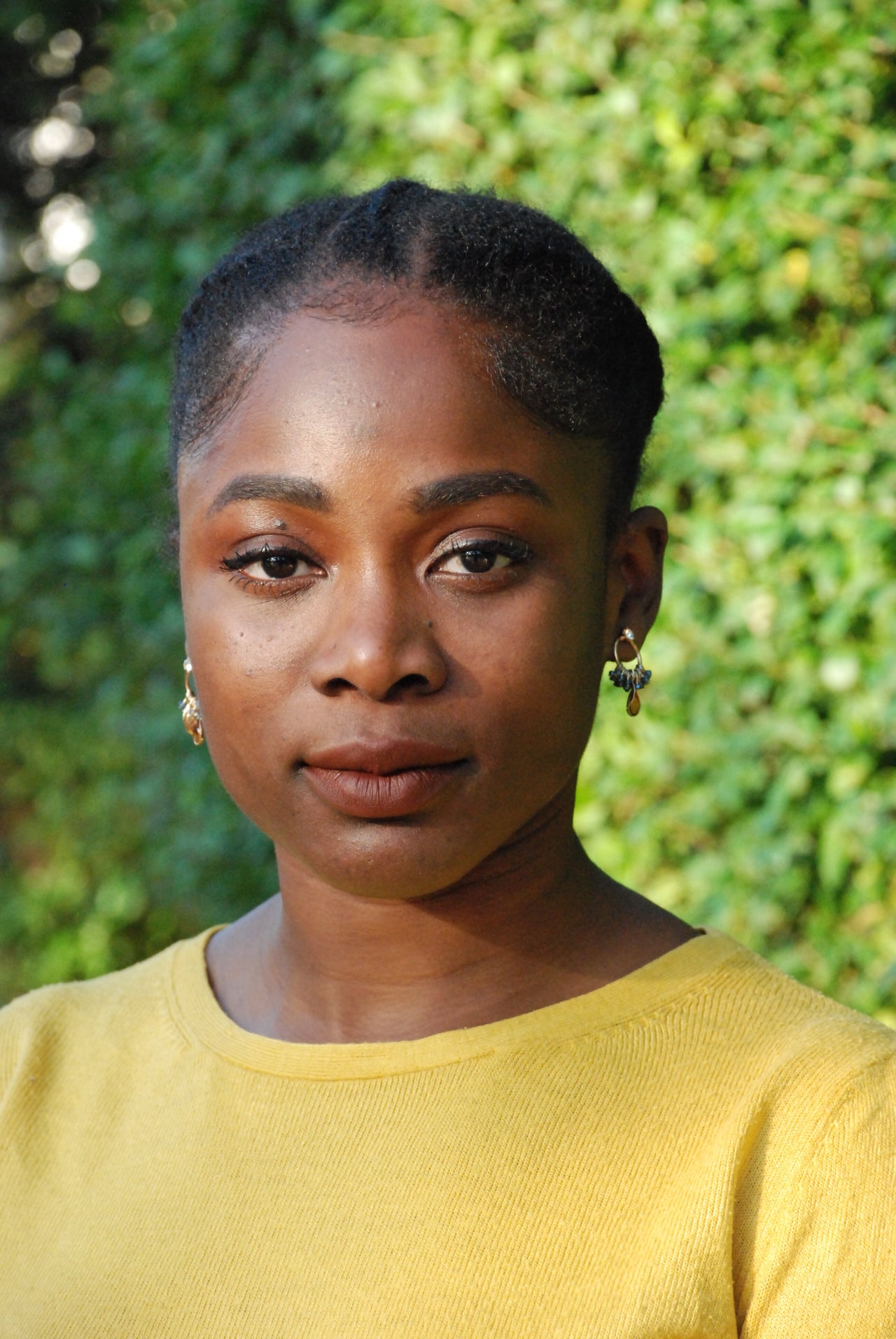 Ogiehor, who is a Lib Dem councillor in Muswell Hill, north London, went on: "Having this guidance would remove that extra layer of stress - you are going to an interview, you are stressing about doing well, it would be nice to remove to that added pressure of: will they judge me according to my hair?
"It would be nice to go into work and know that you don't have to do these mental gymnastics of how to approach everyone zooming in on you and making you the centre of the office, like at a zoo, with everyone crowding around your desk looking over you.
"In an interview, it would help you be more confident and that would make you more likely to get a job.
"The more confident and comfortable you are in your work environment, the more likely you are to thrive and progress.
"It's just one less thing to worry about - it doesn't go far enough in dealing with many of the microaggressions people with colour face in the workplace, but it's one small step in helping deal with that stress."
'This is racial discrimination, pure and simple'
Lib Dem equalities spokesperson Wera Hobhouse has written to Truss demanding action to stop "appalling cases of Black children being sent home from school because of their afros, Black boys being told to cut off their dreadlocks, Black women being turned down for jobs because they wear their hair in braids or cornrows, and Black employees being told to chemically straighten their natural hair".
She told HuffPost UK: "No one should have to endure discrimination of any kind. Yet hair discrimination remains a major issue in the UK today, as Black people face pressure – both official and unofficial – when it comes to hair styles.
"This is racial discrimination, pure and simple. It is unacceptable and it must stop.
"The Liberal Democrats want to see new guidance for schools and employers to prevent hair discrimination in policies and practices to help eliminate this prejudice from our society."
The party is also calling for an awareness campaign to support schools and workplaces ensure their policies are not discriminatory, and to help people who have experienced hair discrimination uphold their rights.
Truss was also urged to start a review to determine if additional changes, including potential legal changes, are needed to tackle hair discrimination.
Editor's note: This article has been updated since publication to include a comment from the Urswick School and to clarify a reference to an out-of-court settlement.