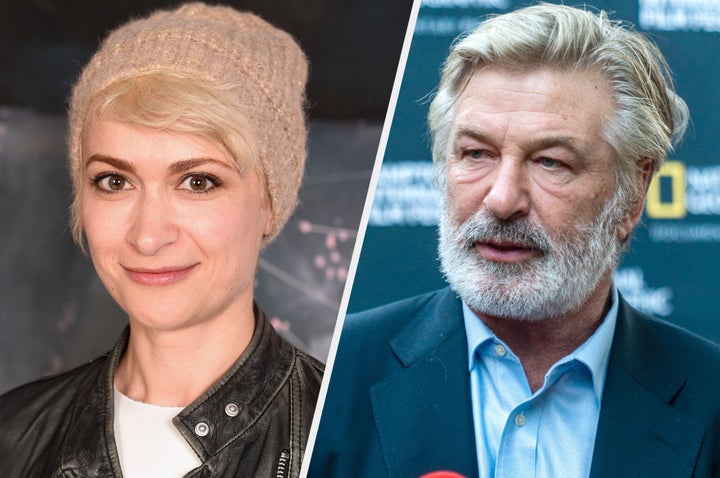 Halyna Hutchins, who was director of photography on the western, died in the tragic incident on Thursday.
The 42-year-old was airlifted to hospital, where she was pronounced dead by medical personnel.
The film's director Joel Souza was also shot and is undergoing treatment for his injuries.
Production has been halted on the film.
Many stars have reacted to Hutchins' death on social media, including Suicide Squad director James Gunn and actors Dwayne 'The Rock' Johnson, Elijah Wood and Joe Manganiello.
Johnson commented on Hutchins' last Instagram post and said: "I am so so sorry. Rest easy. My love and strength to your family."
Emergency services responded at 2pm to the Rust movie set at the Bonanza Creek Ranch after 911 calls came in of a person being shot on set, sheriff's spokesman Juan Rios said.
He said detectives were investigating how and what type of projectile was discharged.
"This investigation remains open and active," Mr Rios said in a statement.
"No charges have been filed in regard to this incident. Witnesses continue to be interviewed by detectives."
In a statement to AFP news agency, a Santa Fe sheriff spokesman said Mr Baldwin had spoken with detectives.
The 63-year-old 30 Rock star was seen outside the sheriff's office in tears on Thursday.
"He came in voluntarily and he left the building after he finished his interviews," the spokesperson said.