Bradley Lowery has been inundated with messages of support as he spends his sixth birthday in hospital.
People have been taking to social media in droves to wish Bradley a happy birthday, after he touched the nation's hearts when he was carried onto the Sunderland football pitch as a mascot by his friend Jermain Defoe.
Bradley was diagnosed with the rare and aggressive form of childhood cancer, neuroblastoma, at 18-months-old.
"He's been excited about turning six for such a long time," his mum, Gemma, from County Durham, told Chronicle Live.
"It's a massive milestone."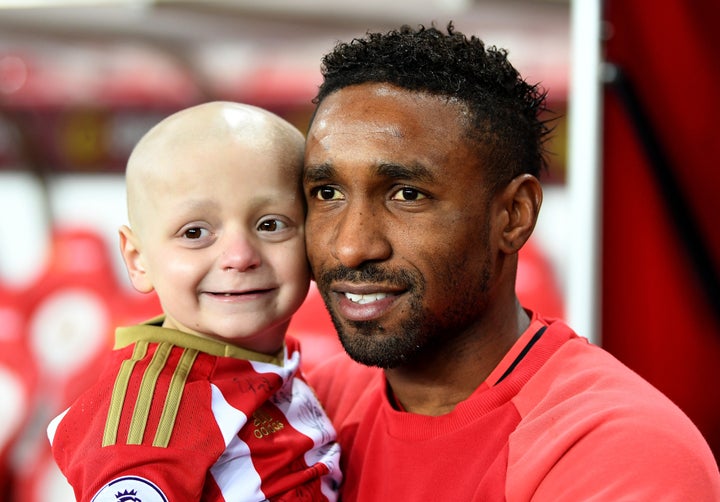 On the morning of Bradley's birthday, Wednesday 17 May, #HappyBirthdayBrad was trending on Twitter.
Among the well-wishers were Sunderland FC and Everton.
Bradley's mum explained that although he is spending his birthday in hospital she has a massive party planned for Friday.
"He's really excited to spend time with his friends," she said. "We've got a marquee, fire-breathers, stilt-wakers, a disco, it's going to be massive, he will absolutely love it."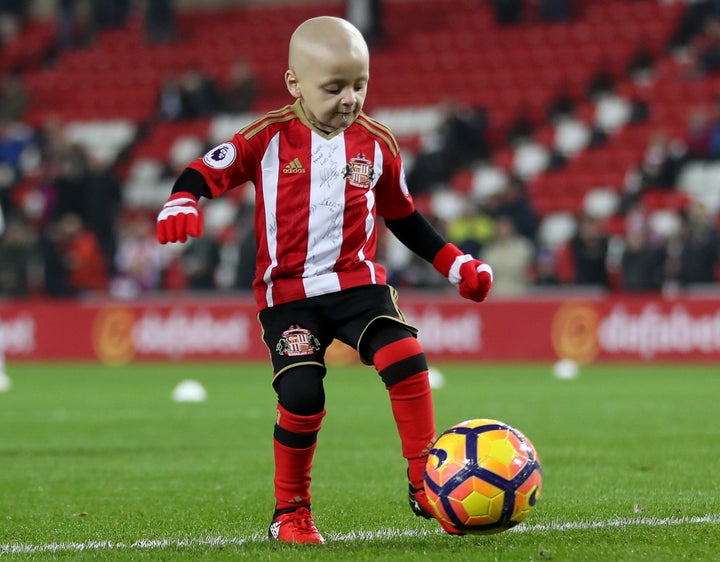 After his diagnosis in 2012, Bradley underwent two years of treatment, which resulted in his cancer going onto remission.
But in July 2016, the family learned Bradley's cancer had returned.
His mum recently shared an update on Twitter about how Bradley is getting on.
"Bradley is feeling a little better and his pain is slowly starting to improve," she wrote. "He is going to continue on antibiotics and be assessed each day and maybe have some radiotherapy."