Seventeen people have been hurt after a double-decker bus drove head-first into a shop in London on Sunday.
The crash in Harlesden, west London, happened after the bus "ploughed across the pavement", smashing down a traffic light according to one eye witness.
At least 17 people, including four children, were injured after the bus crashed into a shop on a busy high street.
The bus smashed into a store front near on the junction of Harlesden High Street and Manor Park Road in Harlesden, north west London, at around 2pm.
There were at least 20 people on the bus, and 45 people were evacuated from shops and homes nearby, The Metro reported.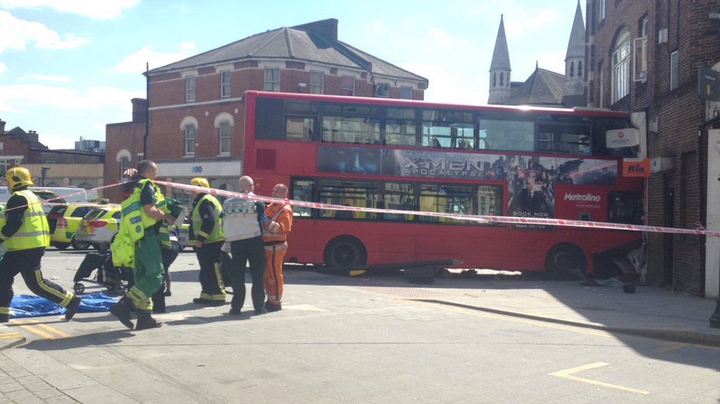 Its aftermath was captured by witnesses who posted pictures of the front of the bus with its front smashed into the shop building.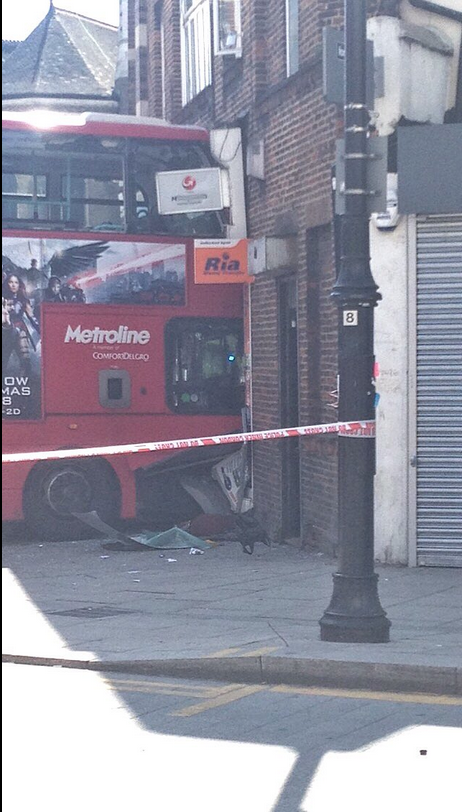 Desi Kadyova also saw the crash and said "hope the people involved are ok.
She added that "after 4 hours they managed to pull the bus out of the building".
A recovery truck arrived on the scene and pulled the bus out of the shop front.
The London Fire Brigade and London Ambulance Service went to the scene, and roads were closed around the incident.
London Fire Brigade told The Metro two people were taken to hospital and 13 more were treated at the scene.
Sam Kazmanli, the station manager, said: "The building has been severely damaged so a cordon has been put in place and people have been evacuated from the area.
"Firefighters worked quickly to ensure there were no additional casualties. I'd ask people to avoid the area if possible as there is heavy traffic disruption."
A London Ambulance Service spokesman said to PA: "We treated 17 patients at the scene. We took three patients as a priority to hospital.
"A further nine adults and four children with minor injuries were also taken to hospital and one was treated and discharged at the scene."
The Metropolitan Police said no-one had suffered life-threatening injuries, while Transport for London (TfL) announced a full investigation would be launched into the incident.
Tony Akers, TfL's head of bus operations, said: "At around 2pm on Sunday 15 May, a route 18 double deck bus, operated by Metroline, was involved in a collision with a building on High Street Harlesden near the junction with Wendover Road, NW10.
"Emergency services attended the scene. There will be a full investigation into the incident."
Popular in the Community