After a month of previews, 'Harry Potter And The Cursed Child' has officially opened, and critics have now been allowed to share their reviews, following press night (well, it was more of a whole day given that the plays essentially consist of four acts).
As expected, it's fair to say that they absolutely loved what they saw.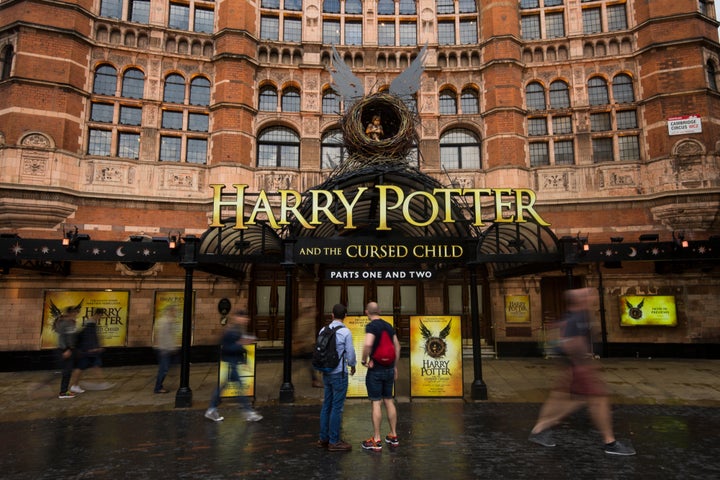 In line with JK Rowling's advice, the critics are keeping the exact details of the plot under wraps, but here's what they've had to say…
At the end of each and every act, the audience roared their approval. But this is far more than just a show for the fans – it's a truly game-changing production and a thrilling theatrical endeavour in its own right.
"'The Cursed Child' packs a lot in, but it's basically a time-travel caper revolving around teenage misfits Albus and Scorpius, miserable at Hogwarts, stealing an experimental Time-Turner (a magical time-travelling device) from Harry.
"It's a well-worn fantasy conceit, and Thorne is guilty of mining a few genre clichés. It's also somewhat episodic, occasionally having the air of an old adventure serial, as the heroes flit between locations and times, generally delineated by reliably massive cliffhangers."
"As the plot switchbacks between the older trio we know and Albus and Scorpius struggling to correct their mistakes, the story coils in thematically on what always made the books and films so engaging: that notion of heroic schoolkids, learning that their elders are every bit as flawed and fallible as themselves."
"The stagecraft is mind-bogglingly clever and creative and the audience gasped and clapped as characters vanished through Platform 9 3/4, sweets made ears smoke, props were whooshed away under cloaks and broomsticks levitated above the ground. The most vivid elements of Rowling's novels – the Hogwarts Express, the Great Hall, the Sorting Hat – lose none of their magic when re-created on stage because every single detail has clearly been laboriously obsessed over."
"Rowling has found a neat way to revisit her original, allowing for both novelty and nostalgia. Without giving those secrets away, her plot has shades of fan-fiction to it, revealing the past anew and prodding at its possibilities. It's built for aficionados, of course, and while flashbacks and (clunky) exposition fill in the key plot points, you do need a knowledge of the world itself, from floo networks to Dementors' Kisses."
"Occasionally the script works too hard to avert the nitpicking of the books' most fanatical admirers. Yet if explaining the story's more ticklish details sometimes stalls its momentum, the characterisation is richly convincing. Jamie Parker makes a studious and likeable Harry, Paul Thornley's Ron has an effortless goofy appeal, and Noma Dumezweni brings a sober authority to Hermione."
Sadly, if you don't already have a ticket for 'Harry Potter And The Cursed Child' then nabbing one is going to a tough task - but it's not impossible. Check out our guide on how to get your hands on one here.
Tap the image below to launch the slideshow...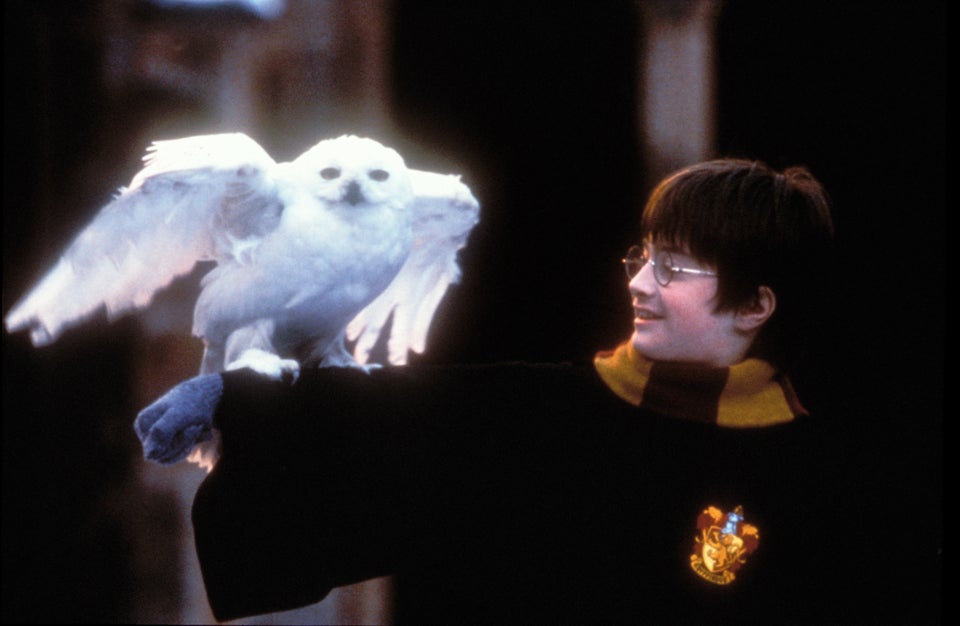 'Harry Potter': Where Are They Now?
Popular in the Community