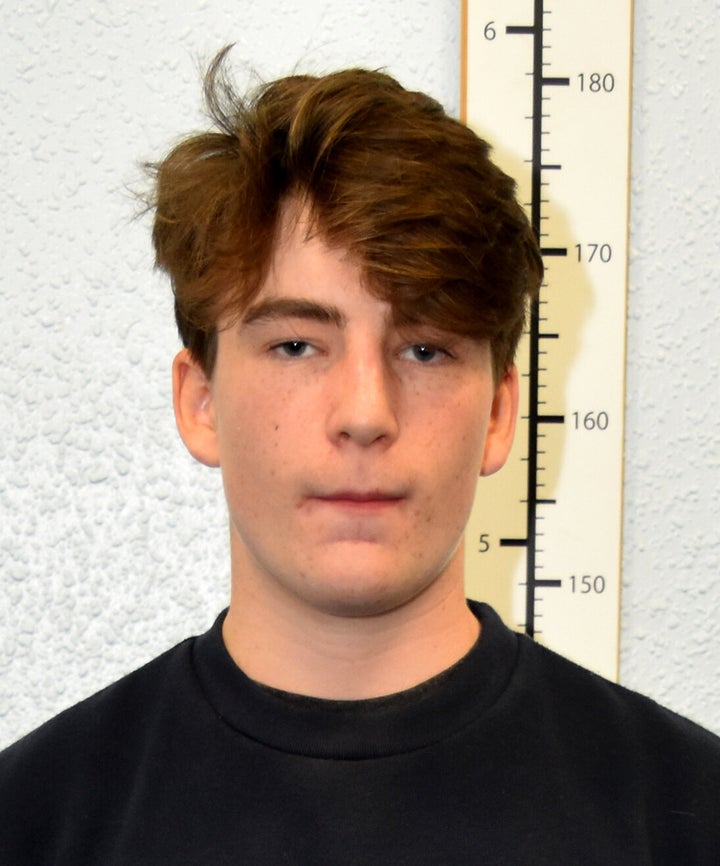 A teenage far-right terrorist has been sentenced at the Old Bailey to two years' detention suspended for two years for a series of offences.
Satanist and far-right extremist Harry Vaughan, 18, of south-west London, was sentenced at the Old Bailey for 14 terrorism offences and two child abuse image offences.
Detectives arrested Vaughan on June 19, 2019, after a national counter-terrorism operation identified that he was one of a number of people posting messages on an extremist website.
Digital forensic specialists retrieved 4,200 images and 302 files, including an extreme right-wing terrorist book and documents relating to Satanism, Neo-Nazism and anti-Semitism, from Vaughan's devices.
Police said incriminating files included graphics encouraging acts of terrorism in the name of the proscribed organisation Sonnenkrieg Division, a guide to killing people, and bomb-making manuals.
Detectives also identified that Vaughan had downloaded and watched two child abuse videos, classified category A – the most serious type.
Vaughan developed an interest in right-wing extremism, Satanism, the occult, and violence after disappearing "down a rabbit hole of the internet" from the age of 14, the Old Bailey heard.
Sentencing, Mr Justice Sweeney said Vaughan had lived at home with his parents and had been an A star student.
"However, none of them knew from the age of 14 you had been involved in groups on the internet and thereafter until you were 15 going on 16 had become interested and involved in extreme right-wing ideology," he said.
While the defendant had documents on explosives, the judge said there was no suggestion he was preparing to manufacture it himself.
The judge took account of the defendant's young age and his diagnosis of autistic spectrum disorder.
He also acknowledged a letter from Vaughan's parents, who are committed to helping him "change for the better".
Vaughan's mother had attended the sentencing by video link while his father supported him in court.
The defendant, who wore a face mask in the dock, reacted by confirming he understood the sentence.
The head of the Met's Counter Terrorism Command said the case showed that any young person can be susceptible to radicalisation.
Commander Richard Smith said: "Harry Vaughan is an intelligent young man who was predicted A-star grades and aspiring to study computing at university.
"Yet, online, he was an enthusiastic participant of right-wing terrorist forums.
"He made and published vitriolic graphics encouraging terrorism and signposted people to violent terrorist guidebooks online.
"His case illustrates it is possible for any young person to be susceptible to radicalisation, so today I really want to appeal to everyone to be as vigilant as possible for signs that a young loved one may be in trouble.
"If you have any concerns at all, act decisively – talk to the police before it's too late.
"We have officers who are specially trained and ready to help people who are becoming radicalised choose a better life for themselves."
Vaughan entered guilty pleas at Westminster Youth Court on September 2.