The head of New York state's corrections officers union confirmed to Reuters that the disgraced film producer had been infected with the virus.
Weinstein's diagnosis was first reported earlier in the day by the Niagara Gazette, but reports had remained unconfirmed until late on Sunday night.
The president of the New York State Correctional Officers and Police Benevolent Association, Michael Powers, told Reuters that Weinstein had been placed in isolation in prison.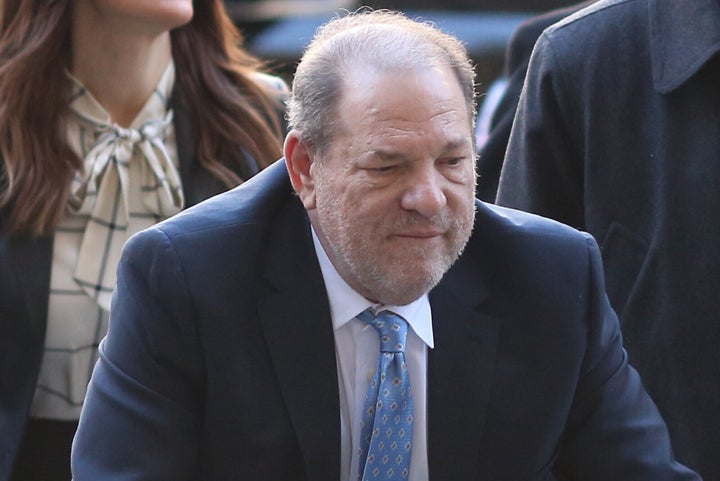 Weinstein was sentenced to 23 years in prison for rape and sexual assault on 11 March, after he was found guilty at trial for sexually assaulting former production assistant Mimi Haleyi and raping aspiring actor Jessica Mann.
Last week, he was transferred to Wende Correctional Facility, a maximum-security prison near Buffalo, New York.
He had previously been splitting time between New York City's notorious Rikers Island jail and a Manhattan hospital.
Weinstein, 68, has a history of poor health. He was hospitalised earlier this month after suffering a mild heart attack. He also suffers from diabetes, high blood pressure and other medical conditions.
His lawyer, Imran Ansari, told Reuters he was "concerned" about reports of Weinstein's coronavirus diagnosis.
"Given Mr. Weinstein's state of health, we are of course concerned, if this is the case, and we are vigilantly monitoring the situation," Ansari said.
Weinstein's Hollywood career came to a crashing halt in October 2017, when bombshell articles in both The New Yorker and The New York Times detailed sexual abuse claims by several women, whose accusations led dozens of others to come forward.
Weinstein's trial was seen as a watershed moment for the Me Too movement, and his conviction a victory of sorts.
Criminal charges similar to the ones Weinstein faced in New York are pending in Los Angeles.