For many, 2016 will be the year Trump came to power or when David Bowie died. For parents everywhere, it will go down as the year that everyone went Lord of the Flies over Hatchimals: the must-have toy for Christmas.
Despite the hype and some people paying well over the odds for one, some parents discovered that their Hatchimals - an interactive toy that starts off as an egg and then 'hatches' into an animal - didn't do what they were supposed to.
The company behind the toy - Spin Master - has seen its Facebook page inundated with complaints. Currently, there are over 1.9K comments.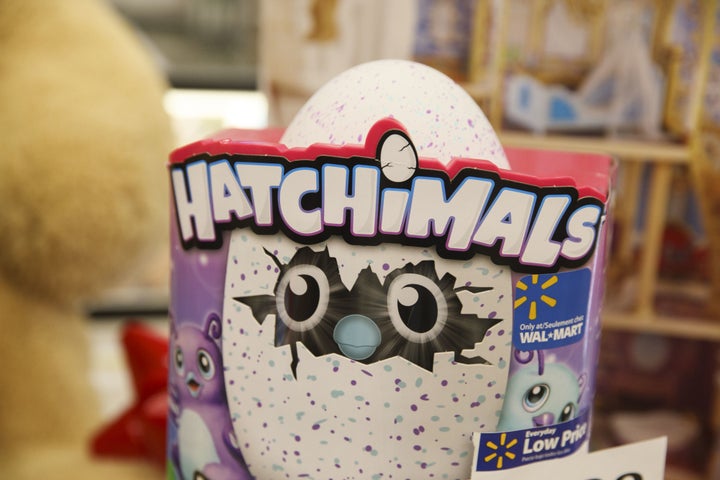 One user wrote: "Upset my child big time!!!! Hatchimal she got was a total dud. Hatched it ourselves, changed batteries and it still doesn't work."
Under a video the company posted of Jimmy Fallon trying to crack one open with a toy monkey saying 'don't try this at home', another user wrote: "I don't know why I wouldn't try this at home. It's how I had to get into mine since it wouldn't hatch on its own."
The company has since issued an apology.
However, some said the tips and tricks didn't work. "Our Hatchimal wouldn't hatch. Four hours of rubbing and patting and watching videos and reading tips and tricks on the Spinmaster website. Nothing! Our very frustrated 5 year old finally broke down and asked us if we could just break the thing open, she was tired of it! Thank god above retail price was not payed for this defective toy!"
At the height of the Hatchimal frenzy, people were re-selling the toy for ludicrous prices.
On 15 November, one Ebay seller was advertising 14 Hatchimals for £1,592, while other sellers were charging £250 for a single toy and on Amazon marketplace a seller was offering a Hatchimals Purple Egg for £150.
"It grew up from a baby to fully grown in a few hours. It doesn't talk, it just records the child's voice and plays it back.
"It has a few games that are boring and once played [children] don't want to play again."