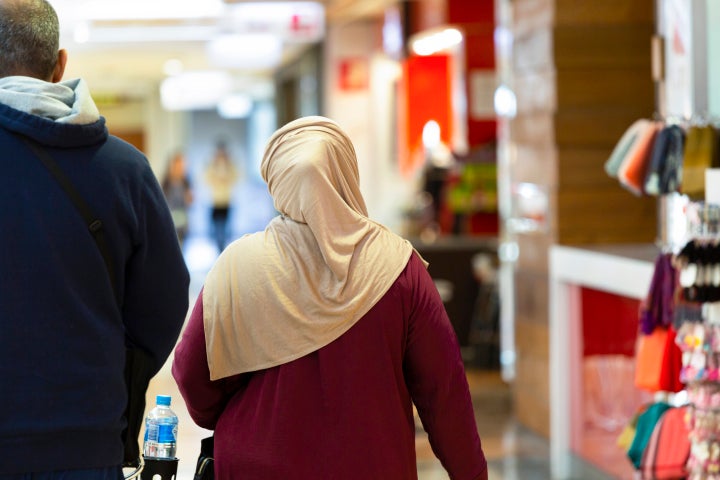 The number of hate crimes recorded by police in England and Wales have more than doubled in the past six years, new government statistics have revealed.
Data published on Tuesday showed that 103,379 hate crimes were documented in 2018/19, up from 42,255 in 2012/13.
The new figures also represent a 10% spike compared to the year before.
"While increases in hate crime over the last five years have been mainly driven by improvements in crime recording by the police, there has been spikes in hate crime following certain events such as the EU Referendum and the terrorist attacks in 2017," a Home Office report said.
Of the hate crimes recorded in 2018/19, more than three-quarters (76%) were related to race.
The number of this type of hate crime recorded last year jumped by 11% to 78,991 offences.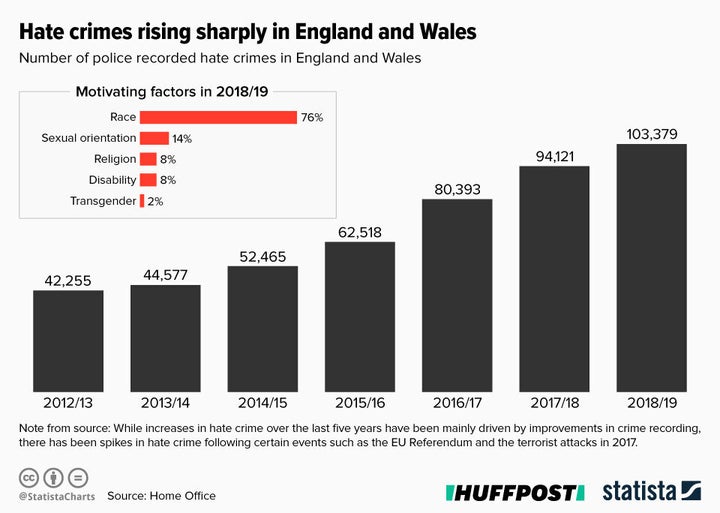 However, the number of offences recorded against people regarding transgender identity saw the biggest spike, rising by 37% to 2,333 offences.
Types of hate crimes 2018/19

Transgender hate crimes – up 37%

Sexual orientation hate crimes – up 25%

Disability hate crimes – up 14%

Race hate crimes – up 11%

Religious hate crimes – up 3%
Of the 8,566 hate crime offences based on religion, just under half (47%) were targeted against Muslims, while 18% were against Jewish people.
According to the figures, of all the hate crimes recorded by police, 54% were public order offences. A further third (36%) were classed as "violence against the person", while 5% were criminal damage and arson.
Shadow Home Secretary Diane Abbott called the figures a "shocking indictment of this government".

"It was the Tories who cut the police and let down whole communities," she said.
"But it has also been the incendiary words of politicians who have created a toxic atmosphere, including the prime minister, whose comments comparing Muslim women to 'bank robbers' and 'letterboxes' took place while Islamophobic hate crime is rising."
Ministers must accept that they bear "a major responsibility" for these trends, Abbott added.