Like Christmas but hate waste? Then you could always bag yourself a rosemary Christmas tree that can live on long after the festive season has passed.
Waitrose has launched a rosemary plant that is fashioned in the shape of a Christmas tree - making it perfect for lights and hanging decorations.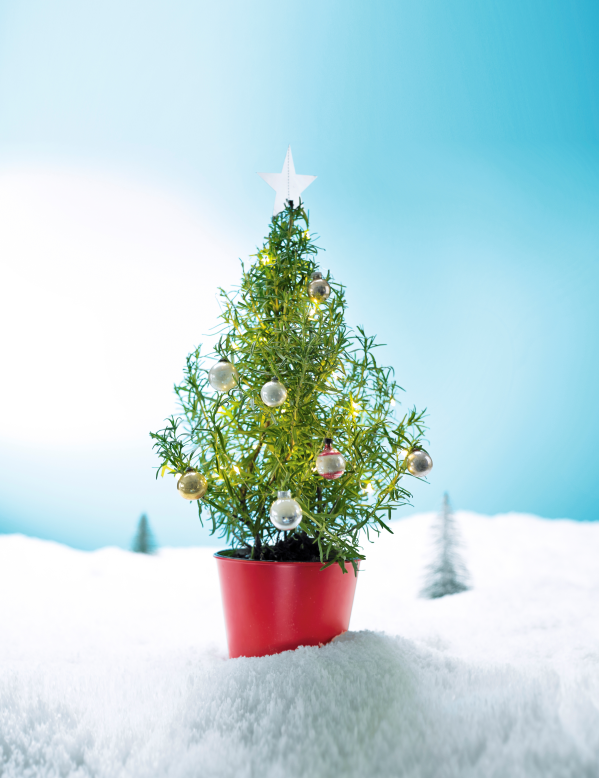 The rosemary plants are grown in Chichester to be around 30cm tall, and are pruned to resemble the shape of a Christmas tree. The festive shaped potted herb plant was first on sale in 2017 but has been brought back due to popular demand, Waitrose said.
While they are far smaller than the average Christmas tree, they can make a good alternative if you want to opt for a smaller plant. They can also fit nicely on windowsills, in the kitchen, or as a festive table centrepiece.
But at £15 a pop they are also a little steep for a rosemary plant. You could buy a (much smaller) plant for £1.25 at Tesco, for example and shape it yourself.
"We know our customers are keen gardeners and love cooking, so this is the perfect combination for them," Waitrose horticulture buyer Allison Burdett said. "The rosemary tree's leaves can be used to flavour dishes over the holidays and then be planted outside when Christmas is over, so nothing goes to waste."