A shelter dog has finally been rehomed after heartbreaking images of him hopelessly staring at a wall emerged online.
The pitbull mix called March was originally on his way to freedom when, for unknown reasons, his rescue fell through.
On his return to the animal shelter, March was not his usual self. He became insular and would sit sadly staring at the wall.
After pictures of the pup went viral, the animal shelter was inundated with adoption requests and March has now thankfully found a new home.
He is set to be released from the animal shelter today, on 21 March.
The pitbull mix, who is described by the shelter as "handsome" and "energetic", had found someone to adopt him and was on his way to freedom when it all fell through.
On his return to the shelter, March was inconsolable and shelter staff became worried that his withdrawn personality would prevent others from adopting him.
After heartbreaking photos of the dog were shared on Facebook, March's story was picked up by news outlets across the globe.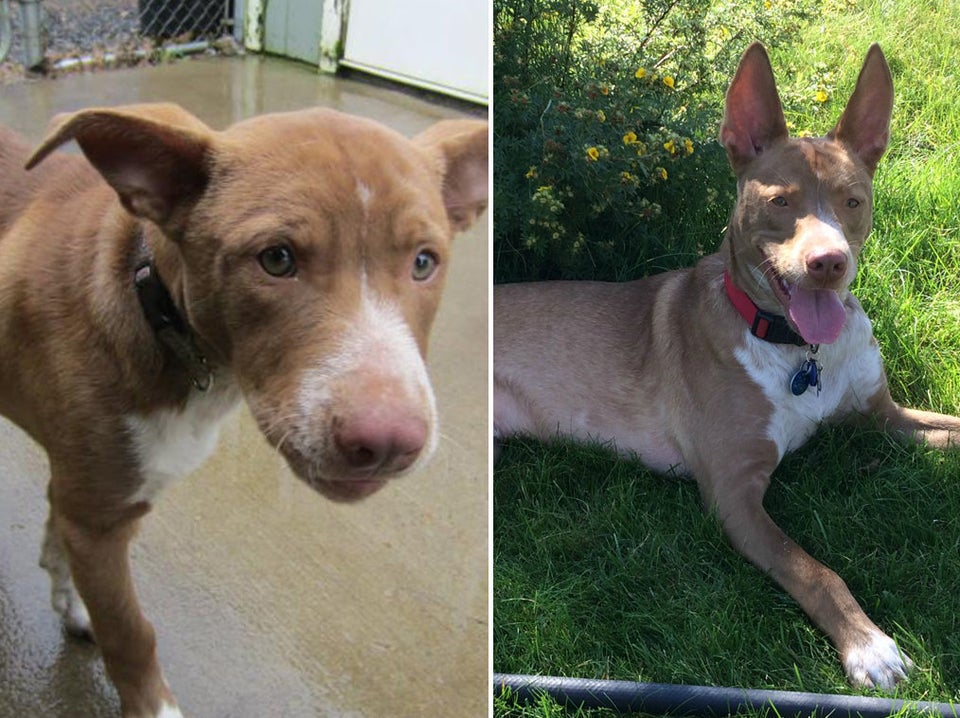 Dogs Before And After Adoption