A mum and dad who lost one of their baby boys to the flu virus have issued a desperate plea for others to get vaccinated this winter.
Nikki Shaw, 32, and Dan Rowe, 36, welcomed beautiful twin brothers Gus and Ned on 7 December 2018. Both babies were born in hospital and discharged home with their parents without any concerns.
Six weeks later on 24 January 2019, mum Nikki went to check on her boys in their Market Harborough home and noticed something was wrong with Ned.
"I got up to go for a shower and put my hand on his chest and he was cold, grey and floppy," she said.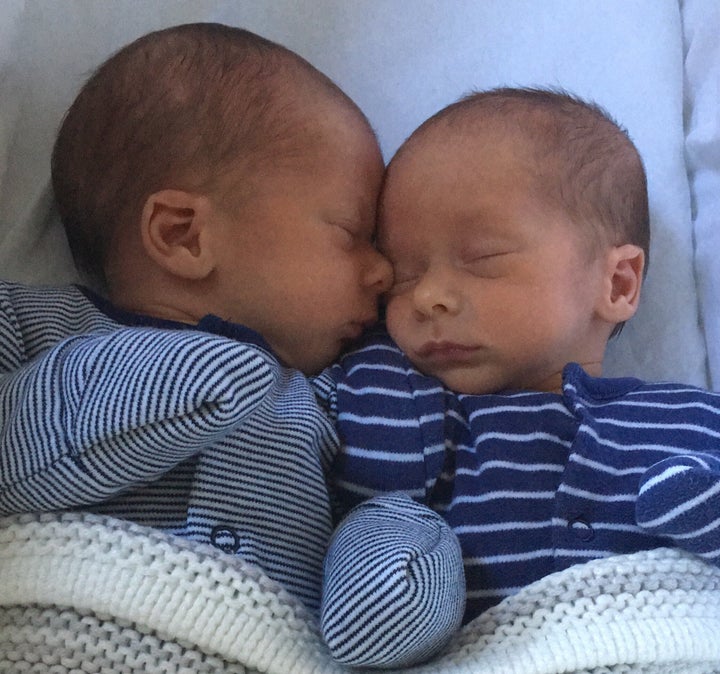 Nikki and partner Dan dialled 999 and performed CPR on their baby boy. Paramedics arrived and rushed Ned to Kettering General Hospital's A&E department where they managed to bring him back around.
The tiny baby was then moved to Addenbrooke's Hospital in a critical condition, where he spent 12 days on life support. Tests revealed he'd contracted the flu virus.
During her pregnancy, Nikki, a school deputy head, had had the routine flu vaccination, but it did not cover the strain of influenza A that Ned contracted.
The national flu vaccination campaign aims to protect the public from the most likely strains of flu expected in that year's flu season. However, any form of flu can be potentially fatal.
"It was a long waiting game to see if he would recover," said dad Dan. Sadly, Ned developed a rare complication from the flu, which meant he couldn't breathe properly.
"It was at that point that it got serious and we realised that our seven-week-old baby wasn't ever going to get any better," said Nikki.
"He wasn't going to come home to his brother."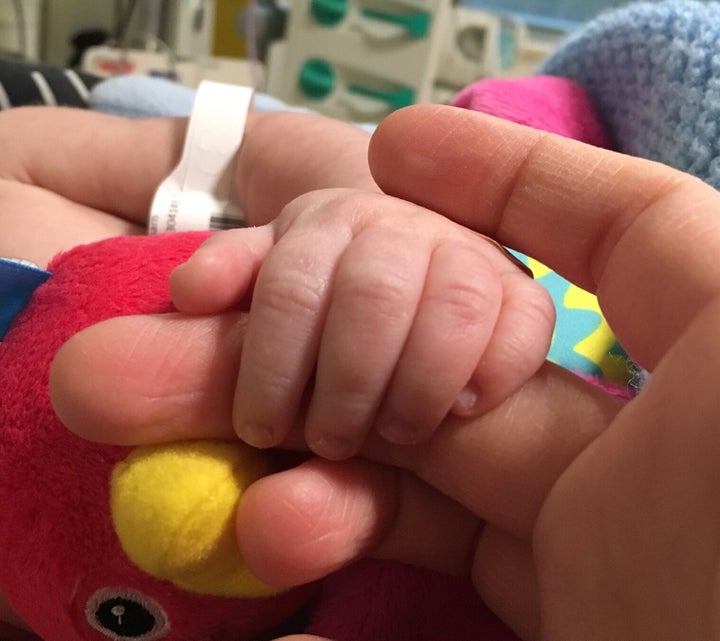 On Monday 4 February the couple decided to extubate their baby boy (take him off ventilation) to see what he could do for himself, but were devastated to find the effects of the virus had proven too much for the tiny baby.
"He couldn't sustain his own breath," said Nikki. "He passed away in our arms in the afternoon."
The flu season for 2018-19 saw 2,182 people admitted to intensive care in England because of flu. Ned was one of 1,692 people who lost their lives to it.
"By telling Ned's story I want people to know how serious the flu is."
Ned's case is an extremely rare one – just three infants died of influenza last year. But Nikki and Dan are determined that something good comes from their baby's tragic death.
"By telling Ned's story I want people to know how serious the flu is," Nikki said.
"I want people to know how deadly it can be. I want people to go and talk about Ned, I want them to know what happened to Ned, and I want them to know what's happened to our family.
"I want them to get vaccinated and I want them to get their friends vaccinated and their family vaccinated. There is no reason why you shouldn't have a vaccination if you are able to have one."
Her other son Gus is now eight-and-a-half months old. "He is a beautiful reminder of everything we could have had with Ned," said Nikki. "He is our entire reason to be, some days."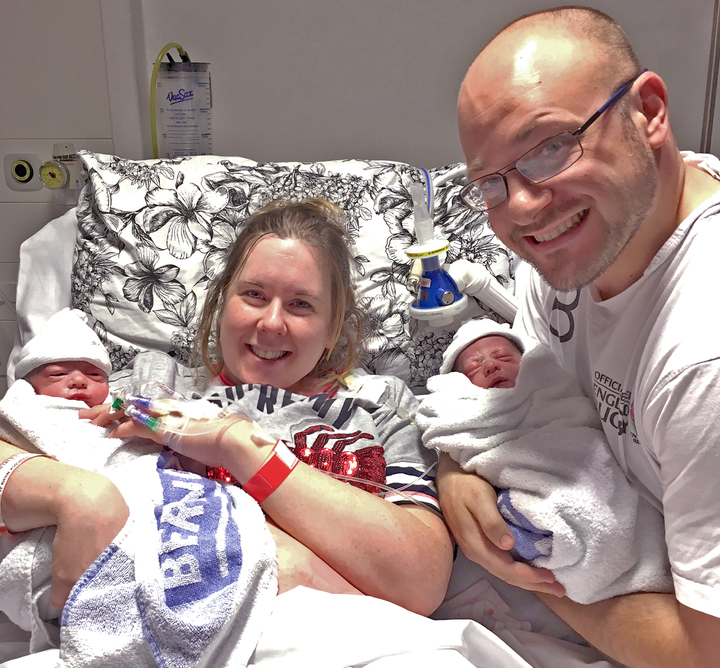 When lots of people are vaccinated it creates something called herd immunity, which offers the best level of protection for the most vulnerable members of society. These include babies like Ned, but also elderly people, pregnant women and people with existing health conditions, who are more likely to develop complications if they catch flu.
"I don't want him [Gus] put at risk," she said. "I will be having him vaccinated. I will be encouraging every mum in every playgroup that we go to to have their vaccination, to have their children vaccinated because the worst has happened to us."
Kettering Hospital is now working alongside the family to improve the number of staff having this year's vaccine.
The flu vaccine will be offered to over 25 million people this season, including all primary children for the first time ever. Those who are offered the vaccine free of charge, including health and social care workers, are being urged to have it.