A soldier and her elderly dog have reunited in a touching video, which will melt even the iciest of hearts.
Army private Hannah Foraker, 21, left her home in Ohio back in September to begin basic training.
She also left behind her four-legged pal, Buddy.
On Foraker's return, some three months later, her old pooch was more than a bit happy to see her.
Foraker said she had never been away from home before, so it was "a huge deal" for her. But it was also a pretty big deal for her 13-year-old golden retriever, who had grown up alongside Foraker.
In the video, which has now been viewed more than two million times, Buddy is seen lying on the floor, wagging her tail and whining.
She then puts her paw on Foraker's lap and lies down in a state of pure bliss.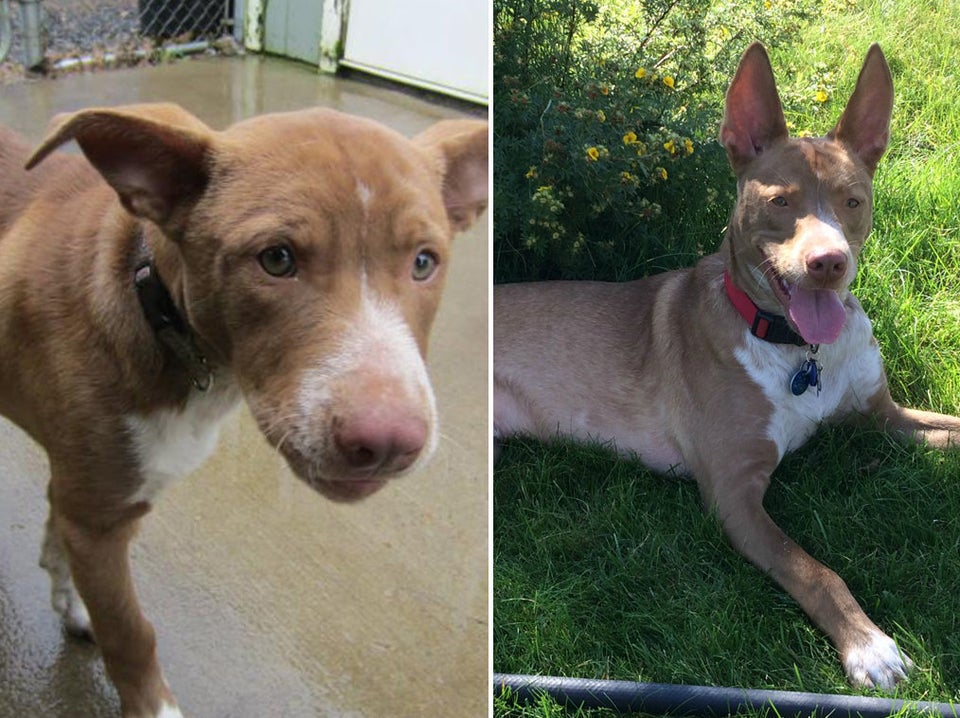 Dogs Before And After Adoption