Helen Wood, the Big Brother winner and former sex worker who allegedly slept with a married TV actor, has said injunction to gag the media makes Britain look "stupid".
"Injunctions are pointless, because look at the damage it's caused," Wood told the BBC's Victoria Derbyshire programme.
"Unless it's going to be a decision that's made all over the world, where you cannot be found anywhere, I just don't see the point in it.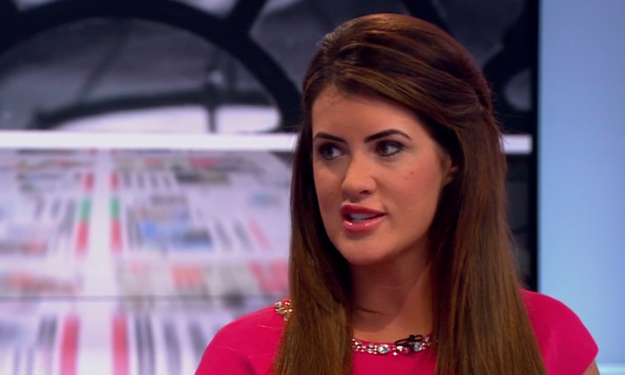 "I think it makes our country look pretty stupid, to be honest. "
Pressure is mounting from the British press for the injunction to be scrapped, as both the Sun and Daily Mail have attacked it as "draconian" and futile.
The Mail wrote that the American media, which has revealed the name of the actor Wood allegedly slept with, is "making a mockery of our system of justice".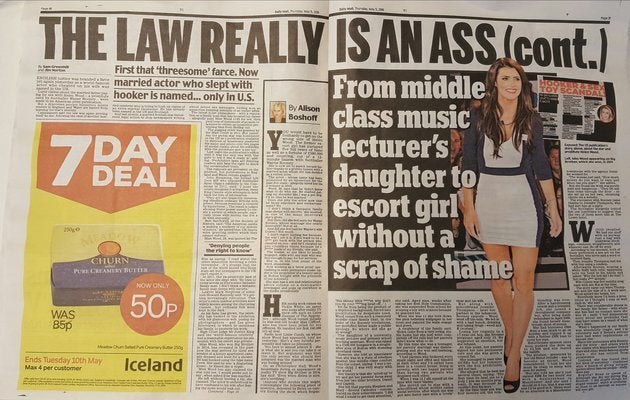 Wood, 30, is known for claiming she had an affair with England footballer Wayne Rooney while his wife Coleen was pregnant with their first child.
Despite saying injunctions were "pointless", Wood told host Victoria Derbyshire that she does not want the married actor named in the mainstream UK media.
"No. I just think put it to bed, leave him alone, let him get on with his life and that's it, be done with it," she said. "And let me get on with mine."
She criticised the media's treatment of women involved in infidelity, saying: "After this week of reading the things hat I've read about myself, I think it's slightly unfair that it's always the woman – not just me, I'm not just speaking for me – why is it always the woman that's branded in the wrong, all the time?
"Because it always is, whereas the man gets a high five for doing wrong. It doesn't make any sense."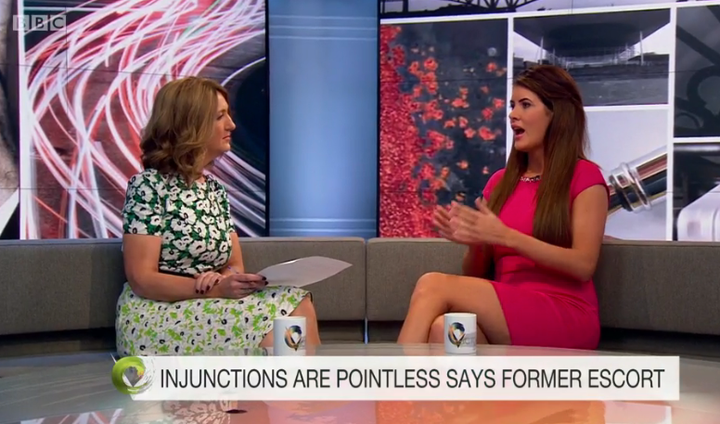 But Wood added she was in the 'wrong' for speaking about having allegedly slept with the actor when she was a sex worker.
"People are saying I'm not in the wrong because I was doing a job. I did do something wrong. I spoke and I said certain things that I shouldn't have said and I didn't sell it, but I still shouldn't have repeated certain things.
Wood said she had to explain her former profession as an escort to her young son, due to the recent media coverage of the alleged affair. "I just told him that I used to do something that is probably going to make people say nasty things to him at school.
"I thought he was going to get all upset and teary-eyed, but he just turned round and said 'I'm not bothered, if anyone asks then I'll say it's my mum, not me.'"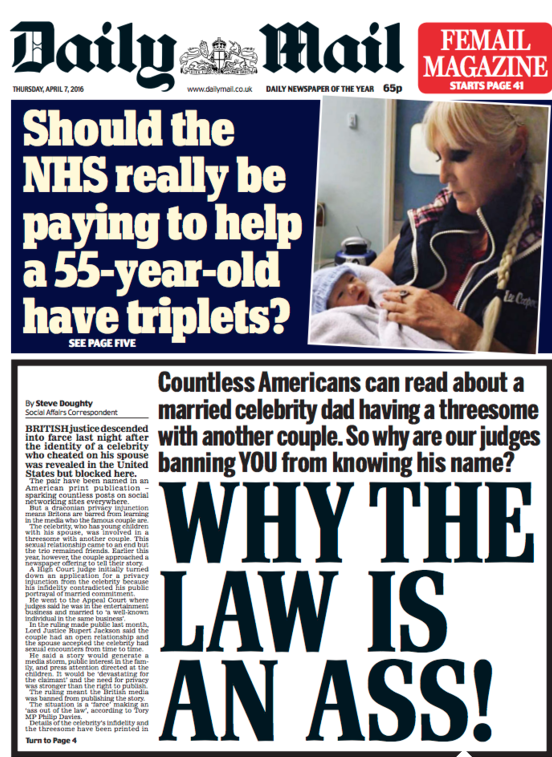 The star, who is part of a world-famous couple, was granted an injunction to protect his children, but the Sun on Sunday has taken the decision to the High Court to try and overturn it.
The pair are referred to as PJS and YMA, to protect their identities.