Thousands gathered in Liverpool city centre to pay tribute to the 96 victims of the Hillsborough disaster at an emotional vigil on Wednesday.
The Mayor of Liverpool Joe Anderson paid tribute to the "heroic achievements" of the relatives who lost loved ones in the 1989 disaster, despite facing considerable opposition from the establishment.
He said: "Yesterday, the wall of lies was finally torn down. The real truth came out", adding: "Never has our city been more proud of what you have achieved and done."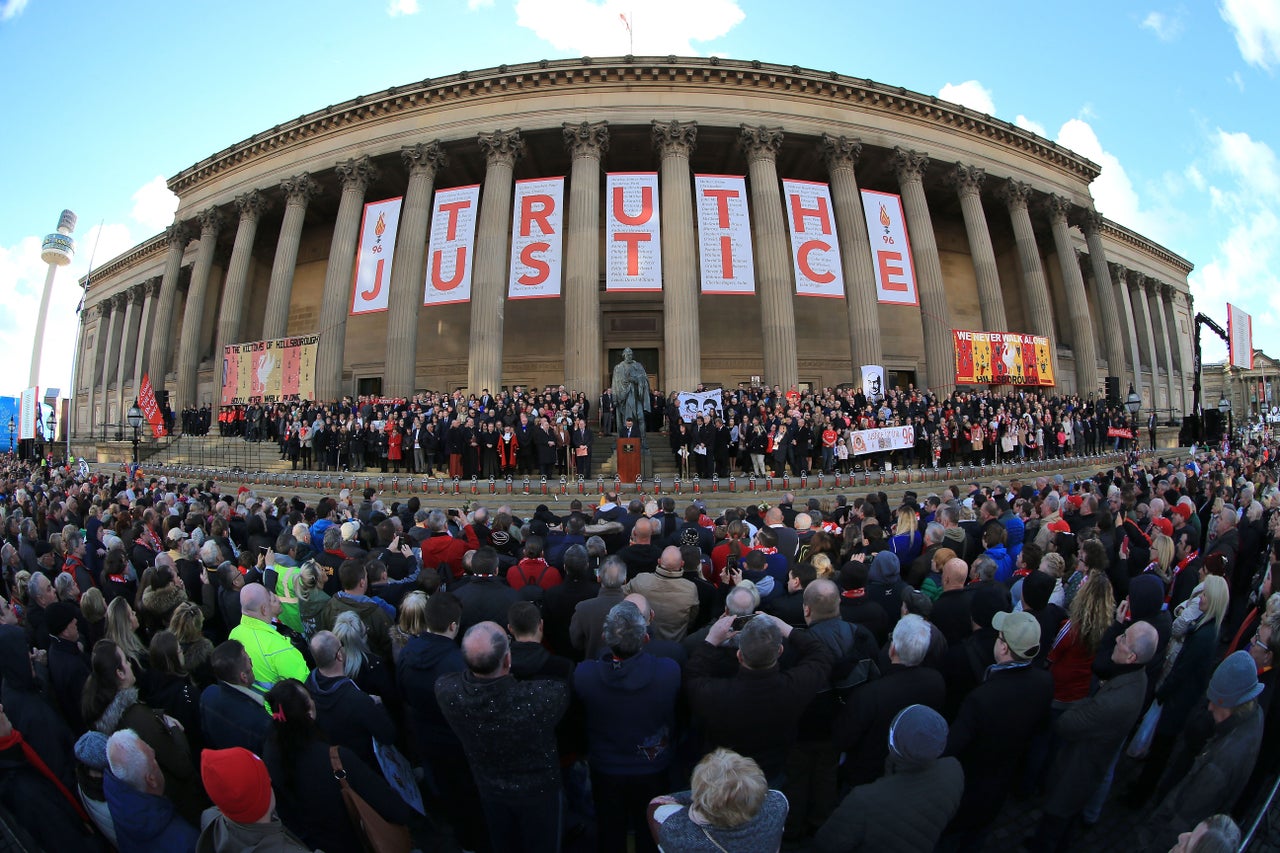 He said that they were "united in grief, united in love and support".
Liverpool FC legend Kenny Dalglish, who managed the team on the day of the tragedy in 1989, read a passage from the Bible, and added: "You'll never walk alone," before the crowds joined together in song.
Dalglish's 'Footprints' poem in full:

One night I dreamed I walked together with my lord across the shore,
I saw my life pass by in scenes.
Each told a little more,
I noticed as I walked two sets of footprints in the sand,
Together walking side by side,
As if walking hand in hand.
But then in other scenes I looked and saw not two, but one.
One set of footprints all alone,
So where had my lord gone?
You promised, Lord, you would be with me in trauma and despair,
You promised that you'd care.
So where were you, Lord, when I needed you?
The Lord just looked and paused, and said: 'At those times you seem to walk alone, I carried you, my child.
I will never leave you or forsake you.
In other words, you will never walk alone'.
96 representatives from Liverpool and Everton football clubs each lay a rose to commemorate those who lost their lives on that tragic day.
Many had chosen to wear red in tribute to the Liverpool supporters.
A red and white banner bearing the names of the victims stood tall against the pillars of St George's Hall, with the words "truth" and "justice" in huge letters.
As the day went on, hundreds of floral tributes were placed on the stairs while Liverpool scarves, flags and rosettes were attached to the nearby lamp-posts.
As the 96 victims' names were read aloud, the crowd fell silent.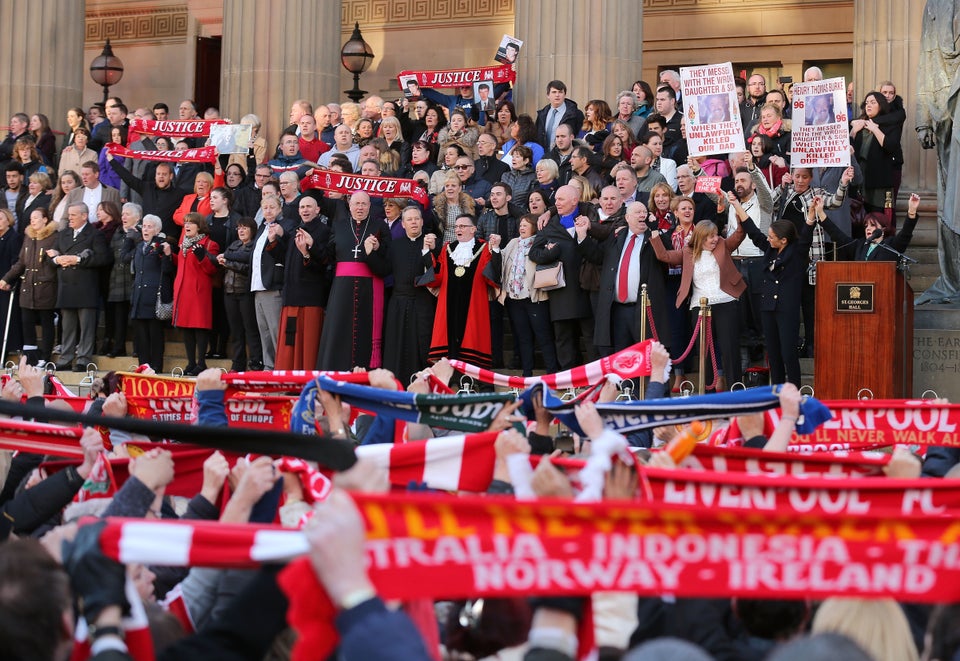 Christopher Furlong via Getty Images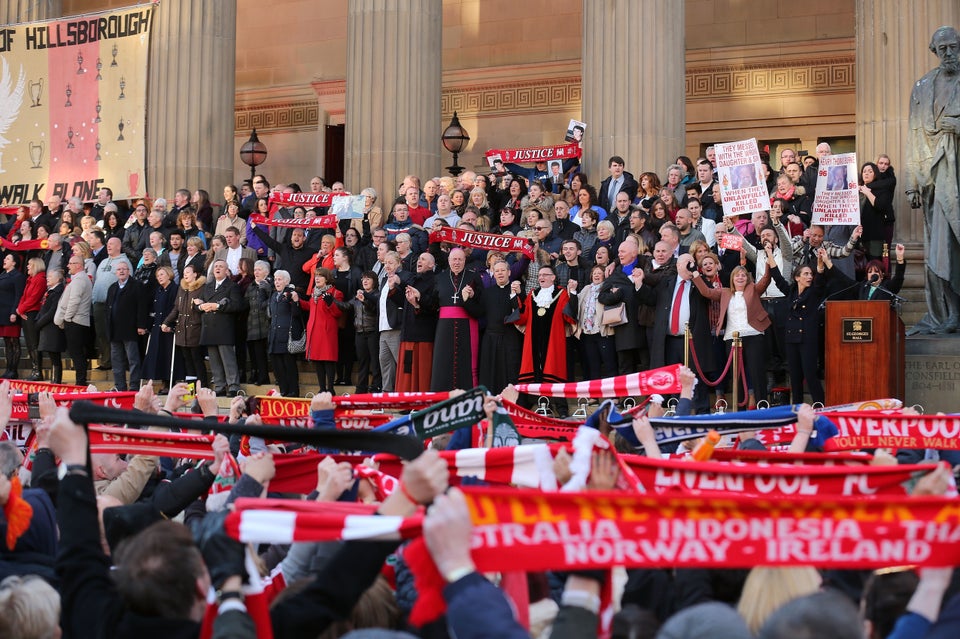 Christopher Furlong via Getty Images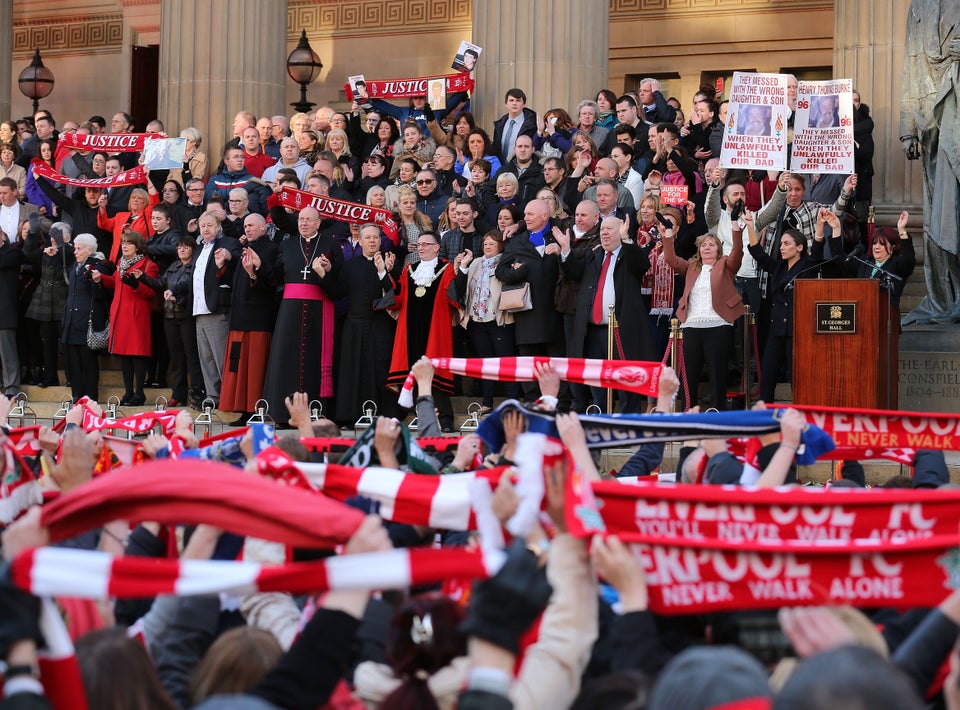 Christopher Furlong via Getty Images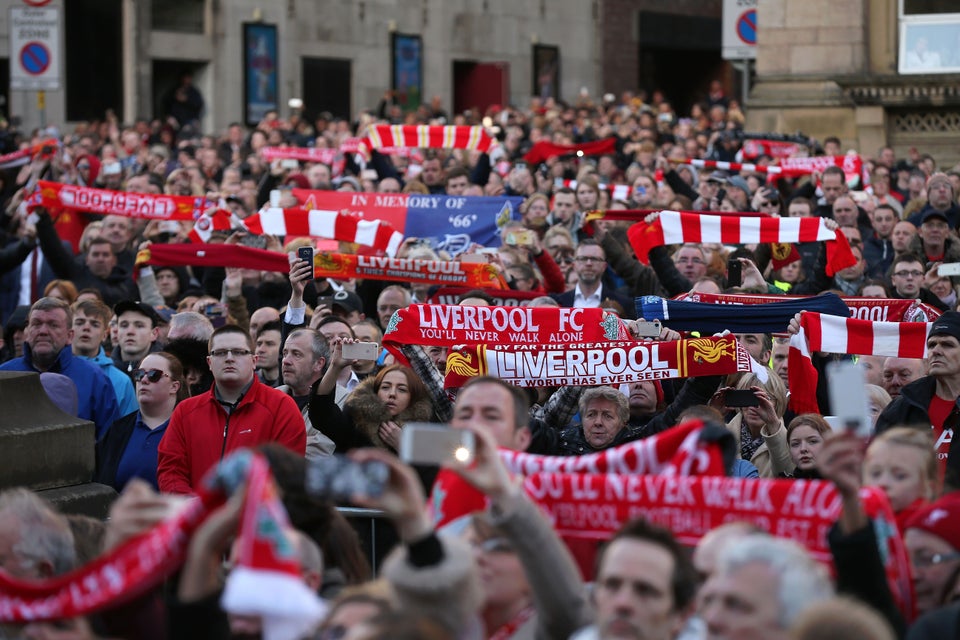 Christopher Furlong via Getty Images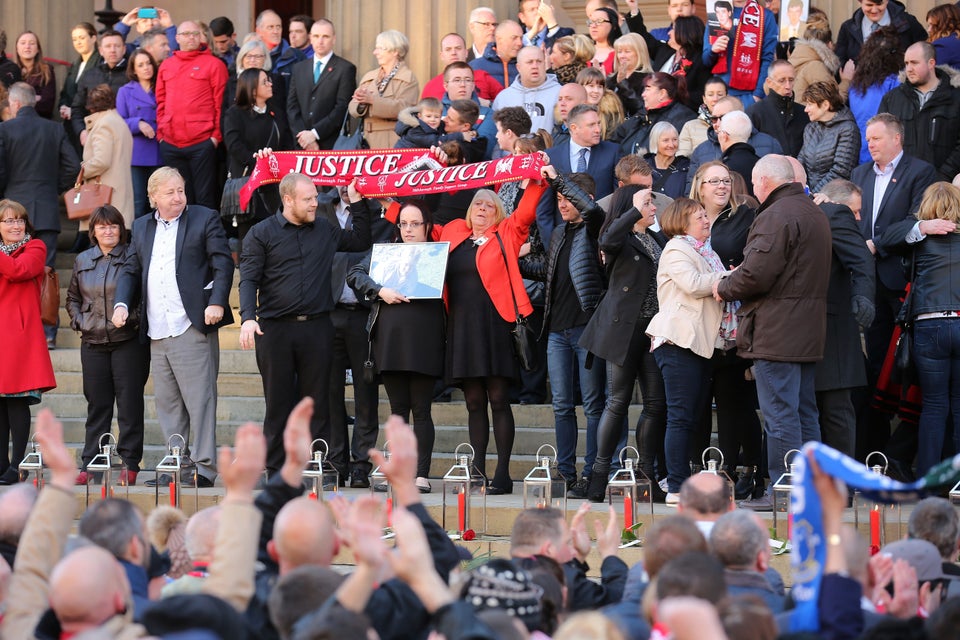 Christopher Furlong via Getty Images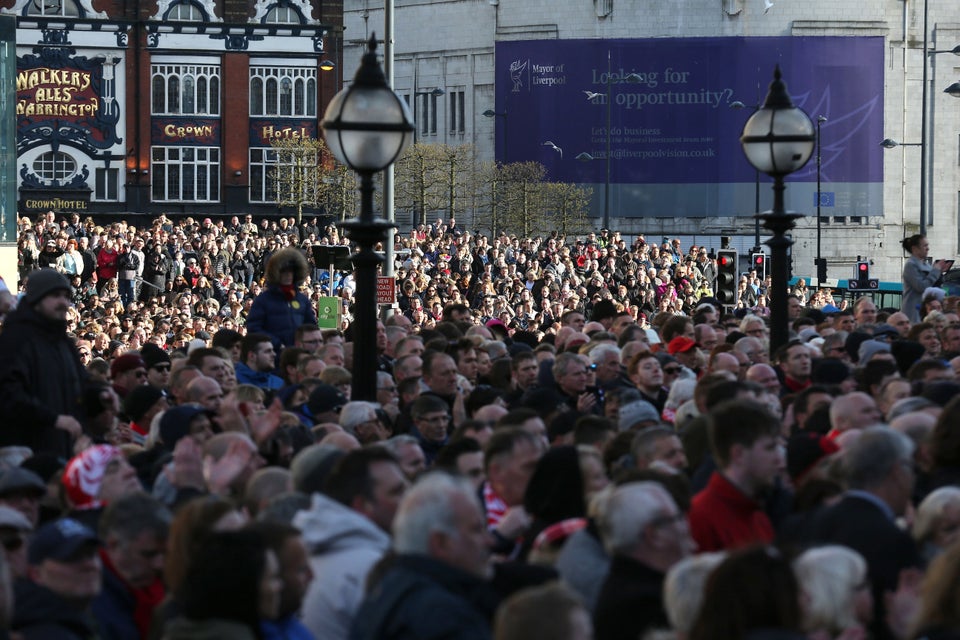 Christopher Furlong via Getty Images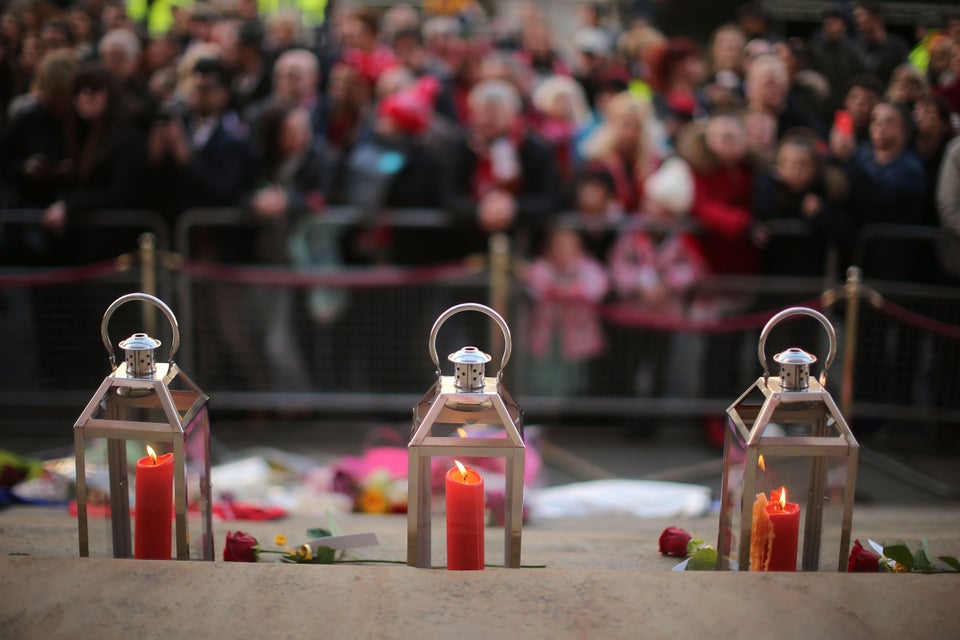 Christopher Furlong via Getty Images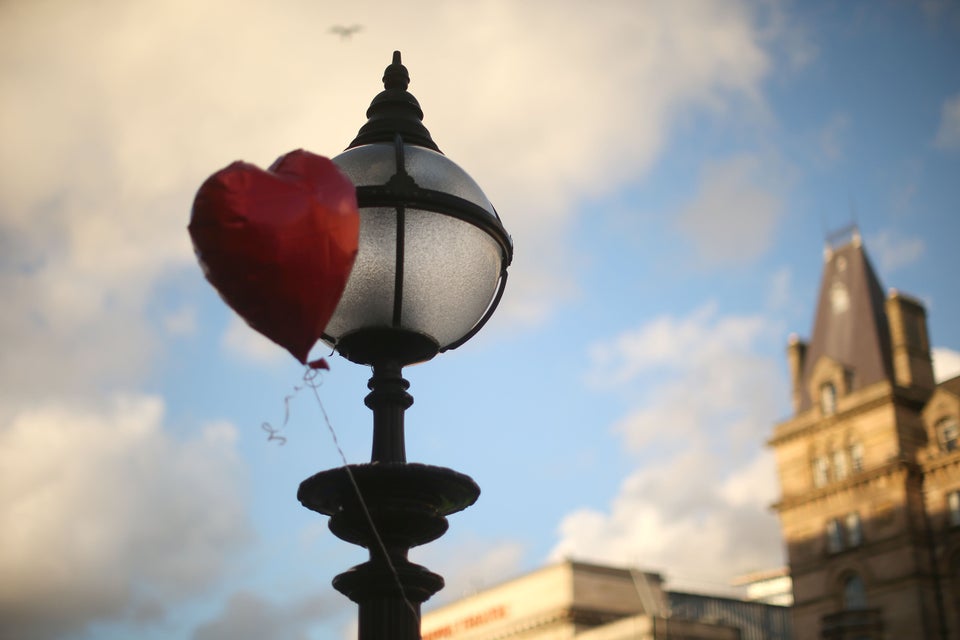 Christopher Furlong via Getty Images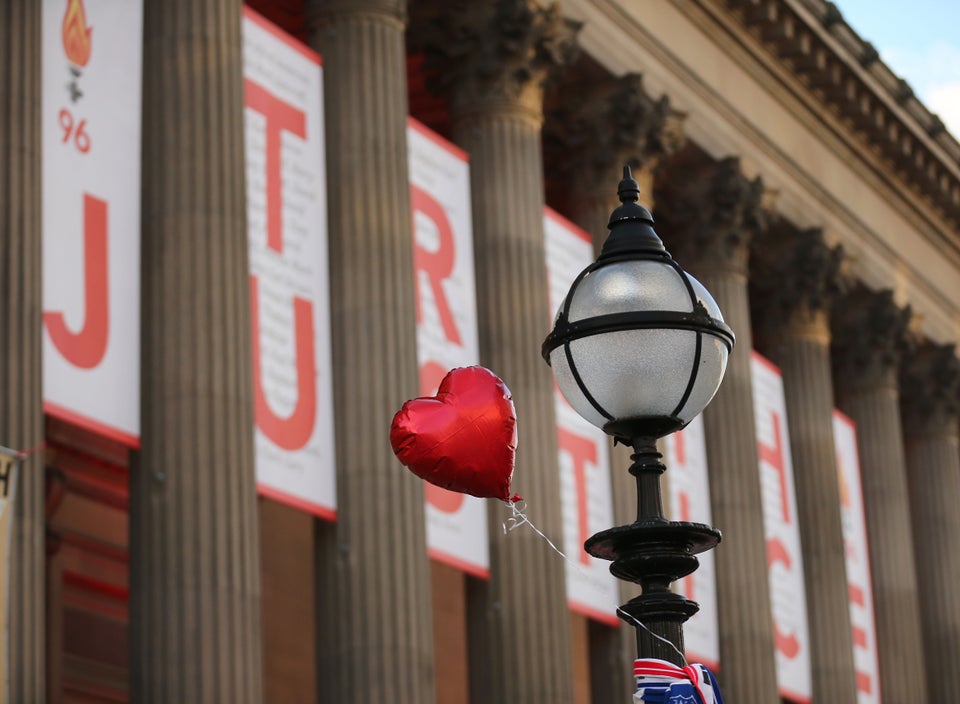 Christopher Furlong via Getty Images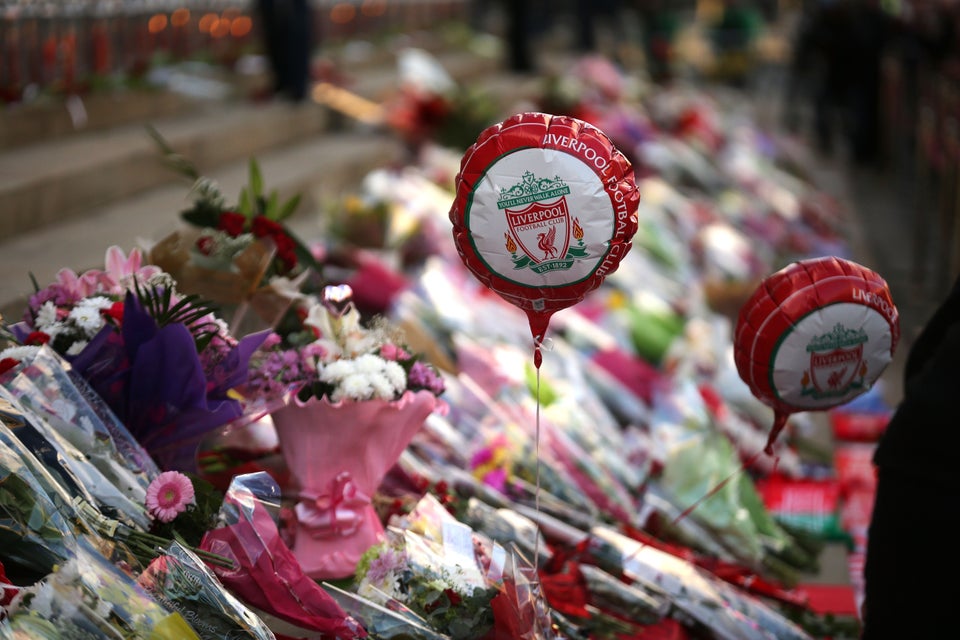 Christopher Furlong via Getty Images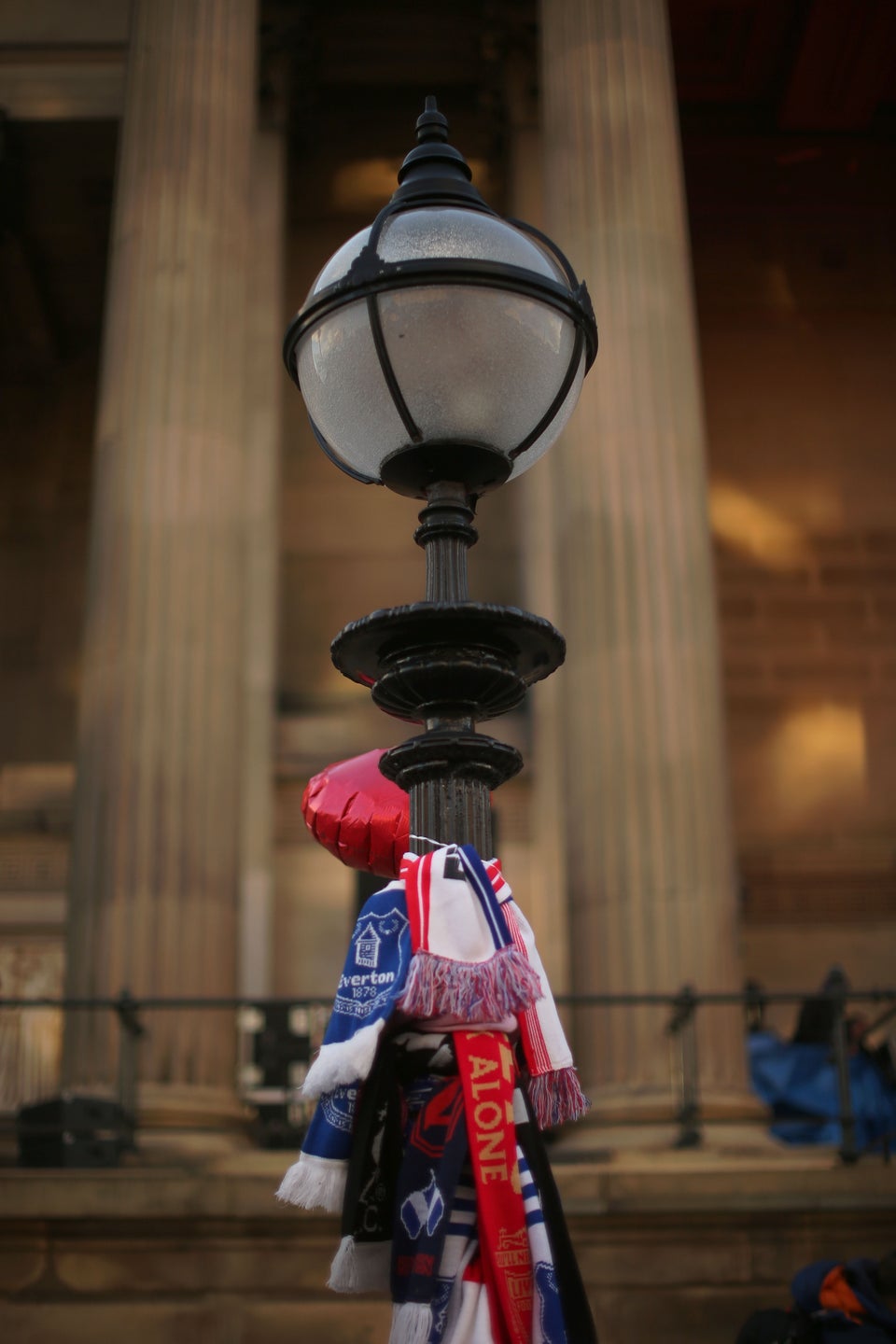 Christopher Furlong via Getty Images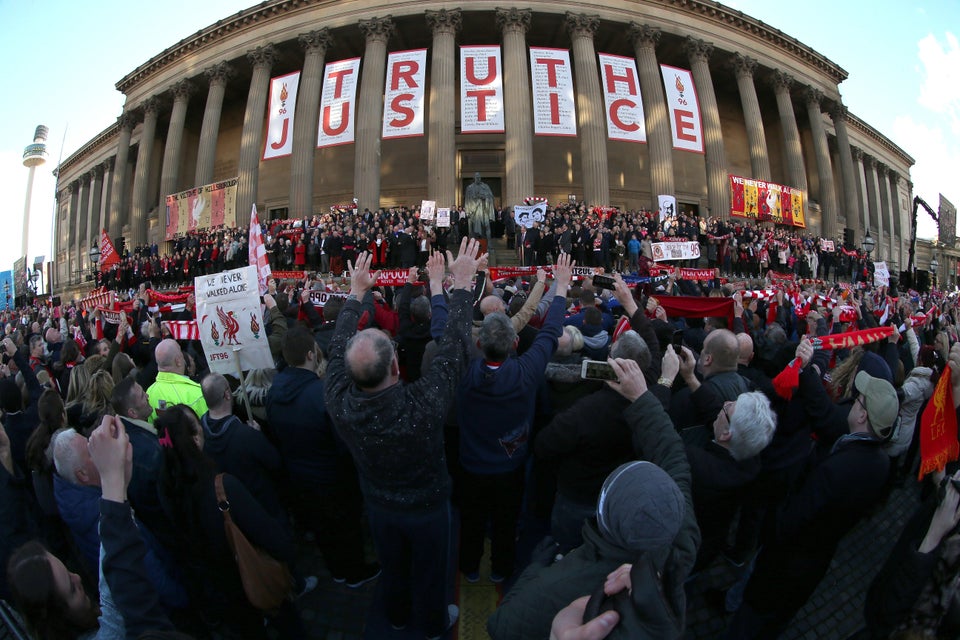 Christopher Furlong via Getty Images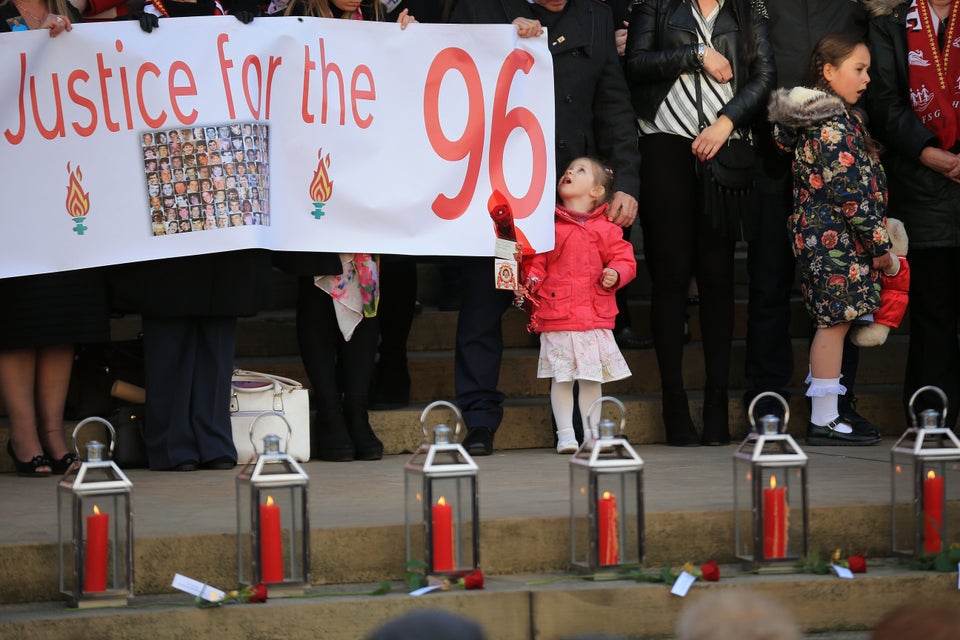 Christopher Furlong via Getty Images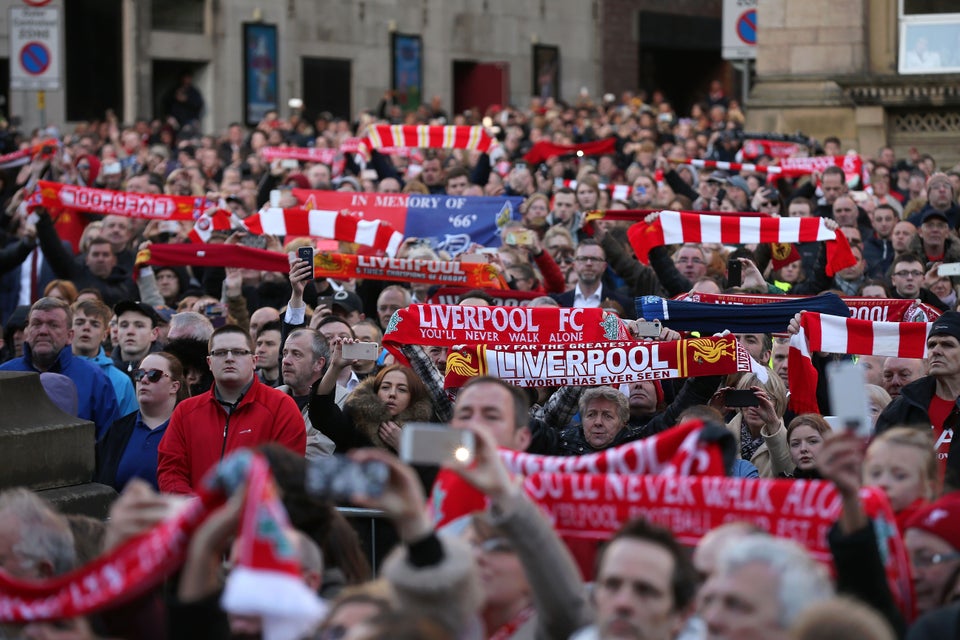 Christopher Furlong via Getty Images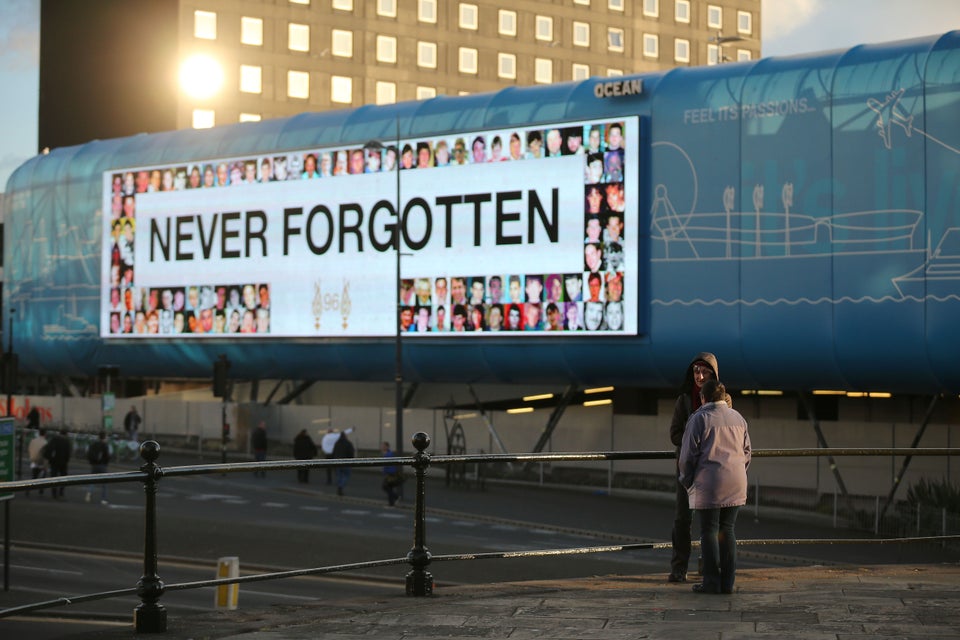 Christopher Furlong via Getty Images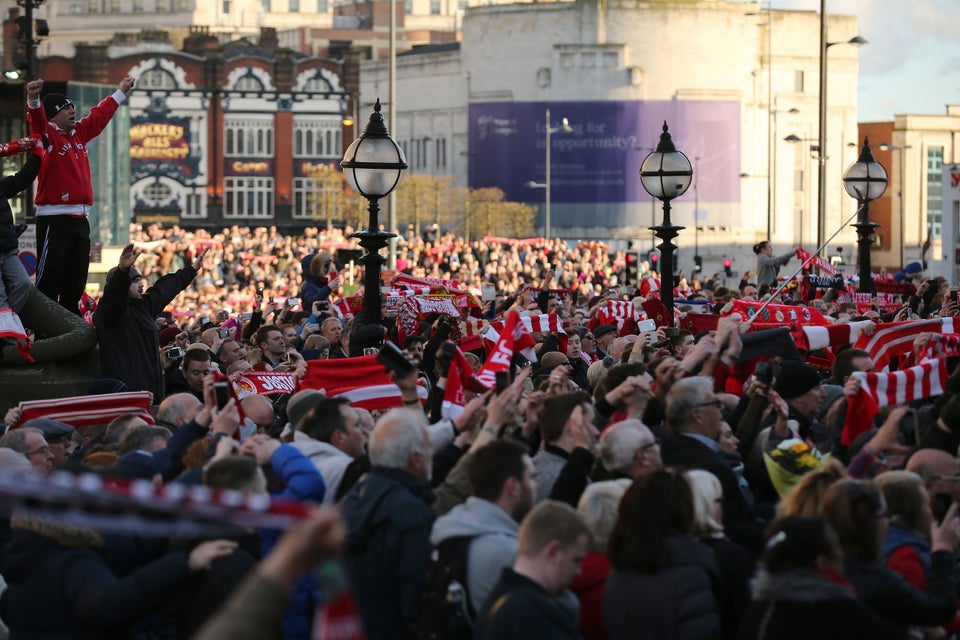 Christopher Furlong via Getty Images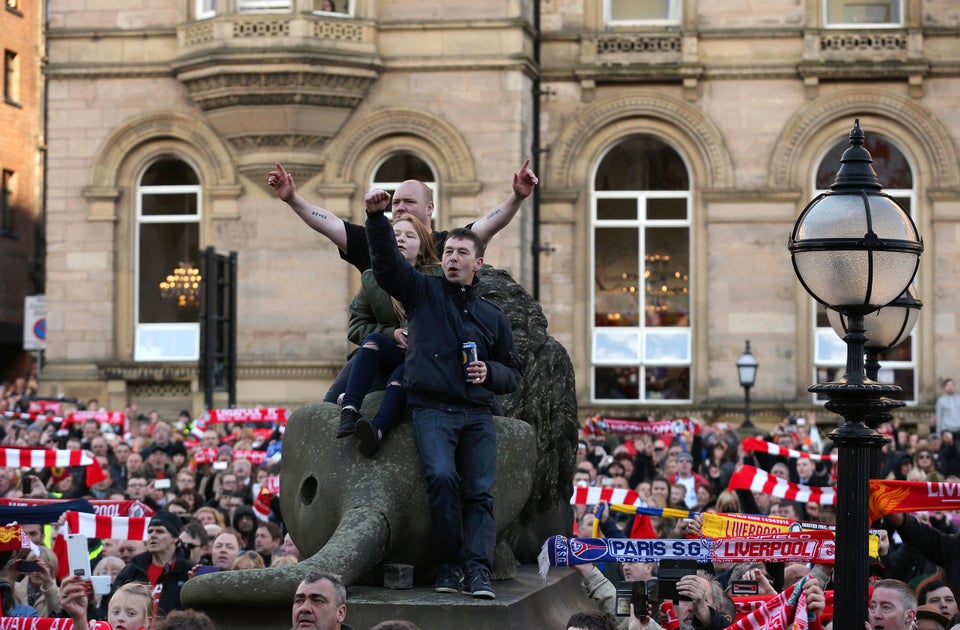 Christopher Furlong via Getty Images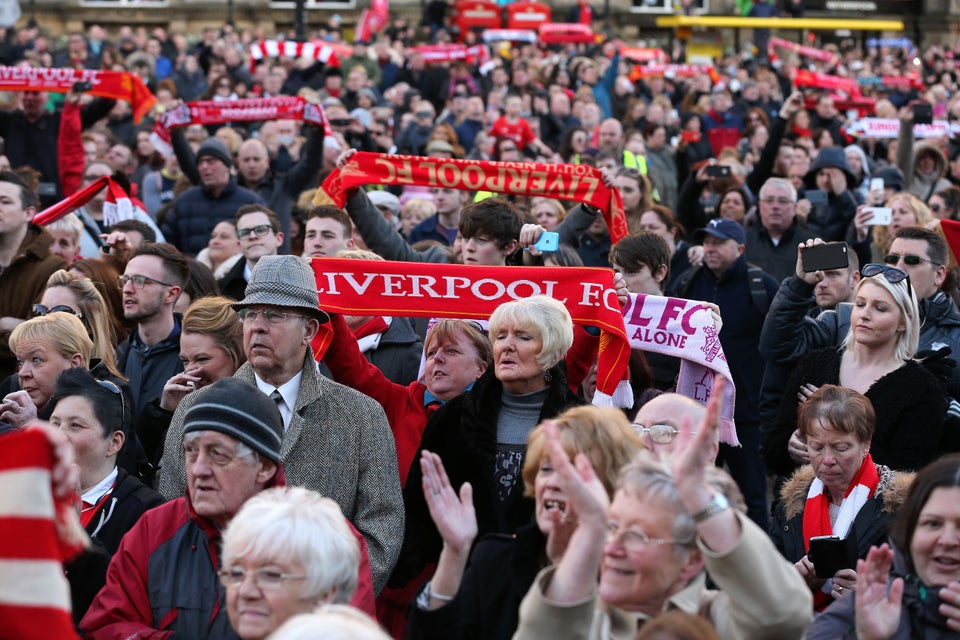 Christopher Furlong via Getty Images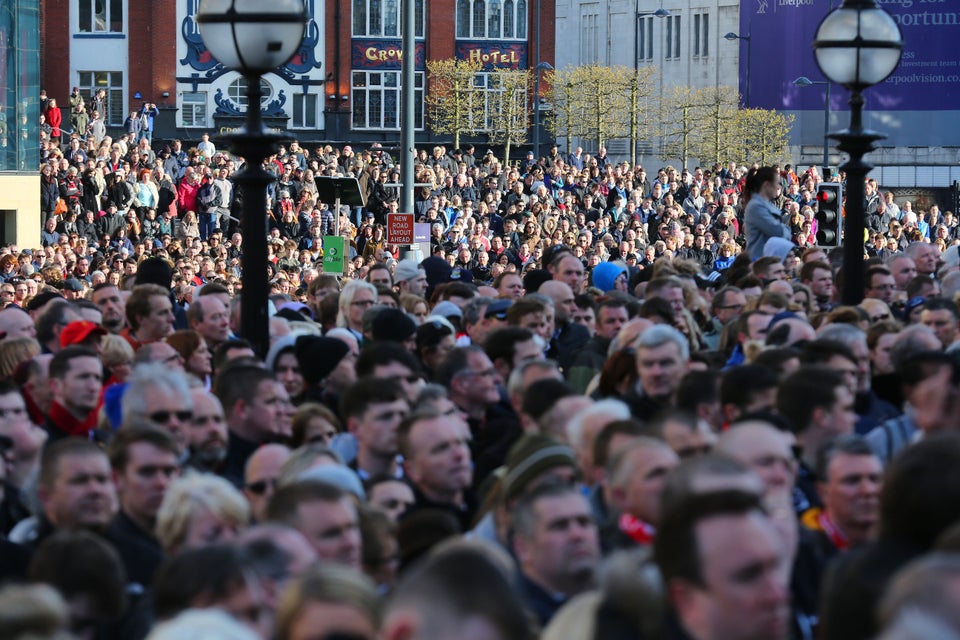 Christopher Furlong via Getty Images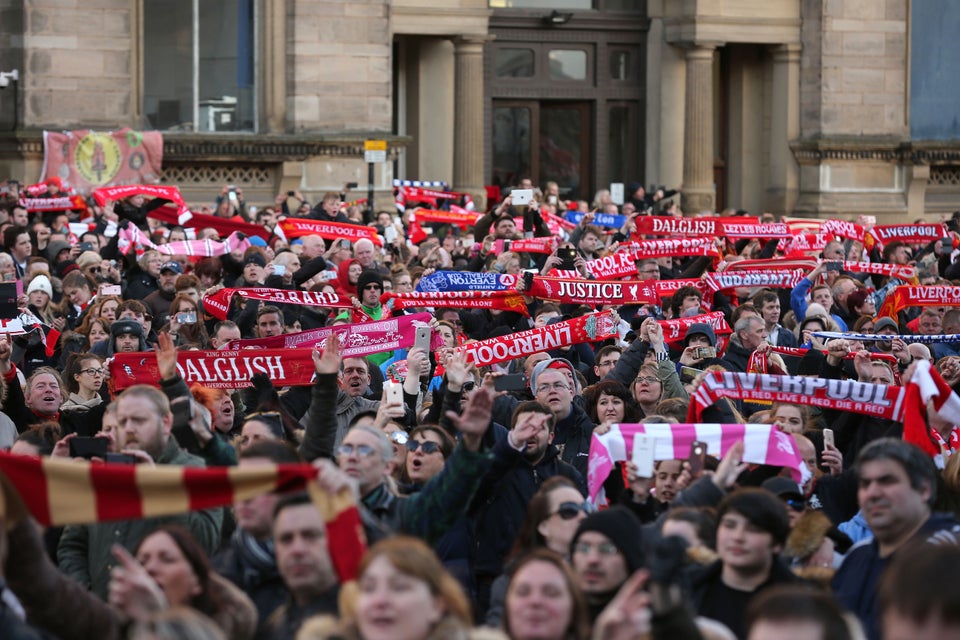 Christopher Furlong via Getty Images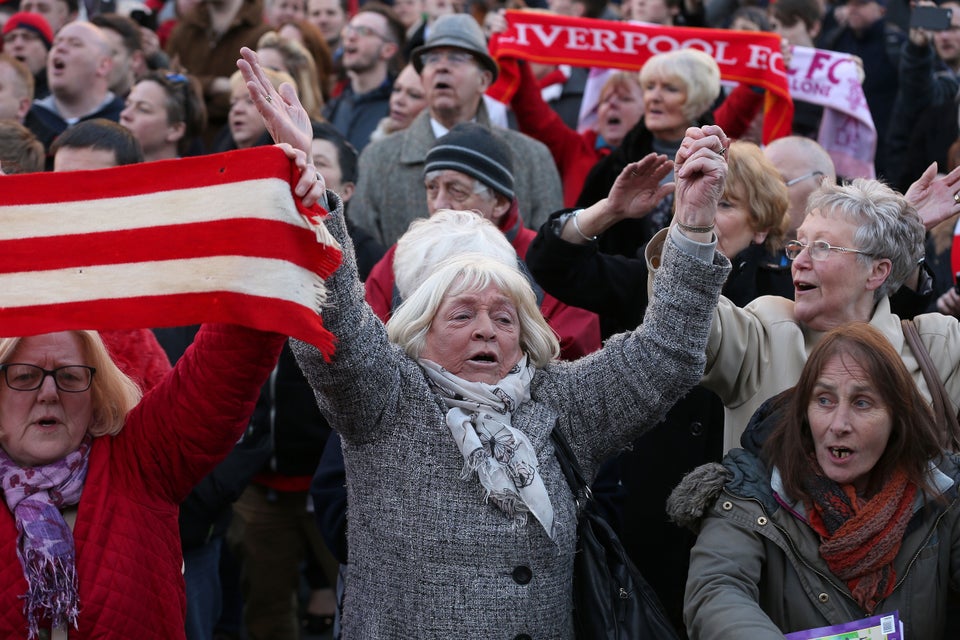 Christopher Furlong via Getty Images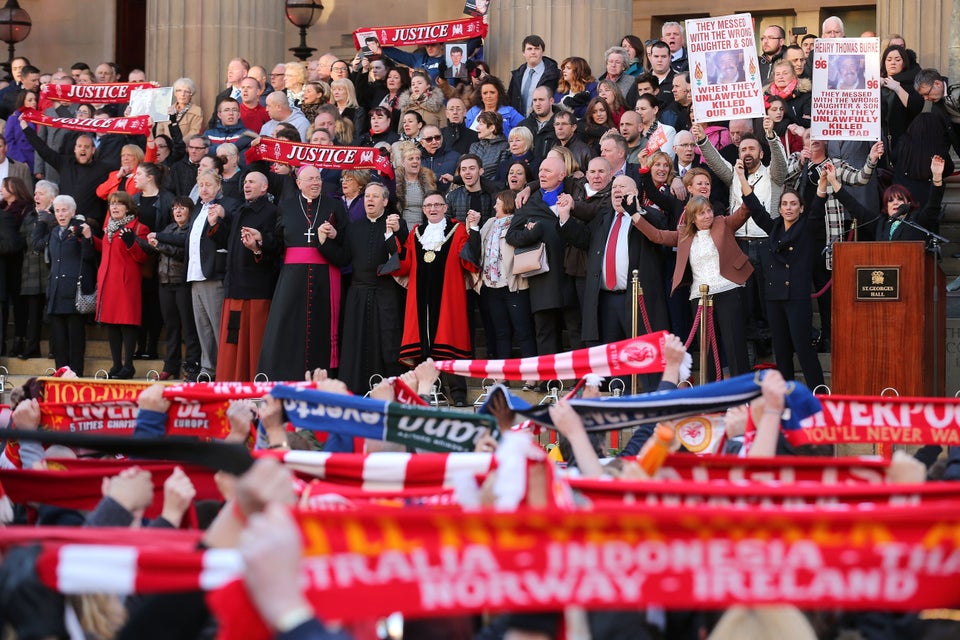 Christopher Furlong via Getty Images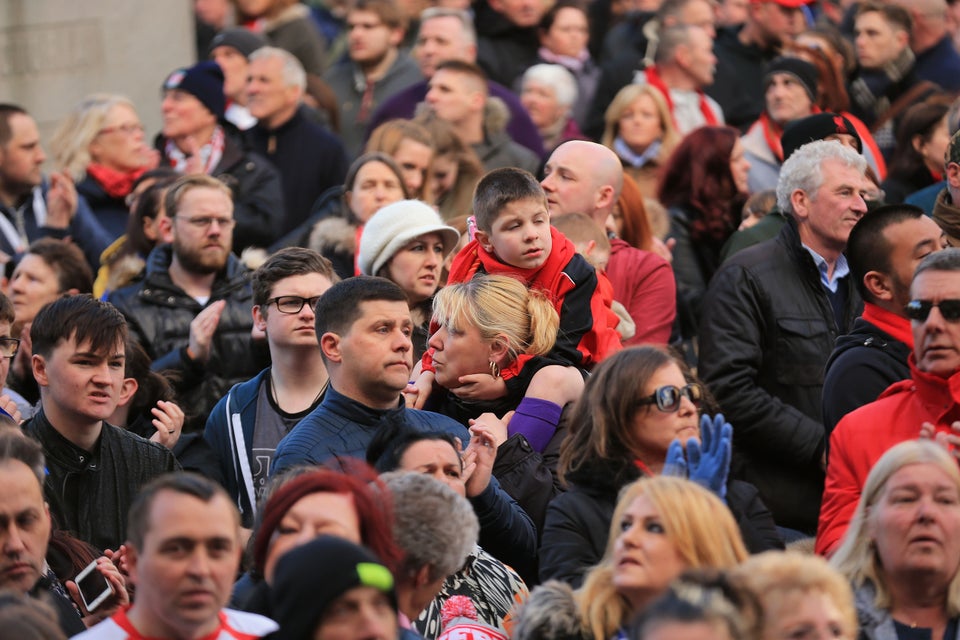 Christopher Furlong via Getty Images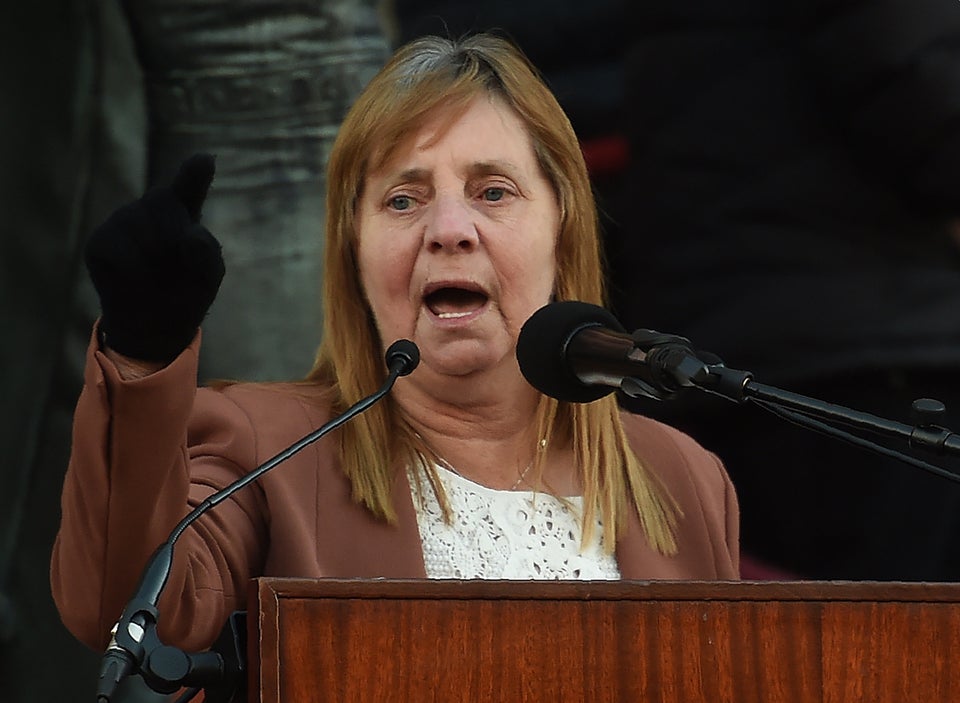 PAUL ELLIS via Getty Images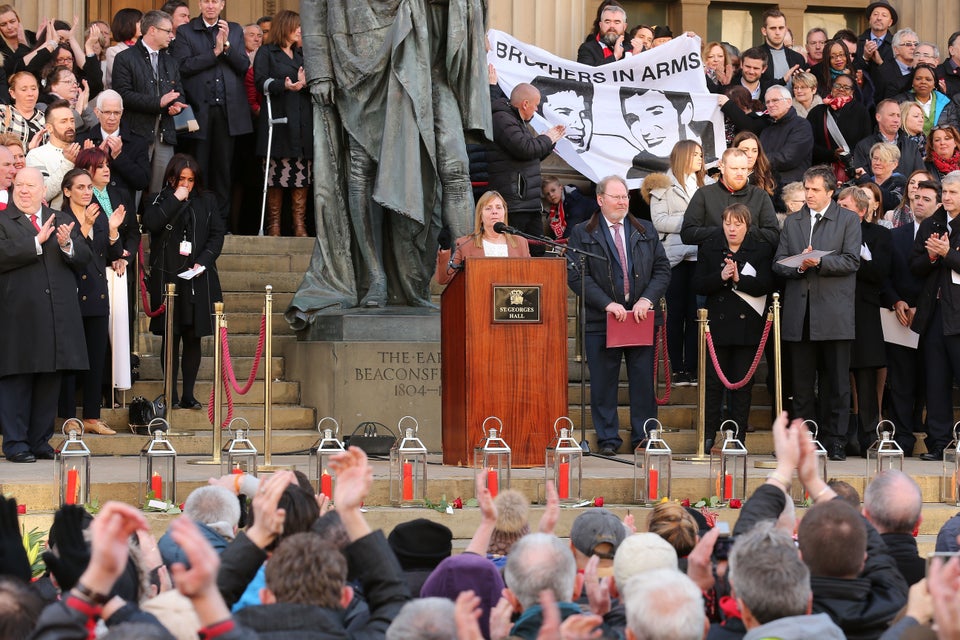 Christopher Furlong via Getty Images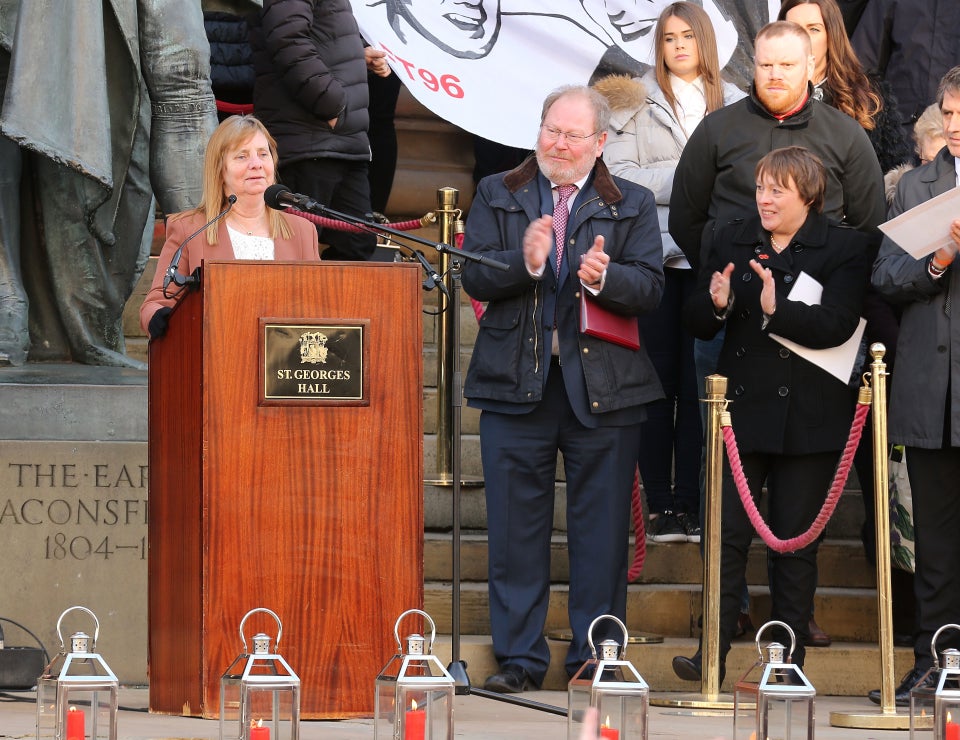 Christopher Furlong via Getty Images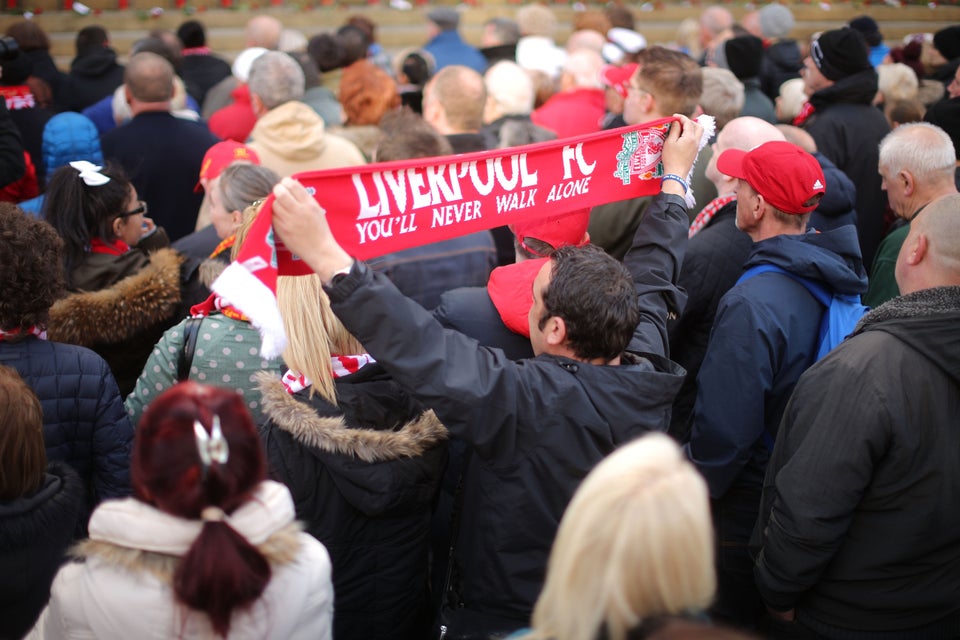 Christopher Furlong via Getty Images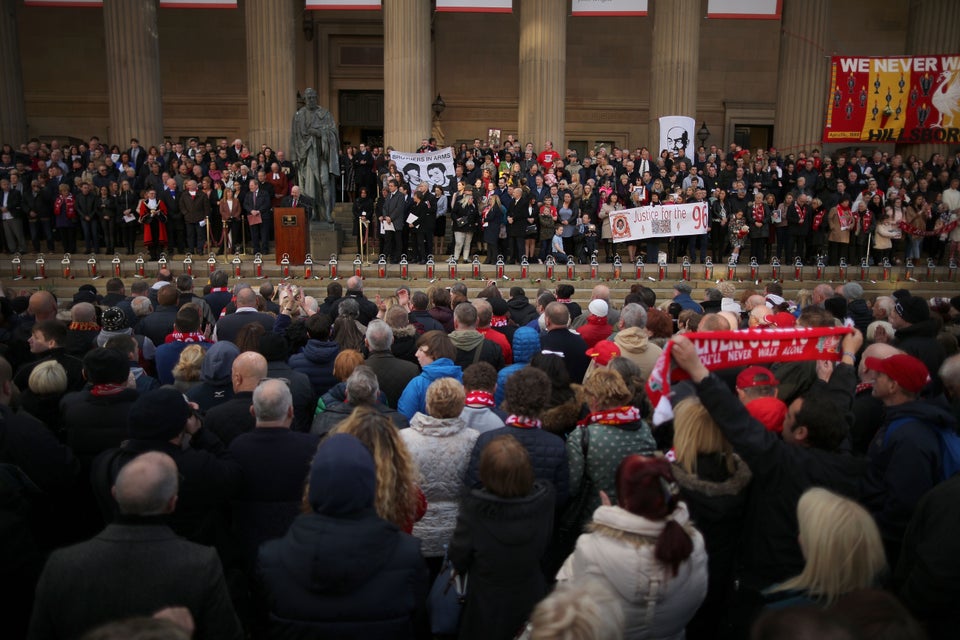 Christopher Furlong via Getty Images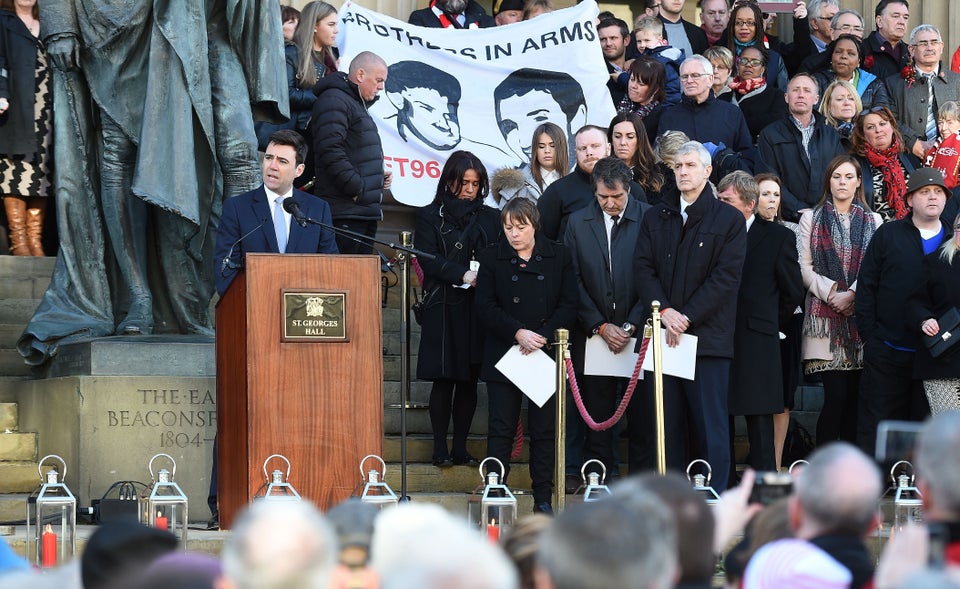 PAUL ELLIS via Getty Images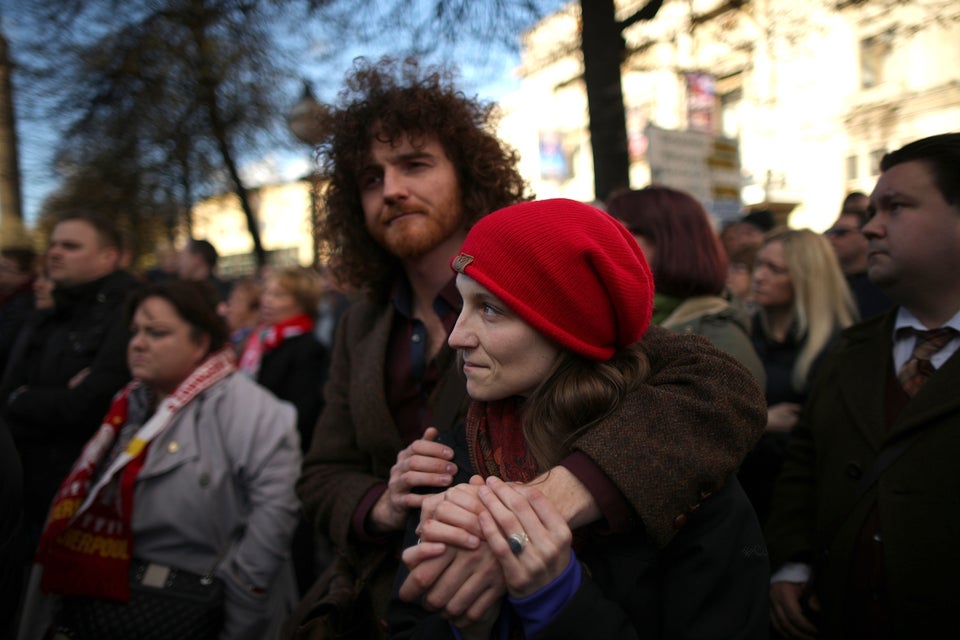 Christopher Furlong via Getty Images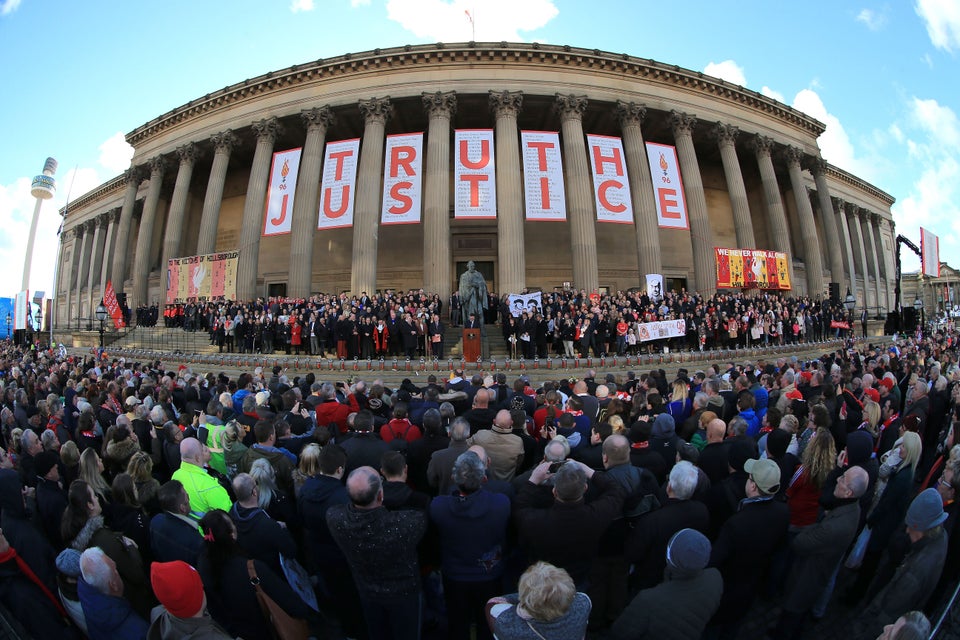 Christopher Furlong via Getty Images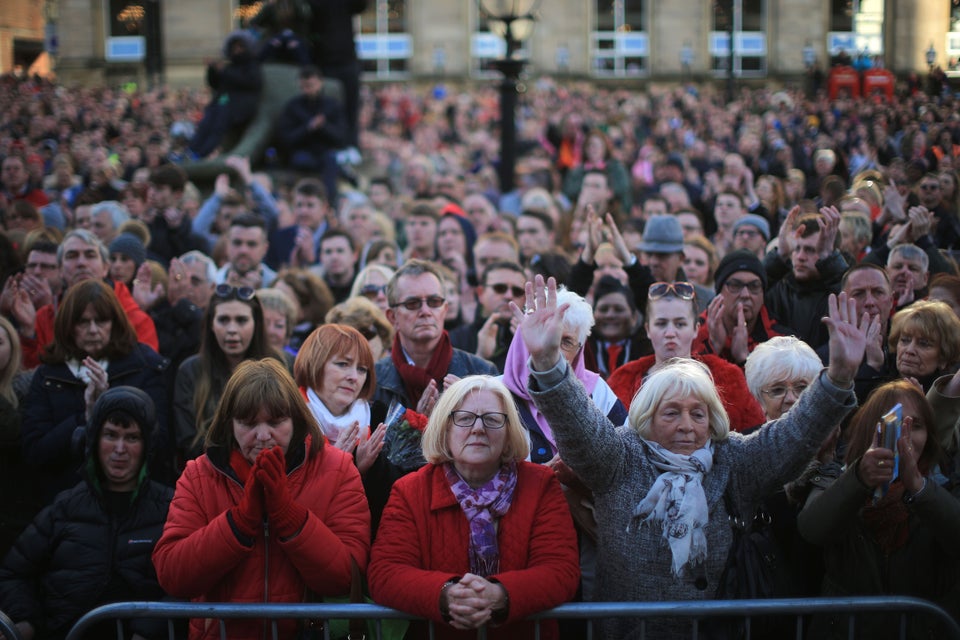 Christopher Furlong via Getty Images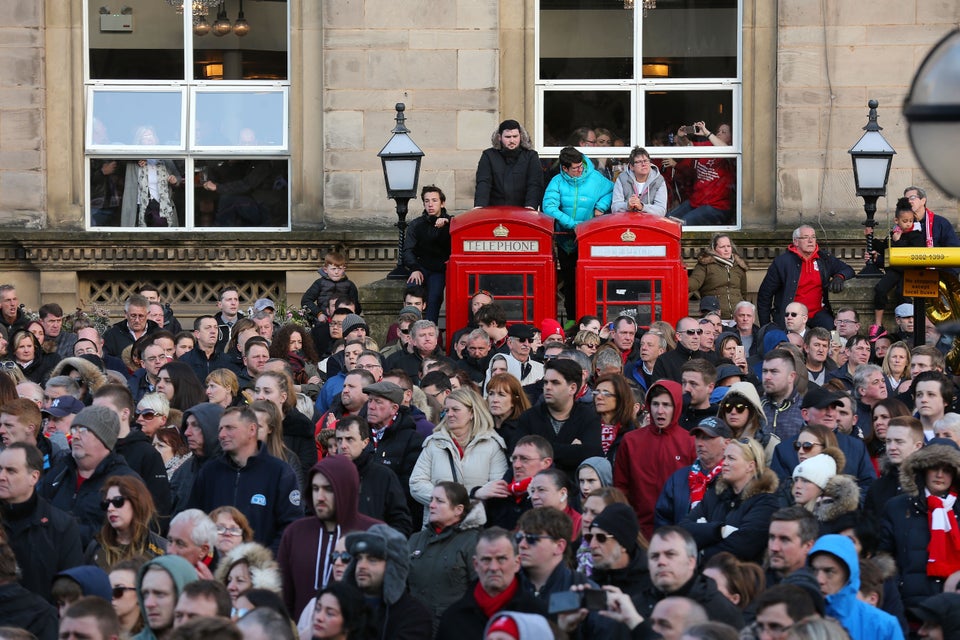 Christopher Furlong via Getty Images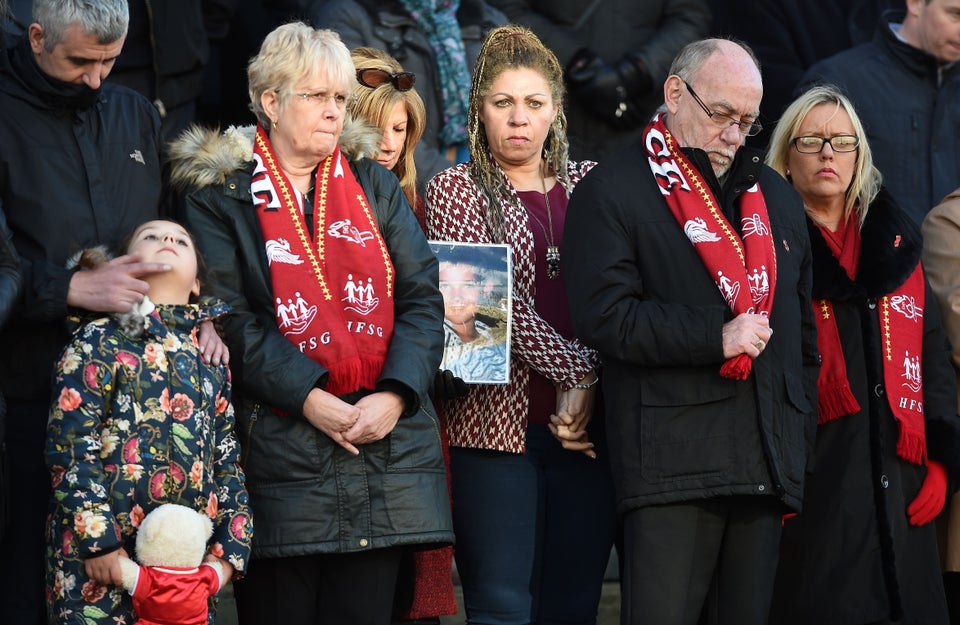 PAUL ELLIS via Getty Images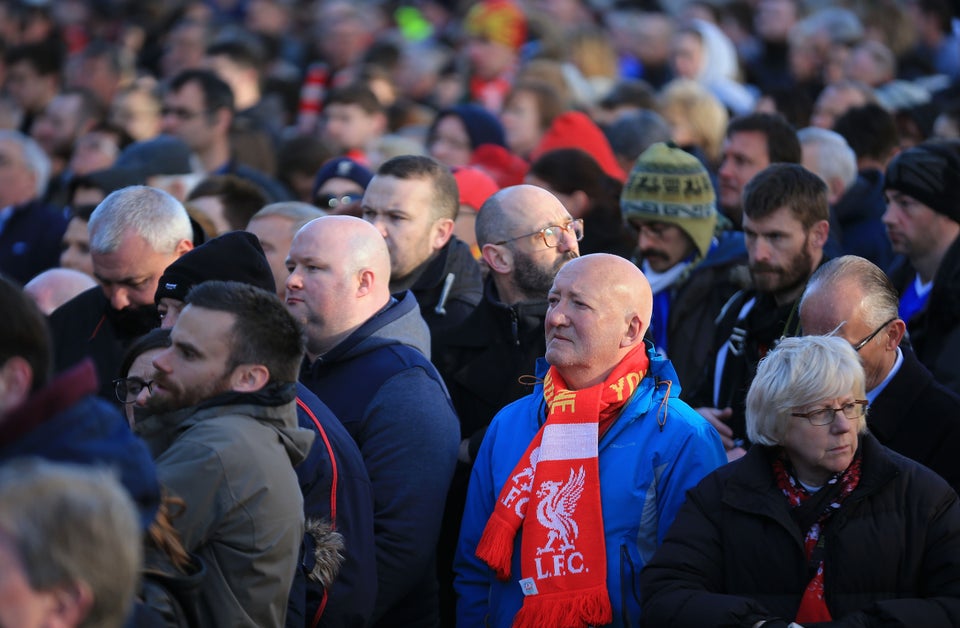 Christopher Furlong via Getty Images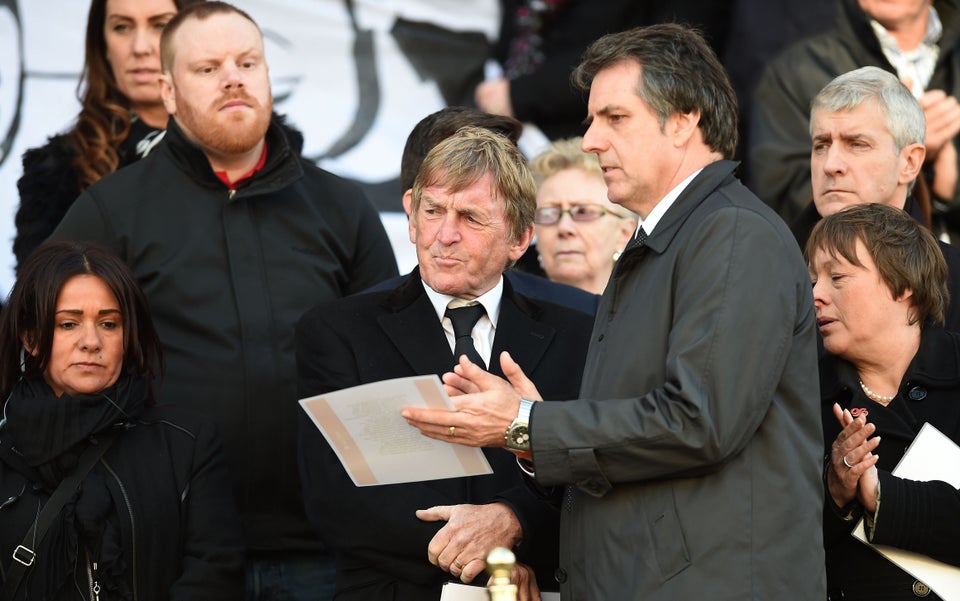 PAUL ELLIS via Getty Images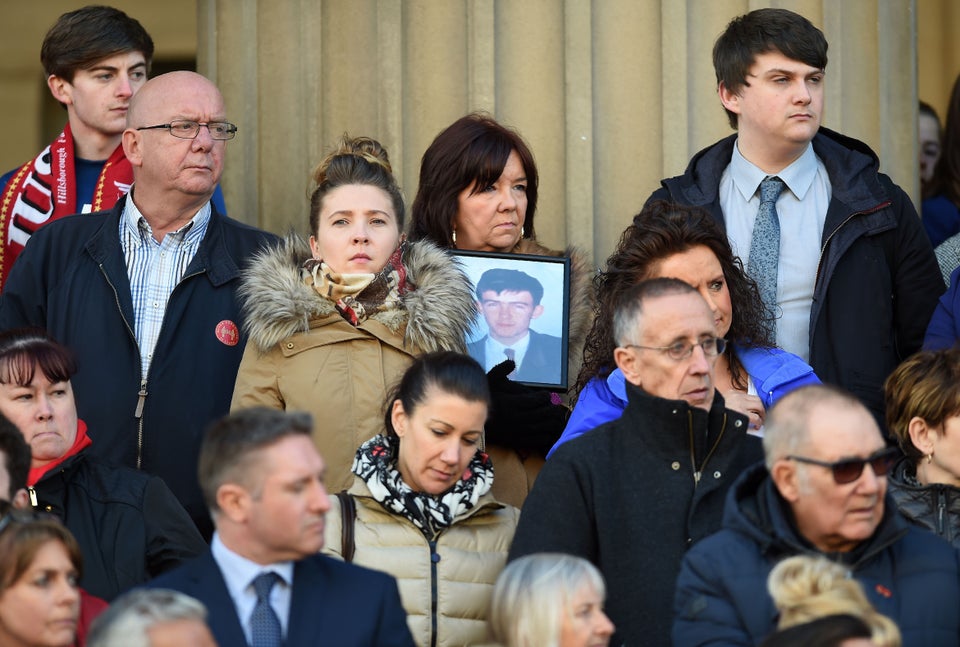 PAUL ELLIS via Getty Images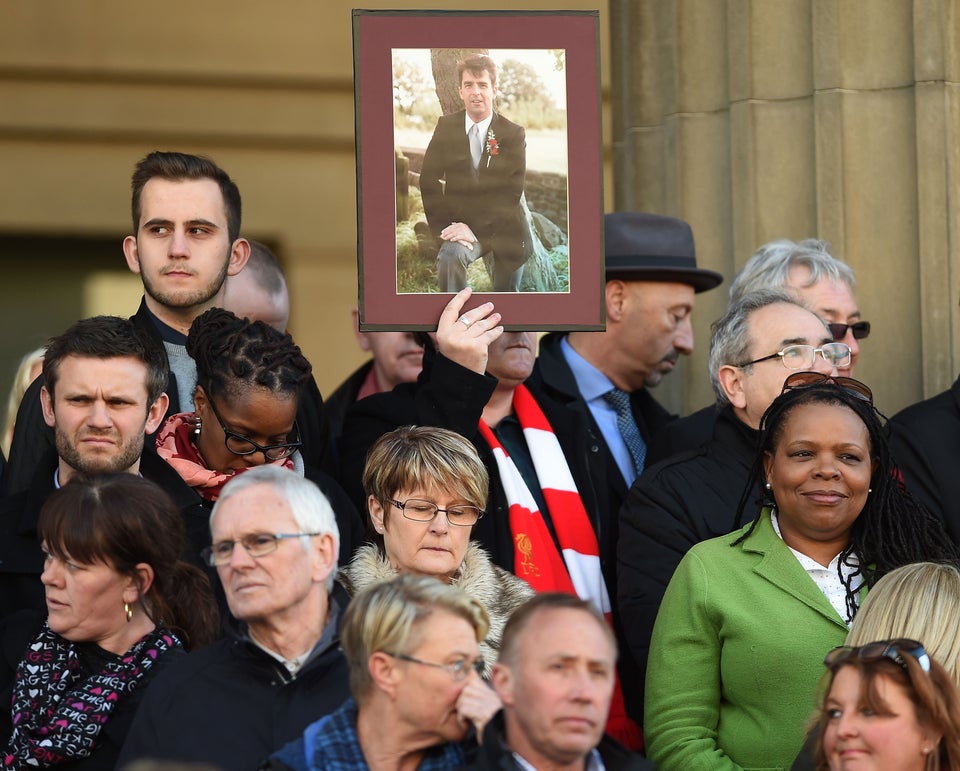 PAUL ELLIS via Getty Images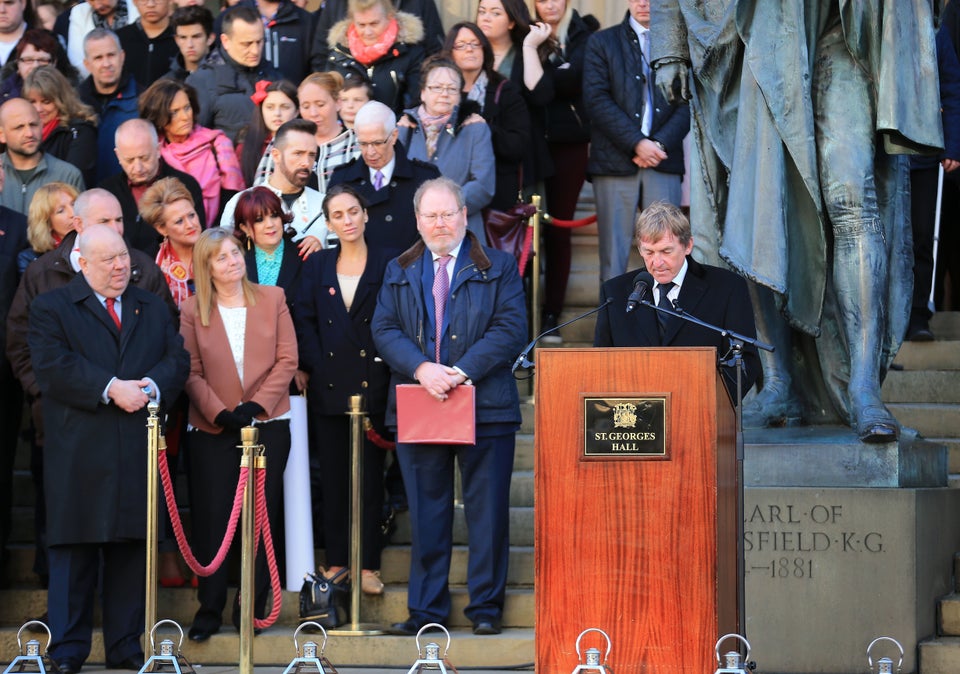 Christopher Furlong via Getty Images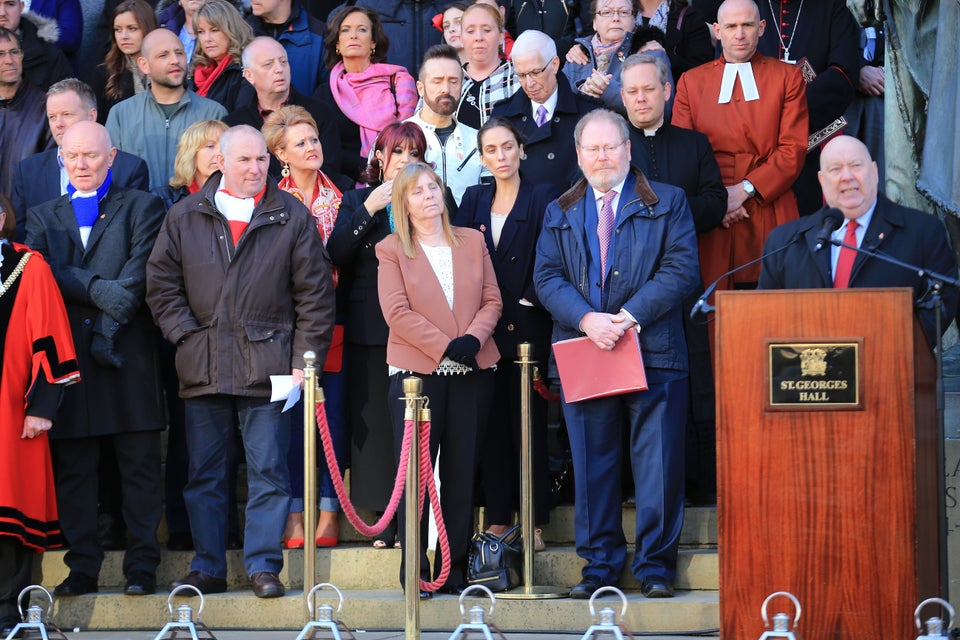 Christopher Furlong via Getty Images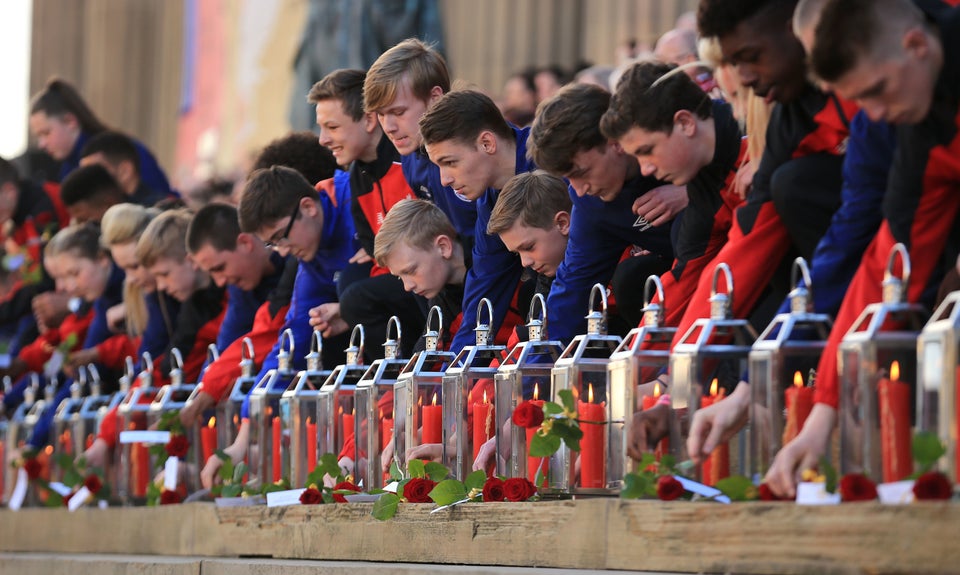 Christopher Furlong via Getty Images