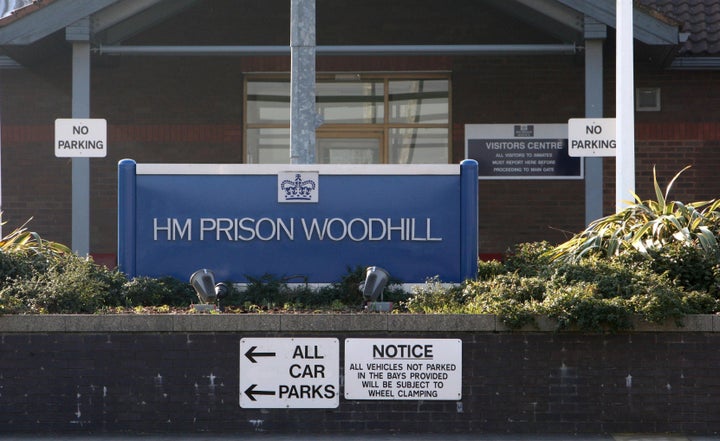 A prison where 20 men have taken their own lives in seven years is still failing vulnerable inmates, numbers which have been described as "staggering" in a new watchdog report.
Over the last five years a total of 19 men have taken their own lives at HMP Woodhill in Milton Keynes, including seven in 2016 alone.
In the latest review by Her Majesty's Inspectorate of Prisons, the conditions at the category A facility, which opened in 1992, were found to be impacting on safety and wellbeing.
It also flagged "chronic and substantial" staff shortages and concluded that Woodhill was "still not safe enough", despite attempts to improve care in the wake of repeated criticism over the high number of self-inflicted deaths.
The number of incidents of assaults and self harm, involving both prisoners and staff, has reached record levels at the facility, according to the latest statistics.
In the six months prior to the latest visit by inspectors, the jail had recorded 314 self-harm incidents, 65 prisoner-on-prisoner assaults, 57 assaults on staff, and 47 fights.
One inmate took his own life a few months after inspectors visited in February this year, and another was killed during a fight on 5 June.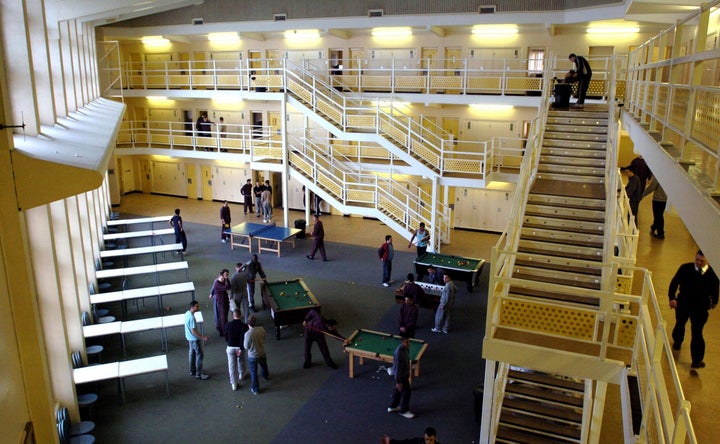 Publishing the findings of the February inspection, the Chief Inspector of Prisons, Peter Clarke, said the number of self-inflicted deaths was a "huge concern".
He said: "At the time we inspected, eight prisoners had taken their own lives since our previous inspection in 2015 and, staggeringly, 19 prisoners had taken their own lives at the establishment since 2011.
"Tragically, a few months after this inspection another prisoner was reported to have taken his own life."
Clarke said: "Underpinning nearly all the concerns raised in this report, including issues of safety and well-being, were chronic staff shortages and inexperience.
"This led to poor time out of cell, unpredictable daily routines and limited access to activity."
At the time of the inspection there were 55 vacancies, while 20% of officers in post had less than 12 months' experience.
During the working day, inspectors found almost half of the prison's population were locked in their cells.
Michael Spurr, chief executive of HM Prison & Probation Service, said: "Woodhill manages a complex and vulnerable population and the governor and her staff have worked tirelessly to improve support and care for prisoners and there were no self-inflicted deaths in 2017.
"Tragically there has been one self-inflicted death this year, but the prison remains focused on safety and supporting vulnerable men."
Prisons Minister Rory Stewart said 55 more officers are now in post at HMP Woodhill than in October 2016, with an additional 32 due by the end of November.
He said: "We have taken specific and urgent action to improve recruitment at Woodhill, including giving the Governor a greater role in the process and introducing additional pay allowances."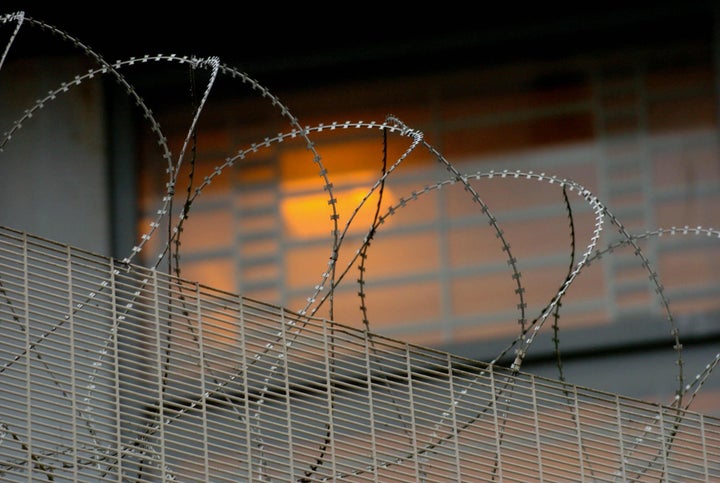 HMP Woodhill mainly houses inmates on remand or serving short sentences, while there are also a small number of Category A prisoners.
The jail had a population of 626 at the time of the latest inspection. If there were no vacancies, there should be a total of 320 officers.
Imran Hussain MP, Labour's shadow justice minister, said: "Yet again prison inspectors have found our prisons to be in crisis and getting worse.
"Widespread staff shortages and a lack of experienced prison officers are leaving our prisons less safe and driving shocking levels of self-harm and suicide.
"The government must urgently get a grip on this prisons emergency and fix the problems its policies have created."
Useful websites and helplines:
Mind, open Monday to Friday, 9am-6pm on 0300 123 3393
Samaritans offers a listening service which is open 24 hours a day, on 116 123 (UK and ROI - this number is FREE to call and will not appear on your phone bill.)
The Mix is a free support service for people under 25. Call 0808 808 4994 or email: help@themix.org.uk