Holly Willoughby felt the need to defend breastfeeding mothers when a former lads magazine editor said women should "cover up" on 'This Morning'.
"It's very easy to wear a pashmina over it."
Infuriated Willougby replied: "You used to work on lads' mags. [There were] boobs everywhere, boobs on the front cover - I mean I couldn't walk into a shop without seeing boobs."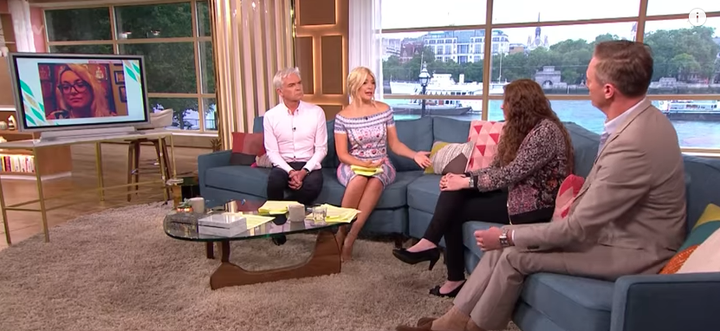 Willoughby continued by saying she didn't understand why Daubney felt women should wear a pashmina.
"I have no problem with breasts - let's just get that out there in public," the former editor of 'Loaded' replied.
"I just think we should listen to both sides of the story. There is a feeling that mothers' rights trump everything and if you disagree you're a bigot."
"It's just promoting breastfeeding and how easy it is and how it fits into someone's life - if you want to get that out there, why not?" Willoughby replied.
Willoughby then turned to Torino-Benton, from Canada, who was listening to the discussion via Skype.
"I think that women can cover themselves if they choose to, but I don't think it should be a definite thing, it was my wedding and I'm not going to cover myself with a pashmina," Torino-Benton said.
"It was 40 degrees, you don't want to put a pashmina over your baby just to not offend someone else.
"You do what you have to do to feed your baby."