Warning: Some may find the image in this article graphic.
A birth photographer is refusing to stop sharing one of her home birth photos, despite claiming Instagram has already removed the photo twice.
She claimed the photo had previously been removed for "not meeting user guidelines".
"I started to type some censored text to pop over it but then I looked at the image and thought what am I censoring? Either a midwife's hand or a baby's head?"
Jackson explained the image is a photo of a mum giving birth on all fours, with the baby's head emerging from the body. The photo has been flipped.
Since she initially shared the photo, Jackson said she's seen it "floating around" on other people's Instagram pages, too.
However within hours of it being posted for the first time, she said she was "locked out of her Instagram account" and received the following message: "We removed your post because it doesn't follow our community guidelines. Please read our guidelines to learn what kind of posts are allowed and how you can help keep Instagram safe".
"Why would someone report it? It was really hard not to take it personally."
Jackson re-uploaded the photo a second time, but she claims it was removed once again.
Having uploaded it for a third time on 21 June, the photo was still visible on Instagram at the time of writing.
"So please, let it stay here on my feed, as it is my image," Jackson wrote on the photo.
"Just look at this gorgeous squishy baby half born earth side, with amniotic fluid dripping from his nose.
"Birthed at home by his amazingly strong mama, it's one from the archives. shared with permission by the parents."
Jackson said she simply wanted to highlight the "real and raw" beauty of birth.
"When removing reported content from the Instagram community, we do not always get it right and we wrongly removed this image.
"As soon as we were made aware of this error, we restored the content."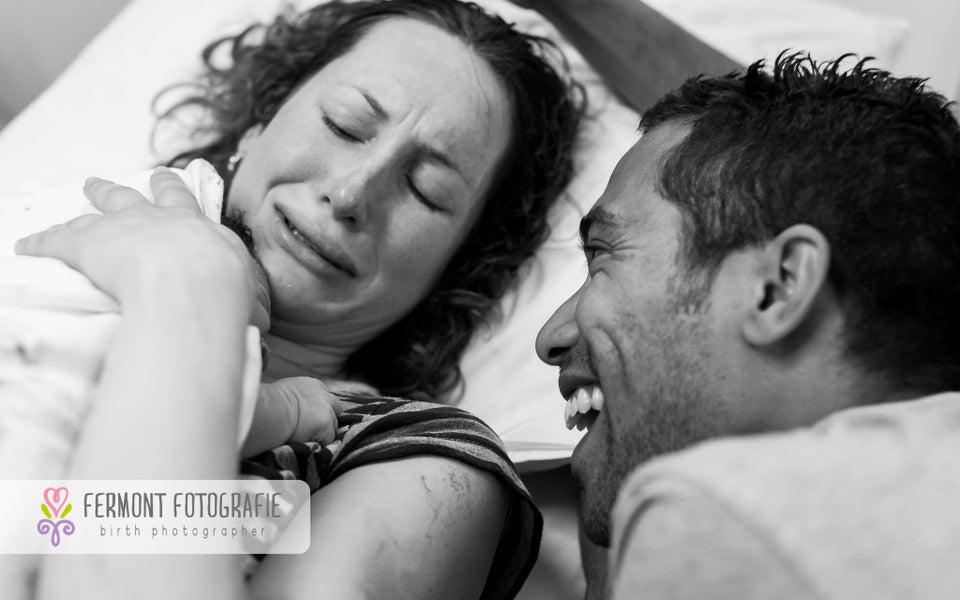 'First Moments' Birth Photography