Worrying new figures from police forces across Britain have revealed that in some areas just 3% of reported incidents of so-called 'honour' based violence result in charges.
The data, uncovered by a Freedom of Information (FOI) request submitted to 43 forces by The Huffington Post UK, suggests that despite the all-encompassing nature of the honour based abuse, police and the Crown Prosecution Service (CPS) are poorly equipped to deal with it.
The abuse is often used as a means of control, with violence beginning when victims are children and continuing into adult life, campaigners say. Compounding the despair of victims, disobeying is seen as an insult and brings perceived shame to not only relatives, but to entire communities.

The figures reveal that some incidents were simply logged as "unresolved", while others were deemed to have insufficient evidence, and in some cases the victim withdrew their complaint.
"It has everything to do with response. So how you respond to the victim is what you are going to get out of them," Anna Kaur, from campaign group Karma Nirvana, tells HuffPost UK.
Professor Marianne Hester, criminologist and chair in gender, violence and international policy at the University of Bristol, says there have been some improvements in the way police investigate domestic violence and rape cases, but there remains a lack of understanding regarding honour based abuse. "They still don't really understand what it is about," Professor Hester says.
The FOI request asked each police force how many reports of honour based violence they had received between January 2011 and August 2016.
Of the 42 forces that responded and provided figures, it was revealed there had been 7,048 reports to police, with most incidents recorded as assaults, threats to kill and kidnap.
The forces that received the highest number of reports were the Metropolitan Police Service (2,330), Thames Valley Police (1,000) and Greater Manchester Police (857).

Karma Nirvana has been supporting victims of honour based abuse and forced marriages for more than two decades. The charity receives about 700 calls to their helpline a month.
"This is a family or a community doing this to a victim, so there is this added pressure on them," Kaur, from Karma Nirvana, says. "If victims are not getting the right response or the right support from the authorities then they may be feeling more pressure to take the complaint away. It is all about the safeguarding and the response to the victims."
The Met police arrested and charged 181 people (8%) over the five-year period. In 376 instances there was not enough evidence to proceed and in 174 cases victims were unwilling to prosecute.
Of the 857 incidents reported to Greater Manchester Police, 143 were deemed a crime, but just 23 (3%) resulted in a person being charged. Thames Valley Police refused to provide a breakdown of the outcomes of reports.
By comparison, Home Office records show that 13% of all reported crimes in the UK between April 2015 and March 2016 resulted in a charge or summons being issued.
In the Home Office figures there was no statistical breakdown of honour based violence, but of the crimes listed 'rape' had the lowest charge/ summons outcome rate (7.5%).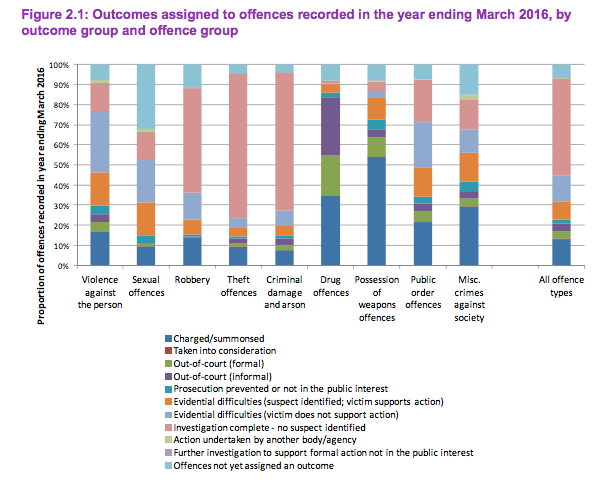 A National Police Chiefs' Council (NPCC) spokesman says the organisation focuses on "preventing and protecting potential victims", rather than arrests and prosecutions alone.
Greater Manchester Police says it takes all reports of honour based abuse "extremely seriously" and that officers work "tirelessly to tackle these abhorrent crimes", but the decision whether or not to prosecute rests with the CPS.
His accusations were echoed by charities working with victims of such violence who suggest there is a sense that the police and CPS "don't want to offend" communities. "Surely the main priority should be the safeguarding of a victim," Kaur says.
The CPS admits that its "understanding, response, and support to victims and witnesses" of honour based violence and forced marriage requires improvement. But it challenges the police statistics, saying the numbers did not show how many of these reported incidents were actually referred to the CPS for a charging decision.
Victims of honour based violence:



Surjit Athwal, 27. December 1998. Her mother-in law and her husband arranged for her to be killed after she said she wanted a divorce.
Tulay Goren, 15. January 1999. She was drugged, tortured and murdered by her father because of her relationship with an older man who he did not approve of.
Heshu Yones, 16. October 2002. Her father slit her throat after she started dating a man from outside her own culture.
Samaira Nazir, 25. April 2005. Stabbed to death by her brother, with the support of many of her family members, after she fell in love with her Afhgan boyfriend
Banaz Mahmod, 19. January 2006. Banaz's father and uncle arranged for her to be raped and murdered after she fell in love with someone of her own choosing.
While the CPS says that its own data shows that in 2015-16 the volumes of forced marriage referrals, cases charged and prosecuted were the highest volumes ever recorded, experts are pessimistic about the agency's self-proclaimed success rate.
Professor Hester says the CPS's figures do not reflect the "drop out" rate which occurs from the moment an alleged crime is reported to when the police and CPS get involved.
"(The statistics aren't) actually showing what is happening from report through to conviction. That's why I argue there has been a decrease from reports to conviction rates, if you look at it all the way through," Professor Hester says.
Yet nearly 12 months after the report was published, there are still concerns that forces are not doing enough to tackle the problem.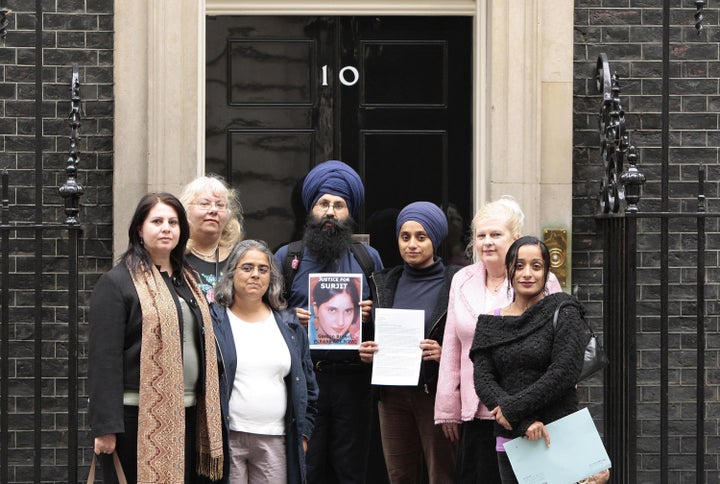 Professor Hester was the principle investigator of a research project undertaken for HMIC regarding victims' experiences with police when reporting honour based crime.
She tells HuffPost UK that there is a much lower charge rate for honour based crimes because victims fear what will happen to them in the community.
"If the victims are not clear that they really will be safe… then why should they go through with it? They have got to have that safety banner," the academic says.
"What we found was that... the first time they (the victims) contacted the police wasn't really that bad but after that it really goes downhill, you don't end up with them staying in the system."
"Shame is used as a way to silence victims and survivors."
Organisations working with victims of such abuse say that survivors are often too scared and ashamed to report their cases to the authorities.
"And shame is used as a way to silence victims and survivors and its very powerful.
"You are told throughout your life that you shouldn't complain, that you shouldn't go to the police and to do so is dangerous - that is seen as betrayal. That message stays with them."
The figures reveal the number of incidents of honour based violence being reported to police has also steadily increased year-on-year since 2013.
While not all police forces provided a breakdown of their reports, those that did showed there had been a 29% rise in reports of honour violence between 2013 and 2014 and a 25% rise in reports to police between 2014 and 2015.
Focus Turns To Policing Of 'Honour' Crime
Police forces have faced growing scrutiny in recent years over how they deal with reports of honour based violence.
The HMIC investigation into how police respond to honour based violence, forced marriage and female genital mutilation, found that well-trained officers capable of identifying victims were spread thinly across England and Wales. While Staffordshire, Thames Valley and Dyfed Powys forces were found not to have passed any key tests for honour violence preparedness.
It has been nearly one year since the report was published, but campaigners say recommendations put forward by the inspectorate have not been implemented by the Home Office and policing bodies, leaving victims at risk.
The Home Office tells HuffPost UK it is working with the police and CPS to address the findings of the HMIC report, but admits "there is still more to do".
"That is the biggest barrier, for the victim not to be believed and to be shut down."
"Even when victims do lodge a complaint with the police, there is scepticism that their testimony will be taken seriously," Browne says.
The capabilities of the police and their willingness to confront honour based violent crimes have been questioned repeatedly in the past.
'Lack Of Understanding And Insensitivity'
Banaz Mahmod, from London, was 19 years old when her father and uncle arranged for her to be raped and murdered after she fell in love with someone of her own choosing.
An IPCC investigation following her death in 2006 found that the Met and West Midlands Police "let down" the teenager, who went to the police five times over fears for her safety.
Nicola Williams, IPCC Commissioner, said at the time: "There were delays in investigations, poor supervision, a lack of understanding and insensitivity."
Diana Nammi, founder and executive director of IKWRO, said that Banaz could still be alive today if police believed her when she asked them for help.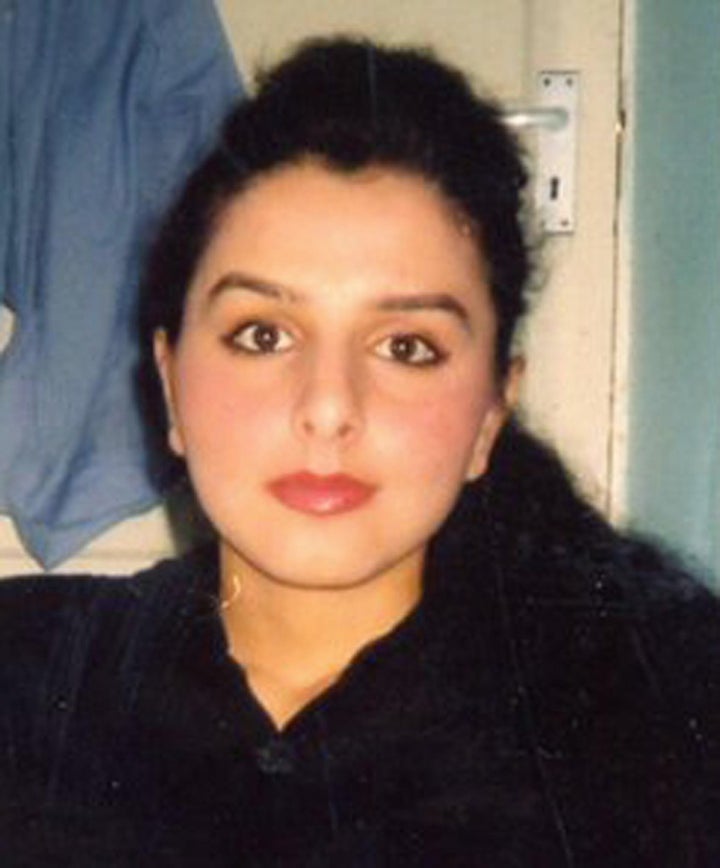 Organisations working with victims of honour based abuse say the first thing they tell callers to their helpline is that they believe them.
"That is the biggest barrier, for the victim not to be believed and to be shut down," Kaur from Karma Nirvana says.
The current situation victims face when calling their local police station has been described as a "postcode lottery", with a lot of trust placed in that first responder.
Campaigners have found that police forces who undertake training to identify and deal with honour based abuse have seen an increase in the number of cases being referred.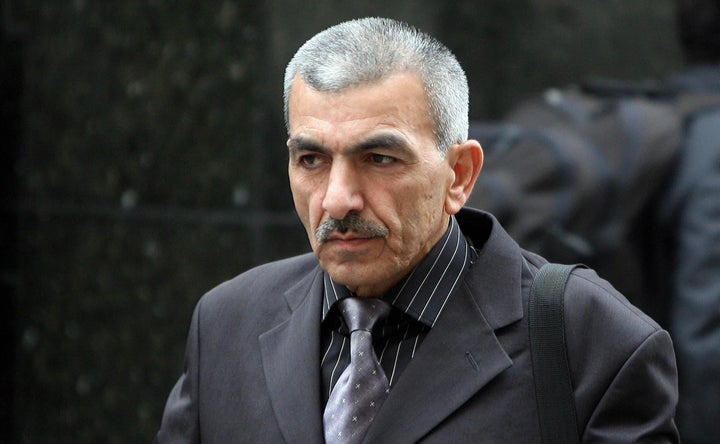 The criminalisation of forced marriage in 2014 has helped police to recognise and enforce the law regarding honour based violence, campaigners say. Kaur says the legislation spells out in "black and white" that forced marriage is against the law. Up until then, many saw it as a cultural or family matter.
But these attitudes still persist.
Kaur believes that police and other local authority bodies can sometimes be hesitant to pursue an accusation of honour based violence because they do not want to offend other cultures or people's sensibilities.
"If you look at the Rotherham abuse and the scandal there it was exactly that. When we are seeing this within communities, there is a sense of 'we don't want to offend'," Kaur says.
The very nature of honour based violence means that the victim is usually being targeted by their family or the community.
"With honour based violence the danger, the risk is lifelong. The impacts are also lifelong," Browne says, adding that victims of such abuse do not have the support of their family, which makes pursuing a case even more of a challenge.
On the whole, campaigners believe that there has been progress in how honour based crimes are tackled, but they say progress has been inconsistent in the ten years since Banaz died.
As to the reason why there has been an increase in honour based violence reports, Browne says it is "impossible to know", but increased police training and recording of crimes may have something to do with it.
"With honour based violence the danger, the risk is lifelong. The impacts are also lifelong."
Of the 190 incidents of honour based abuse reported to Leicestershire Police, 156 (82%) were left "unresolved". Just 10 resulted in a person being charged.
Leicestershire Police says that not all honour based violence cases end with a criminal prosecution "but every report is looked at and safeguarding measures put in place".
"Our primary concern in these cases is the victim's welfare and we work closely with them to ensure they receive the advice and support they need," the force adds. "Criminal prosecutions are not always the best way of safeguarding the victim. There are numerous measures we can put in place which do not involve criminal proceedings, such as civil protection orders and support services."
Both Greater Manchester Police and Leicestershire Police say they work closely with organisations such as Karma Nirvana to develop their understanding of honour based abuse.
A Home Office spokesperson tells the HuffPost UK that "a range of action" has been taken to "provide support and protection for survivors and potential victims, including significantly strengthening the law in relation to the specific offences of FGM and forced marriage".
"But there is still more to do - we are working to ensure the police have the tools they need to tackle these brutal practices and raise awareness with their local communities. We will set out our next steps in due course," the Home Office says.
Addressing concerns raised about the number of charges there have been in some areas, a CPS spokesperson says: "These crimes are among the most complex referred to the CPS by police and, as recent statistics show, all agencies involved have major challenges to overcome.
"We recognise that it can be very difficult for victims to come forward, report these crimes and maintain their support during a prosecution, due to the nature of the offences. Victims will often be reluctant to criminalise their families, and can feel isolated.
"The CPS recognises that honour based violence and forced marriage are fields in which we need to improve our understanding, response, and support to victims and witnesses. We have recently launched a new Honour Based Violence and Forced Marriage Action Plan, which outlines the comprehensive steps we are taking to improve our performance in this area."
The NPCC adds: "Arrests and prosecutions in isolation will not eradicate honour based violence and abuse, however we recognise that they can have a positive impact on victim trust and confidence.
"Our focus remains on preventing and protecting potential victims whilst building the strongest cases to refer to the Crown Prosecution Service.
"Honour based abuse is a difficult and complex crime type which we know is vastly underreported. Often the victim will feel unable to speak out about the abuse they are experiencing through fear of criminalising their parents or other family members."