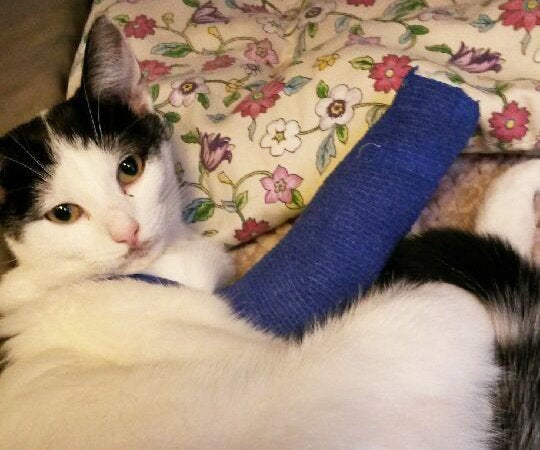 A frisky feline has been left with a broken leg after jumping from a 40ft (12.2m) balcony in a bid to get some sweet, sweet lovin.
Mischievous Molly was in season at the time, and her owner had gone to extreme lengths to stop her from going out and getting knocked up - but the efforts were no match for a horny kitty.
Sadly for her, she never got to have sex.
Mayhew Animal Welfare Manager Zoe Edwards told SWNS: "We suspect that Molly managed to break through the netting on her balcony because she was in season.
"When a female cat is in season they are restless and hormonal, and their instincts will make them do everything they can to find a male - which might have been what made Molly so desperate to break through."
Popular in the Community