If you're prone to catching forty winks on your tube ride home, this video might make you think twice about nodding off again.
In a video captured by Antony Lin a large rat can be seen scurrying up a sleeping commuter's coat, before perching on top of his head.
Lin captioned the 13-second post on Instagram: "3AM on the 7 train.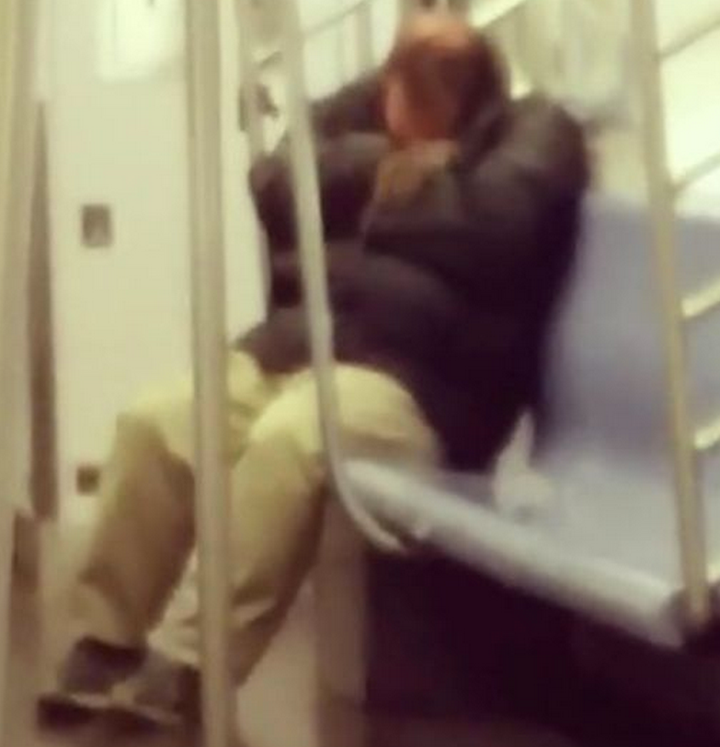 "MTA subways come equipped with cuddly rats."
Lin, 31, shot the video in the last car of the 7 train in New York as it pulled out of the 34th Street - Hudson Yards station about 3 am on Sunday.
He told NBC 4 New York: "I had my phone ready to film the rat since it was huge and the fact that it ended up inside the subway.
"So I see the rat crawl onto the guy and zoomed in."
Lin added that a couple on the train moved to another car when they saw the rodent.
Writing on his Instagram page, Lin told his followers that the man eventually woke up "screaming and ran into the next car fast as hell".
Some Instagram users thought Lin should have alerted the man to the rat, rather than filming the incident.
User el_brazofuerte wrote: "This is was (sic) wrong with people they love filming stupidity you shoulda woke the man up as soon as the rat started climbing on him what if the rat bit the poor man. Be a better human next time instead of filming scream at the guy to wake him up!"
Popular in the Community