The May Bank Holiday saw record temperatures – and six shootings around the country. Three people were killed in the attacks, and a 13-year-old boy who was injured in crossfire on a busy high street.
On Wednesday, in response to what it described as an "epidemic" of attacks sweeping the capital, the London Assembly announced it would be urgently investigating the trend, and confirmed that in 2018 so far a record 62 murders have been recorded by the Met Police – more than double the number from last year.
But why did the violence peak during the heatwave? And should we be braced for more?
Research suggests hot weather and violence attacks are closely linked. Lance Workman, psychologist at the University of South Wales, told HuffPost UK that when the outside temperature reaches between 27C and 32C, "you see an increase in violence crime and riots".
However, any hotter than 32C, and Workman said the likely of conflict trails off – "people are just too hot and bothered".
But it's not as simple as saying more sun leads to violence. It's a combination of factors – crowds, brain chemicals, societal injustice – which converge in hot weather to create the conditions for clashes. Police cuts, closing youth centres and community services, We unpack the factors: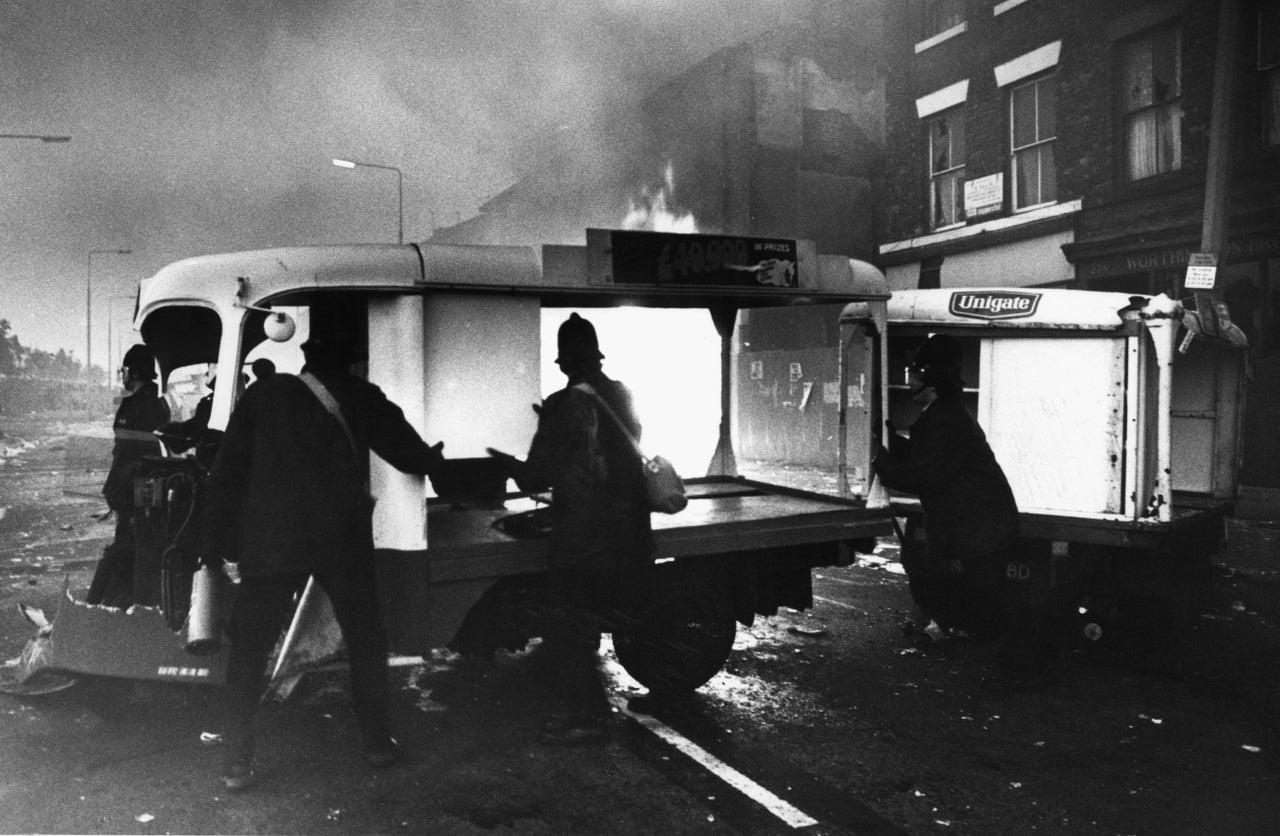 The Crowd Factor
As anyone who has tried to grab a spot of grass in a public park that isn't also occupied by a drunk person, a dog or some type of flying disc, when the sun comes out, Brits head outside. Usually to the same place. With a crate of beer under each arm.
Dr Chris Cocking, senior lecturer at the University of Brighton, said as everyone leaves their homes, "more people will be out on the streets interacting with each other than usual, and so this may mean that the proportionate chances of individual violent acts may be increased simply down to numbers."
According to Barry Loveday, a criminologist at the University of Portsmouth, this is reflected in police planning. "It is commonly accepted that just as plentiful rain is a cops best friend, long hot nights are a potential threat," he said. "Why? Well people stay out late and will also socialise – usually with the help of alcohol."
He said police usually "automatically increase visible police patrols on long hot evenings" to anticipate possible unrest as the potential for conflict rises.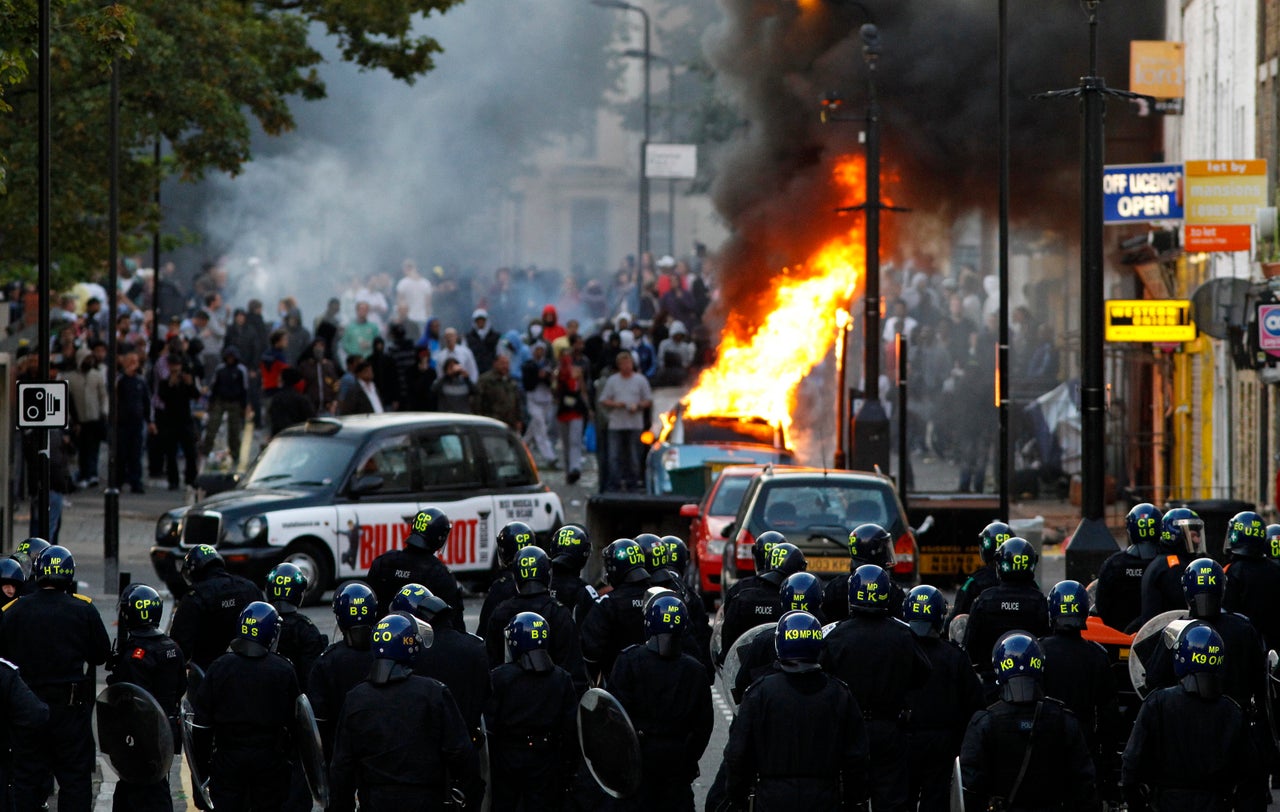 The Chemical Factor
There's also a biological element at work, independent of social-economic or cultural factors. Psychologist Lance Workman said: "We do know that when it's very sunny and you're out for a long time, the amount of serotonin rises very sharply."
For many people, serotonin "increases vigour", he explained. "A lot of people are lacking it, so they get a bit happier. But if you get too much serotonin it lowers the threshold for irritability."
Workman said there is evidence that a lot of heat and sunshine can lead to a lower threshold for irritability, and therefore aggression in general.
More Than Just Weather...
While the violence is London is shocking, it comes after a spate of similar incidents which did not occur during a heatwave.
Last month, when figures first emerged suggesting London was more dangerous than New York, none of the stabbings or shootings reported coincided with a spike in temperature.
Workman said he is cautious about making too strong a link between weather and violence. "It may be a piece of the equation but it's not the most important one currently in London."
And what about civil wars? Should we all be stocking up on tinned food and bottled water?
Dr Chris Cocking, senior lecturer at the University of Brighton, said: "You may find that more people are out on the streets when the weather is nice, but riots and revolutions still happen in cold weather – the Maidan protests in Ukraine that overthrew the regime were in sub-zero temperatures," he pointed out.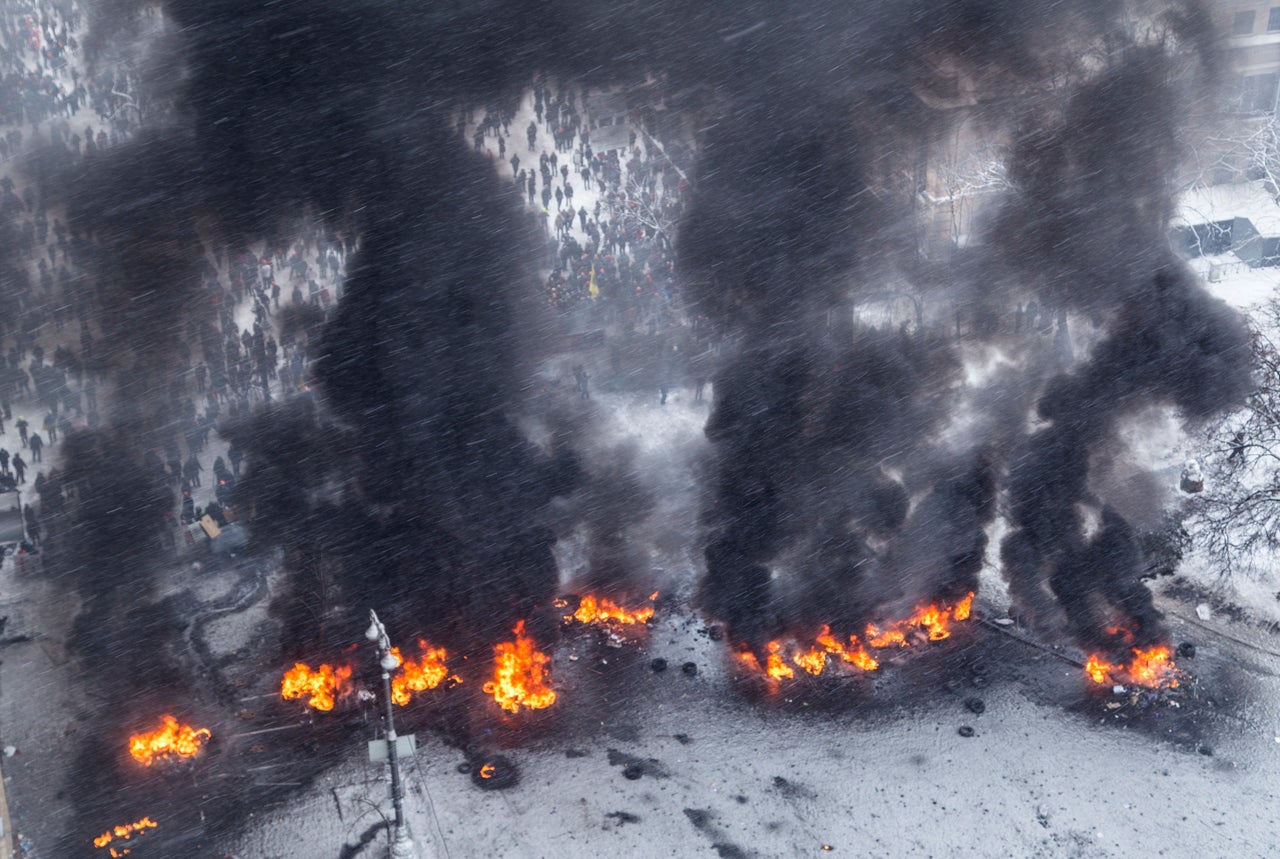 UPDATE: This piece has been corrected to reflect that the 13-year-old boy was injured in crossfire.