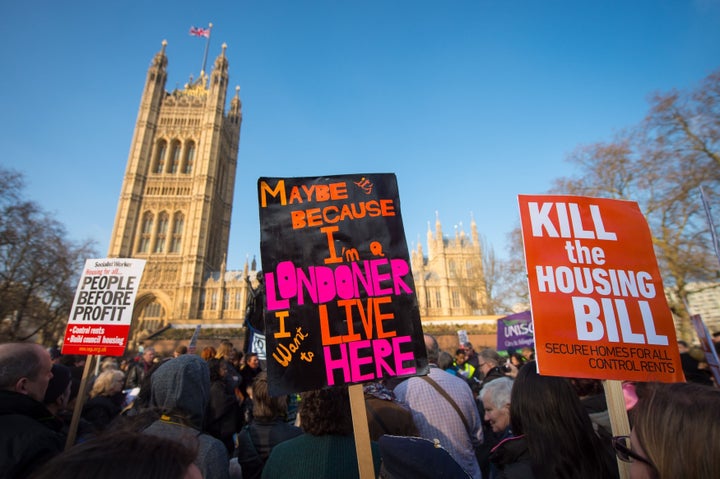 The Tory Government dismisses council housing as "sink estates" lived in by people who won't vote for them, Labour has said ahead of a major fight over housing reform.
John Healey, Labour's Shadow Housing Minister, criticised how the Government's "extreme and entirely unbalanced" housing legislation hands well-off buyers state subsidies while council tenants face rent rises and eviction threats.
From ending council houses for life to selling off expensive social housing to subsidise home-buyers, the Bill is the Government's answer to the housing crisis.
But its critics stretch beyond the "anti-Tory" Labour-Lib Dem majority in the Lords, with Conservative MPs, councils and peers all expressing their unease.
Speaking to The Huffington Post UK, Healey, a former housing minister, warns how the Bill is "deeply flawed" - and suggests its problems stem from the top.
The Wentworth and Dearne MP said: "I watch Cameron and Osborne very closely on housing. When council housing is raised, for Cameron it signifies sink estates. For Osborne, it means Labour voters."
The comments echo those of Iain Duncan Smith, who quit as Work and Pensions Secretary after saying the poor and disabled were being targeted for cuts "because they don't vote for us".
But Healey argues there are "flaws in the Bill beyond that".
The Labour MP points to the Starter Homes policy, which will allow 200,000 first-time buyers purchase new houses or flats at 20% discount to the market rate.
A "grain of a good idea", Stater Homes will lead to a "huge public subsidy" and "choke off other types of housing" and "still be out of reach for most people on ordinary incomes", he said.
The same goes for Help to Buy, state-backed mortgages of up to 95%, which is "targeted at people who arguably need the help least to get in the housing market", Healey adds.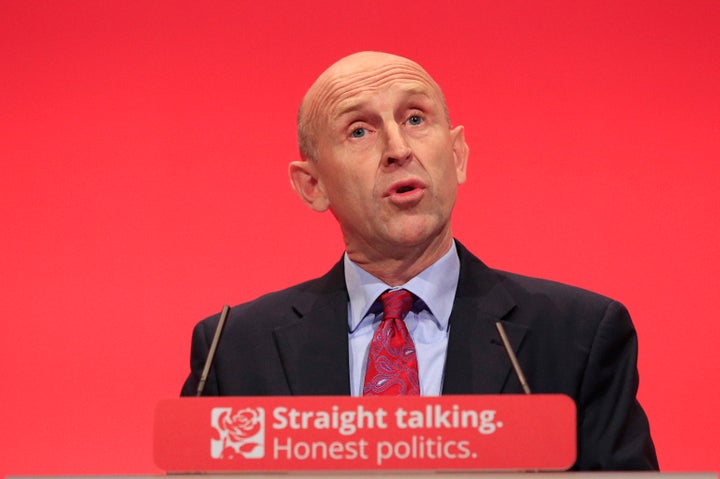 The contradictions in the Bill are most pronounced over "pay to stay", or a "tenants tax", which will see council house rents hiked when households collectively earn more than £30,000. The biggest defeat in the Lords was making the policy voluntary for councils, though ministers made clear they want it to be mandatory.
"This is an exemplar of the many extreme measures in the Bill," Healy says. "It says high earners are people on £30,000.
"At one and the same time, you've got their publicly subsidised Help to Buy scheme helping some very high earners.
"In fact, of the 70,000 people helped over the last three years, a couple of thousand have been more than £100,000.
"You've got a distortion and deep unfairness when you out them alongside each other."
The other most contentious policy in the Bill is ending life-long council house tenancies, which was introduced by the Conservatives three decades ago. Labour wants to ensure they last at least 10 years for everyone.
Healey said: "We were in the extraordinary position of defending a reform that Margaret Thatcher brought in in the 1980s. That's a measure of how extreme some policies from ministers are.
"We want people to feel they have a home that is theirs, and is secure. People can put down roots and contribute to the neighbourhood. You can't do that if you're on the move or fearing you'e going to be moved on."
Despite the Lords picking apart the legislation, the defeats could be reversed by the Government in the Commons.
What's more, the Housing and Planning Bill will be the first to go through Parliament under 'English Votes for English Laws', which means MPs in Scotland will not vote as the legislation does not hold north of the border.
In effect, it boosts the Government's majority from 18 to around 100.
Nonetheless, Healey says it is clear there is discontent among Tories over many aspects of the Bill, from taking power away from local authorities and handing it to Whitehall to undermining rural affordable housing in rural areas.
He said: "Confidence that Conservative ministers are making the right calls on housing is draining away.
"The longer this Bill has gone on, the more people have looked at it and the less they have liked it."
"When council housing is raised, for Cameron it signifies sink estates. For Osborne, it means Labour voters."
The Bill has been "cobbled together" off the back of a manifesto that was "cobbled together for a strong political message", argues Healey.
"It was not to meet the housing crisis in this country," he said.
Healey points to housing charity Shelter's claim 180,000 affordable rented homes will be lost over the next five years, at a time when "they've never been needed more".
He adds: "And all the obligations on developers in the future will be on building Starter Homes, not affordable homes to rent or buy as they have in the past."
Labour has commissioned a housing review, led by house-builder Taylor Wimpey's chief executive Pete Redfern, and Healey points to research suggesting 100,000 new council houses could be built with the savings generated from housing benefit.
But the party's full response to the housing crisis will take longer. Healey is convinced the Conservatives don't have the answer, however.
He said: "It's the Ronald Reagan test. Reagan said do you feel better off than you did four years ago? 2020, do people feel the housing pressures they face are easier now then after ten years of the Conservative government? This Bill doesn't hold out much hope this will happen."
Related
Before You Go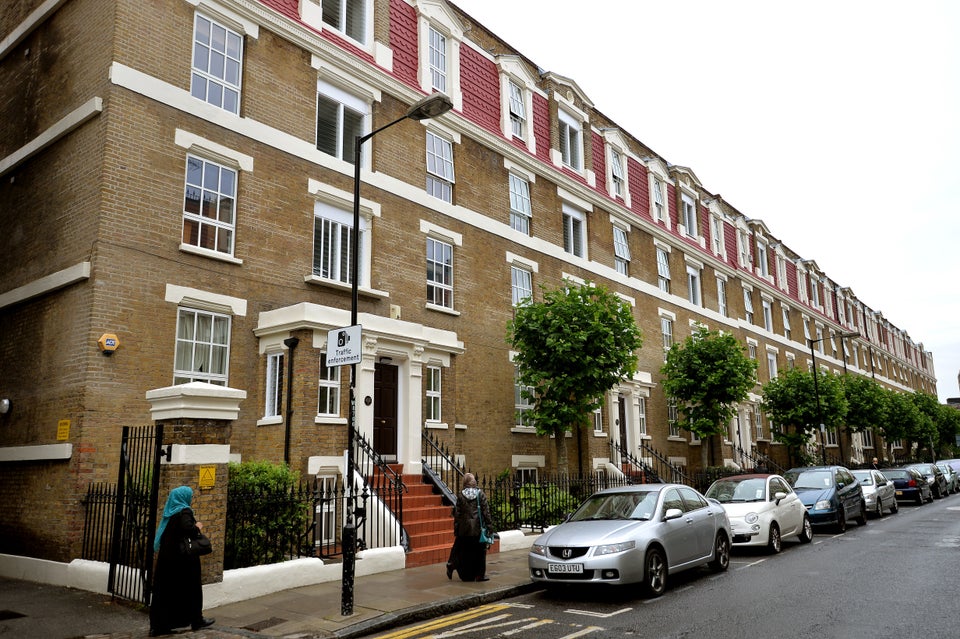 21 Times The Housing Bill Has Been Re-drawn