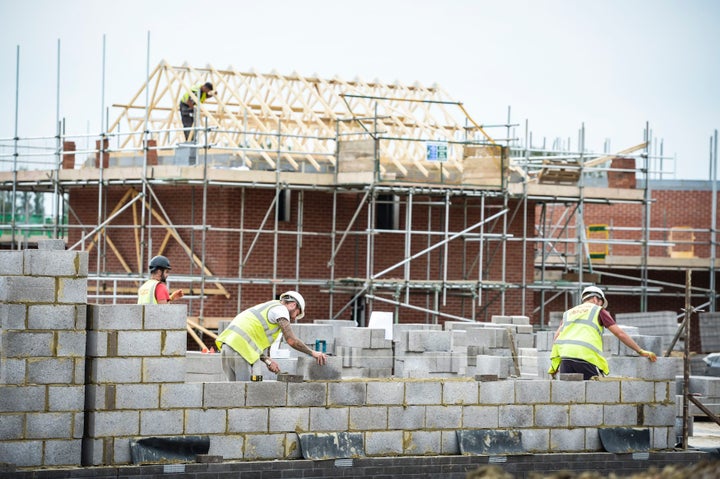 Labour today warned the Government "to get a grip" of the housing crisis after figures showed the rate of home building is running at half of what's required.
A Government report today revealed that building work started on 36,400 homes in the three months to June, but this is way below the level experts say is needed to tackle the housing crisis.
The Town and Country Planning Association estimates that more than 61,000 homes need to be built ever three months to meet demand.
Labour's Deputy Leader Tom Watson claimed today's figures show the Government is not doing enough to solve the housing crisis.
He said: "While the slight increase in housing starts and completions is welcome, the number of homes actually built over the past year is just half that required to meet demand.
"Rather than reaching their target of building a million homes by 2020, this Tory Government is presiding over the lowest levels of peacetime housebuilding since the 1920s.
"Just yesterday, Shelter warned that England could be building houses at a slower rate in 2020 than before the 2008 financial crash.
"The Tories need to get a grip of the housing crisis which is keeping young people living with their parents for longer, preventing security for low and middle-income earners and contributing to the scourge of homelessness."
While house building has seen a six per cent increase compared to a year ago, it is still significantly lower than its March 2007 peak – when almost 50,000 homes were built.
More than 144,280 homes were started in the year to June 2016, just over half of the estimated 250,000 needed.
Areas of the country which have seen the highest levels of new constructions include Cambridge, Northamptonshire and Leicestershire.
Cllr Martin Tett, housing spokesman at the Local Government Association, called for "bold new action" form the Government and "a renaissance in house building by councils".
He said: "The private sector clearly has an important role to play but these figures only serve to confirm that they cannot build the homes we need on its own, and will likely be further restricted by uncertainties in the months and years ahead.
"Councils want to get on with the job of building the new homes that people in their areas desperately need.
"If we are to stand any chance of solving our housing crisis, councils must be able to replace sold homes and reinvest in building more of the genuine affordable homes our communities desperately need now more than ever."
Communities Secretary Sajid Javid said: "We've got the country building again with more new homes started and built than this time last year.
"This is real progress but there is much more to do. That's why we are going further and increasing our investment in house building to ensure many more people can benefit."