Women are constantly told their biological clocks are ticking, and if you believe tabloid headlines (or your desperate-to-be-a-grandparent mother), we're often encouraged to "get on with it" before we're 35 if we want kids.
But Meghan Markle has recently announced she is pregnant at the age of 37, suggesting she and Prince Harry didn't have too much trouble conceiving (the baby is due in spring, roughly a year on from their May wedding).
So are women subject to scaremongering around fertility, or did the Duke and Duchess of Sussex just get lucky?
"We hear constant warnings that a woman's fertility falls of a cliff once she reaches her 35th birthday, but this is simply not true," she tells HuffPost UK. "The best evidence suggests that, if having sex twice a week, 82 per cent of women aged 35-39 will conceive within one year of trying. While women in their late thirties might have to try harder to conceive, they stand a high chance of falling pregnant relatively swiftly."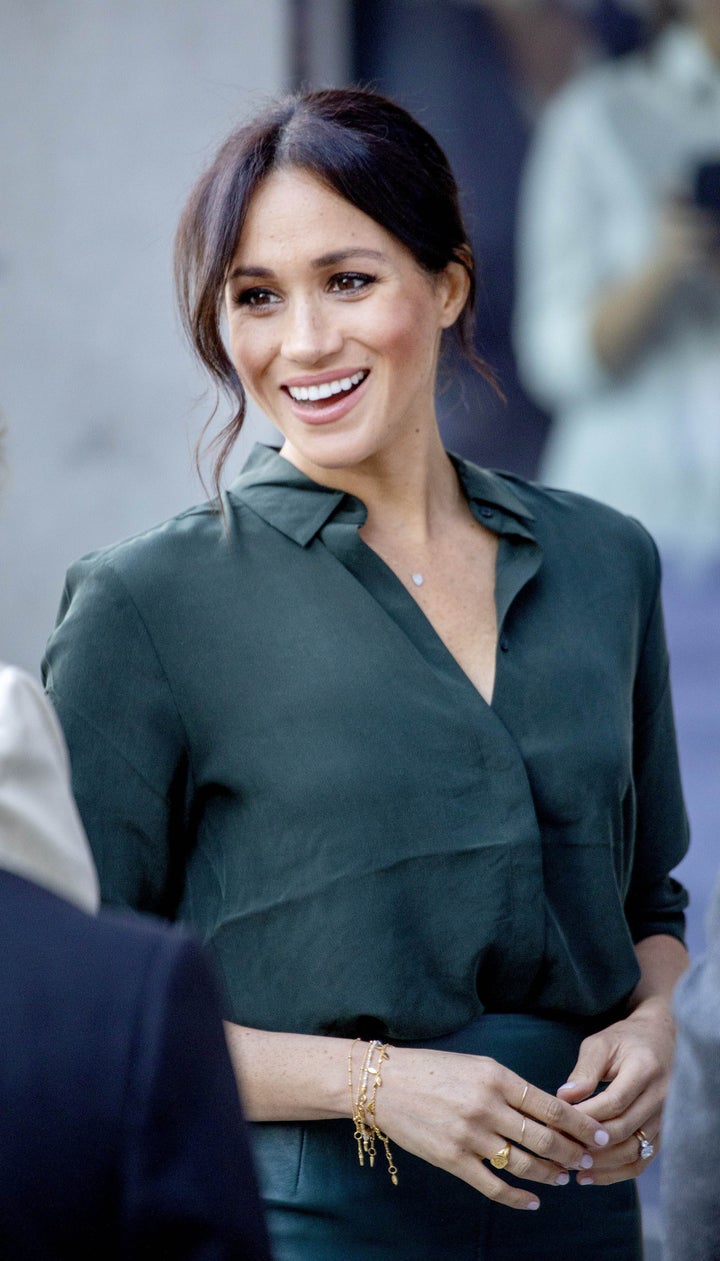 Professor Geeta Nargund, founder of specialist fertility clinic Create Fertility, says women wanting children do need to be aware of the impacts of ageing, but echoes that this shouldn't cause panic.
"Fertility rates decline with age. Women under 30 have a higher chance of conceiving per cycle," she tells HuffPost UK. "Fertility rates decline sharply after the age of 35; however women in their mid to late thirties conceive naturally if they are ovulating regularly, have no known cause of sub-fertility and have maintained a healthy lifestyle when there is no male factor problem. Men's age also has an impact on their fertility."
If women have not conceived after trying regularly for 12 months, they should see their GP, she adds.
O'Brien says the frequency of intercourse can have a big impact on a couple's chances of conceiving. In a 2004 study, 82 per cent of women aged 35-39 having sex twice a week conceived, but this fell to 71 per cent for women in this age group having sex once per week, she says.
Prof. Nargund adds that couples can improve their chances of conceiving by addressing their lifestyles and medical history, then seeking advice.
"Women need to optimise their body weight... they should stop smoking and reduce alcohol intake and stress levels," she explains. "It is important to have a 'fertility MOT' if they have irregular cycles, are overweight or underweight, have a history of an under-active thyroid or other medical problems including previous STDs. They should check that their medication is safe if they are taking medication when trying to conceive."
She also advises women with a family history of early menopause should get their egg reserve checked and seek support from their GP early. "Couples should get the sperm checked at the same time," she adds.
Women are frequently told the risks of complications in pregnancy increase after the age of 35, but Prof. Nargund and O'Brien also suggest this increase is sometimes exaggerated.
"The risk of chromosome abnormality in eggs increases with age. Women are offered a simple blood test at 10 weeks of pregnancy to screen for Down's syndrome in the baby," Prof. Nargund says. "If the woman is fit and healthy, there is no other age related risks."
O'Brien adds: "Older mothers are more likely to give birth via caesarean section, but this shouldn't be problematised. More women are having children in their late thirties, and the vast majority have healthy pregnancies, births and babies.
"We hope that this high profile pregnancy can counter some of the harmful myths about fertility and age."