You're reading How I Cope, a series sharing self-care tips as we all adjust to the coronavirus pandemic.
This is the time of year I should be stocking up on snacks and drinks, putting together some class of scorecards and inviting all of my like-minded friends over for a night of organised fun. Yes, this weekend was supposed to be the grand finale of Eurovision 2020.
Of course, due to the coronavirus pandemic, this year's Song Contest has been cancelled, which is more than a little ironic, given the Eurovision ethos of unity and the power of togetherness would provide some much needed relief from the harsh reality we're all living through right now.
Fortunately followers of the event, including myself, have found a way to get their fix of the joy, silliness and – on occasion – decent mix provided by the Eurovision Song Contest every weekend.
It's a simple enough idea, with fans around the world tuning in to watch a past live final (announced 15 minutes before it debuts on YouTube) at the same time every Saturday night, and tweeting along with the whole thing using the official hashtag #EurovisionAgain, to bring that sense of community and togetherness that Eurovision does so well.
There's even an online vote afterwards, so die-hard fans can do their bit to make sure their unsung Eurovision heroes finally get the attention they deserve – even if it is a full 20 years later in some cases.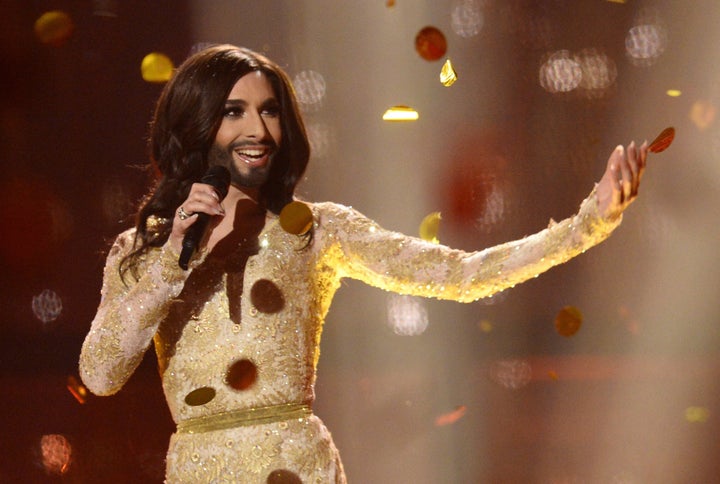 By the end of the first stream, the official Eurovision Again page had 500 followers on Twitter, a number which had more than doubled by its second week. Almost two months later, and more than 9,000 people are following the account, with each stream racking up thousands of views on YouTube (many of whom are catching up later in the week, rather than tuning in live every Saturday night). #EurovisionAgain has even becoming the top UK trending topic on more than one occasion, above mainstream shows like Britain's Got Talent.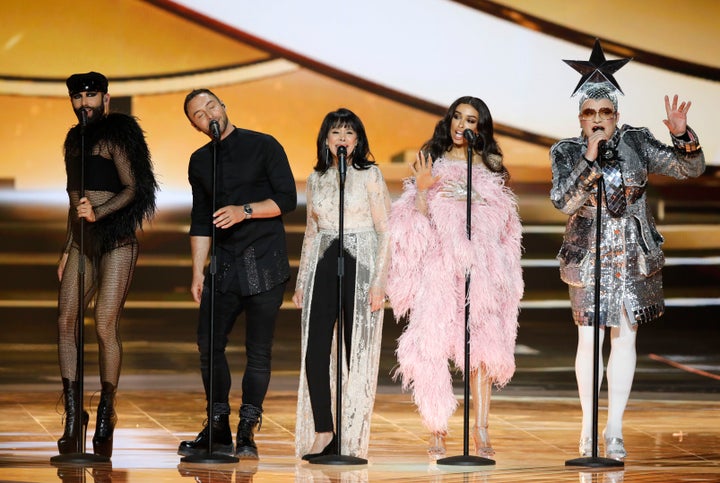 The European Broadcasting Union – who help put the event together each year – have even given it their stamp of approval, helping negotiate with various global broadcasters each year to get a new contest online every Saturday night.
Admittedly, I went into my first week a little tentatively, not sure exactly how much fun there was to be had in watching a Eurovision final on a random Saturday night – particularly one that took place the best part of a decade ago.
That said, a few songs in (and, I'll concede, a few home-made margaritas), and I was hooked, and loving reading everyone else's takes on Twitter. By the time the moment came to vote, I couldn't grab my phone fast enough, and even found myself gripped as the actual Eurovision vote played out on screen, even though I already knew full well who was going to win.
In the end, it was the perfect three-hour escapism during those early days of lockdown, and looking through my Twitter timeline that night, I clearly wasn't the only one who felt that way:
Eurovision can get a bit of a rough ride, particularly here in the UK, and is often dismissed as something a bit naff and cheesy. But what many might not realise is that it was actually set up for a very specific purpose, in an attempt to try and bring Europe back together after the devastation of World War II.
More than 60 years later, people still turn to Eurovision for those same reasons, putting their cynicism aside and forgetting the conflicts and tribulations that we're constantly bombarded with in the real world – for a few hours at least.
It's fitting, then, that even at a time of true global turmoil – that has even caused the event itself to be cancelled for the first time in its history – that Eurovision is still able to bring comfort to people who need it.