You're reading How I Cope, a series sharing self-care tips as we all adjust to the coronavirus pandemic.
It started with Dua Lipa's album release on March 27 – the Friday of our first week in lockdown. Filled with hit after quarantine hit, when Future Nostalgia (even the title seemed prescient) landed, it was like Dua just knew.
"I should have stayed – at – home," she sings on current single, Break My Heart. "'Cause I was doing better alone." And of course, we are staying at home, with the Instagram stickers to prove it. But how to wile away the weeks, especially if – like me – you're as home alone as Kevin McCallister at Christmas?
Music has been my lifeline. And not just Dua Lipa. I'm usually a talk radio obsessive, but for six weeks now I've been switching between BBC Radios 1 and 6 (with particular props to Phil Taggart, Mary Anne Hobbs and the Great British Singalong) and Spotify, where I'm busy making playlist after playlist.
Initially, I planned to read my way through isolation, but I've struggled to focus on books. No such issue with playlisting, it seems. It takes me right back to my teenage headspace of compiling C90 cassettes – only without having to wrestle the double tape deck and triple CD tray of my clunky Aiwa hifi.
Spotify makes things so much easier – and then again harder. You have access to all the music you could possibly want. Equally, you have access to more music than you could possibly need. Setting limits is essential.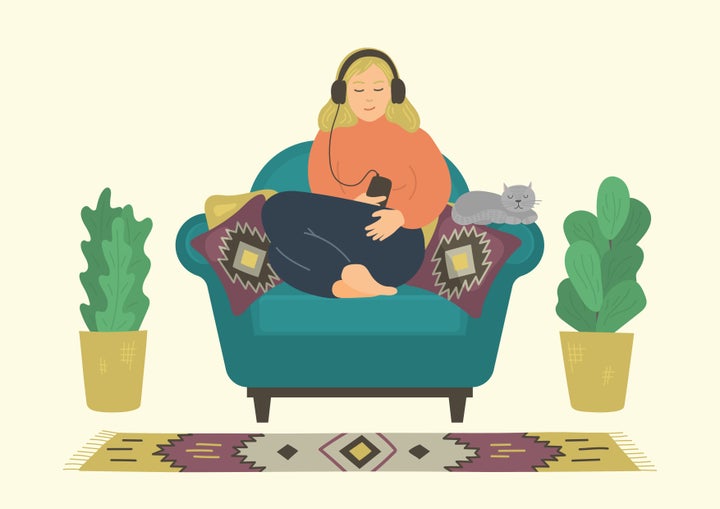 I have a theme each week – songs about light, for example, or ones that feature France or the French – and pick 12 tracks that speak to this theme in title, lyrics or essence. Like most internet wormholes, it's a mix of search and browse, a careful balancing of the old and new and unexpected.
It's like a bad day that never ends,
I feel the chaos around me,
A thing I don't try to deny.
I'd better learn to accept that
There are things in my life that I can't control.
What I can control are my playlists. My goodness, but cutting each one down to 12 tracks is a tricky and joyous process. Topping and tailing and ordering and editing. It takes time and focus, but it's so satisfying, as is the notion that I'll have these snapshots of quarantine long after lockdown lifts.
And then there's the person I'm making them for – someone I can't be with right now, but wish I could. We're setting each other these themes, you see. And our Saturday night listening party is the highlight of my week.