The entire UK may be in lockdown, but living alone during this outbreak can feel like an acute form of isolation – whether you're single or separated from a partner due to circumstance.
Still, the only way we're going to get through the next few weeks – or months – is to find ways to accept and embrace the new normal.
Francesca Specter, founder of the Alonement podcast, believes it's possible to reshape your attitude towards living solo during the crisis by focusing on the positives. "I've really relished my freedom right now, and constantly remind myself how lucky I am," she tells HuffPost UK.
"It would be so much worse, for instance, isolating with a partner in a situation where the relationship had been breaking down beforehand. This way, I'm the master of my own environment and don't have anyone else's emotions dragging me down."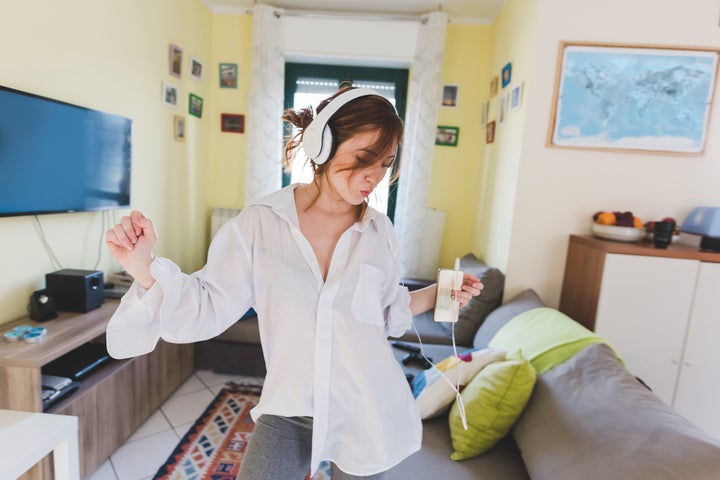 The 28-year-old, from Camden, London, says exercising every day has given her a much-needed boost of endorphins, while writing a diary each night has helped her process emotions.
We asked other solo dwellers what they're doing to stay upbeat, and ideas ranged from gardening and cooking to – a personal favourite – "naming and assigning back stories to all the dogs who have walked past the window".
Here are five other ways people are passing the time and staying positive.
Having dress-up days
Beth Reekles, 24, based in Solihull, decided not to move back in with her parents before the lockdown, telling HuffPost UK: "I know I'm happier and more productive in my own space, where I can follow my own routine."
To keep positive, she gets dressed up and does her makeup twice a week. "I always feel more put-together and better about myself when I'm wearing a cute outfit and take the time to do my makeup," she says. "That's a 20-minute part of my morning I really enjoy."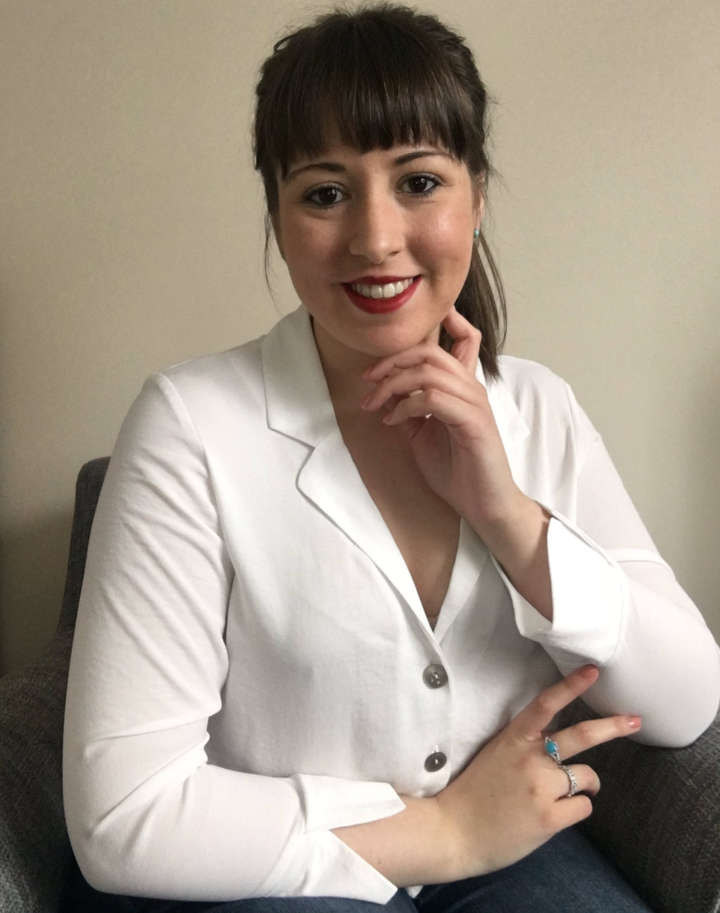 "Getting dressed up at home helps me feel like I'm standing a bit taller, something I've found ultimately helps me feel happier and ready to tackle the day – even if that only involves my Disney+ watchlist," she adds.
When she's not on one of her "dress-up" days, Beth kicks back in leggings and a t-shirt, but says even then, she makes the effort to change into a different comfy outfit at the end of the working day to help her leave "work mode".
Signing up to volunteer
Olly Glover, 35, based in Balham, south west London, says in the first week of social distancing, he was overwhelmed by the magnitude of what was happening and spent too much time looking at the cases and fatality figures.
But by talking with friends on the phone and doing volunteering, he's been able to focus less on the news – and feels much brighter for it.
He was already a volunteer befriending people living with motor neurone disease and has continued to do that remotely. He's also signed up to become a local street volunteer and says it's boosted his own wellbeing by giving him a sense of usefulness.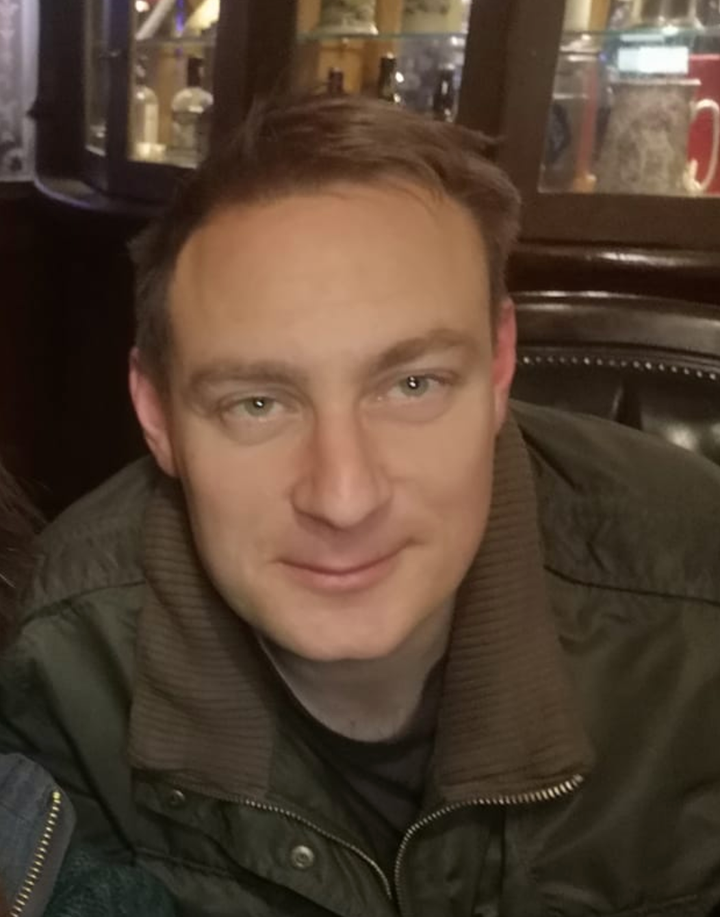 "I felt desperate to do something helpful in these very difficult times," says Olly, who has been busy posting slips through people's doors, so they know who to contact if they require help.
Through the local scheme, he's already helped an elderly woman who "seemed very confused and alone". The woman was having difficulty accessing and affording food.
"I got in contact with the local council and they were able to put me in contact with her social worker," he says. "She has a support package in place and the social worker was going to make sure all her carer visits were up to date."
Being silly once a day
Life feels very serious right now – and for good reason. But teacher Stephanie Harrison realised some occasional silliness can lighten the load. The 29-year-old from Wrexham, north Wales, enjoys a 15-minute "dance party" with her cat, Watson Lucius Harrison, each day.
"I told Alexa to put one random alarm on everyday for the next two weeks between 10am and 10pm every day," she explains. "When the alarm goes off, I get up and dance to the first song YouTube gives me. The only time it was weird was when I was mid-video call meeting. I still did it, though!"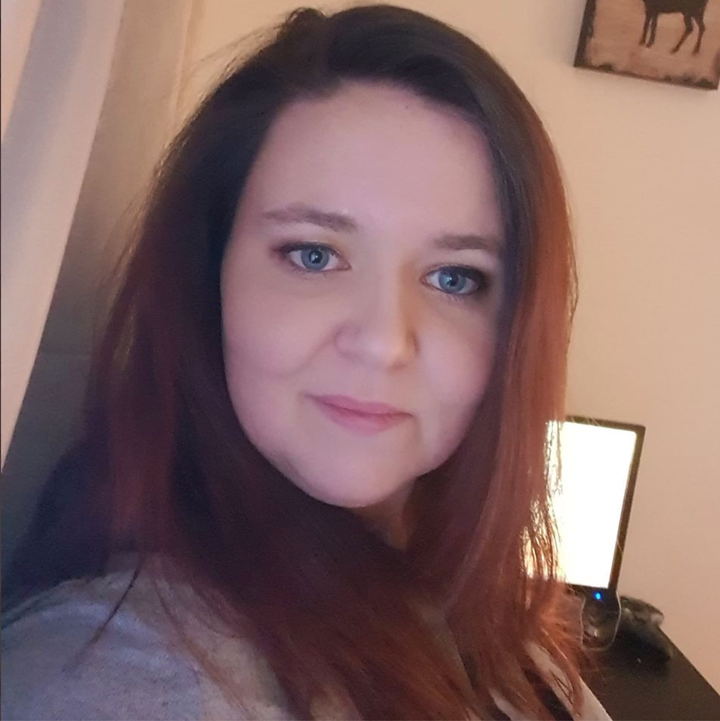 Living alone during the crisis made Stephanie feel anxious at first, but her new habit – coupled with regular FaceTime and Skype calls – has boosted her mood. Watson Lucius Harrison, however, appears to be "unsure" about her being at home all day.
"I feel like he's angry he's not getting his own time," she jokes, "which is insane that I think this, but he doesn't half stare at me. He joins in the dance, though – and by that I mean I hold him and make him. He loves it."
Learning something new
Dennis Relojo-Howell, 37, from east London, is using his solo lockdown as an opportunity to brush up on his language skills – something he's been meaning to do for a long time.
"I had Spanish lessons more than 15 years ago but never really had a good grasp of the language," he says. "Now I have more time, I thought it'd be great to brush up on my Spanish after more than a decade. It's still far from conversational, though!"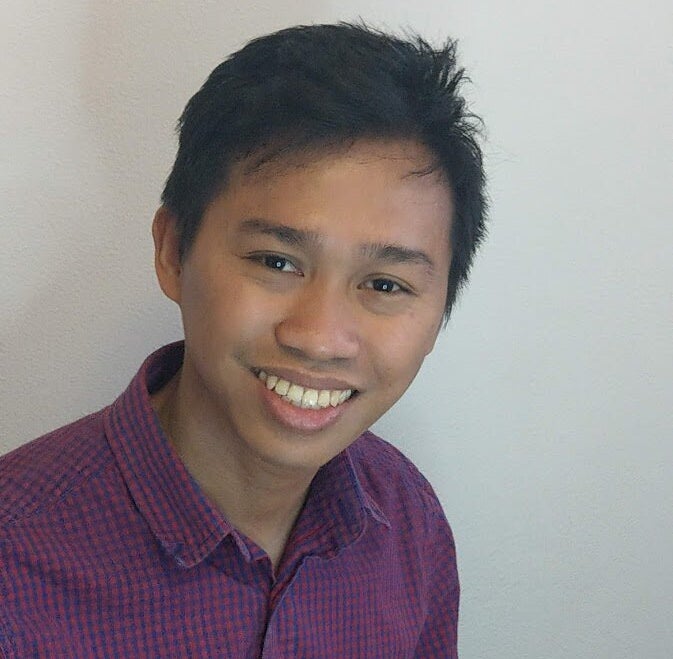 Dennis has used YouTube to develop his skills and says although he's missing face-to-face interaction, the lessons are making sure he's never short of entertainment.
"Focusing on learning Spanish serves as reminder to myself that good times are about to come – and that I'm off to holiday in Spain, as soon as this crisis is over," he says.
Working on self-care
Emilia Redbond, 28, doesn't usually live alone in her south west London home, but her housemate was away when the lockdown started, so hasn't returned. The "daunting realisation" that she'd be living solo made her feel apprehensive, so she tried something she's previously been sceptical about: meditation.
As an events producer, dealing with the dramatic change to her work has been difficult during this time. But her outlook has improved since starting the online guided meditation course, she says.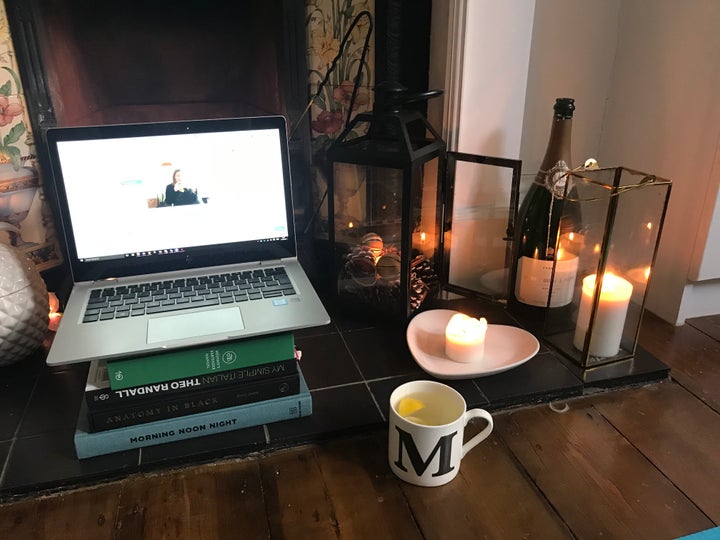 On the course, run by Pavlina Yogina, people gathered from London, Liverpool, Madrid, Italy and Prague to join her first session and "the sense of unity was amazing".
"I learnt to accept how I felt, how my body felt, and why thoughts were passing through my mind," she says. "It brought up memories I didn't even know were stored. It gave me a heightened sense of purpose in the morning and something I looked forward to for the next day ahead when I went to bed."