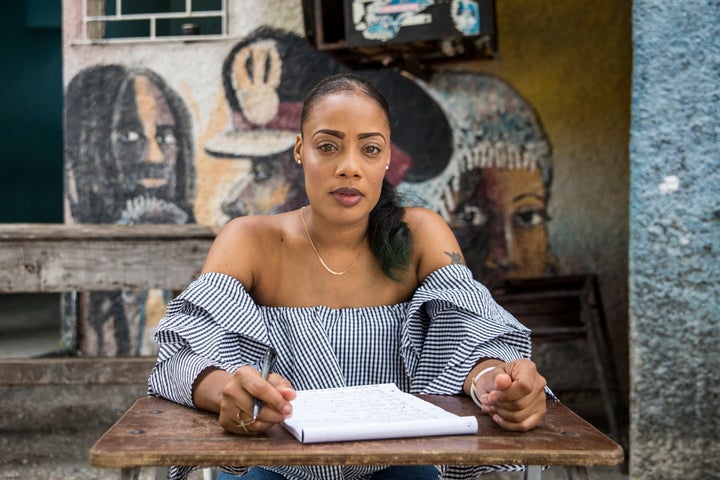 Over the past two months I've received more than 6,000 letters, tweets and emails from people across the UK who I've never spoken to or met before in my life.
Reading them has been overwhelming. Kindness from one stranger is wonderful. Kindness from tens of thousands of strangers – not just from the UK but from across the world - is almost unbelievable. It has been life changing.
These messages of support and solidarity have given me much needed strength to continue in my struggle for justice, a struggle that began exactly four years ago today on 20 January 2014.
That was the day that my brother, Nakiea, was shot dead by the Jamaican police in our hometown, Kingston.
Nakiea, then 29, was working in his restaurant when it happened. The police had been looking for an alleged crime suspect - a man with dreadlocks; a generic description that Nakiea fit. My brother was unarmed and yet they shot and stole him from us.
The pain that my family and I suffered forced me to fight for justice for my brother and for all victims of police brutality. I have become a broken sister who speaks out so that others won't forget.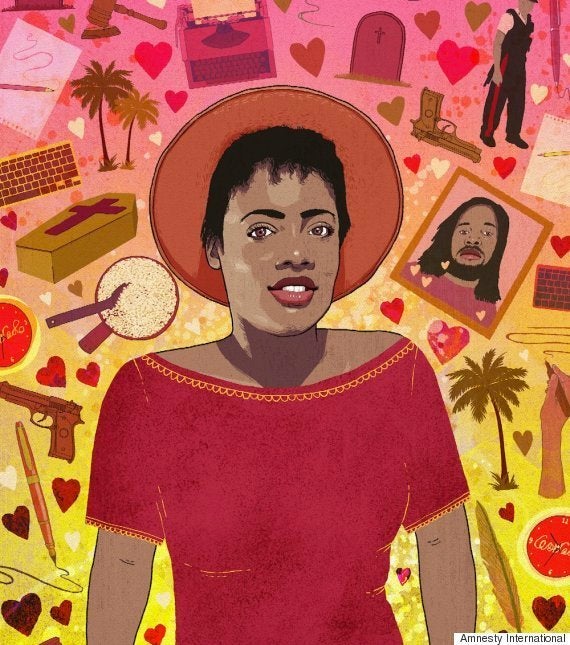 In this sense, I like to say activism chose me. I was set on a life-altering path to bring about the legislative and policy changes that will secure justice for all and end state violence and terrorism in Jamaica, so that future lives can be saved.
And despite relentless attempts by the Jamaican authorities to stop me succeeding in this, I am undeterred, and I refuse to give up.
I am undeterred because I was given the shoulder of giants to stand on. Amnesty International and its allies have provided me with a global platform to rewrite a history of wrong.
They supported me through the Write for Rights campaign, where every year millions of people write letters to support individuals suffering human rights violations or to show solidarity with those fighting to end the abuse.
During the last Write for Rights campaign, which took place in November and December last year, I was one of the people who received these messages of support.
And what I saw was a global display of solidarity.
Writing a letter to someone might seem like such a small and simple act of kindness. But its effect can be enormous.
The letters reminded me of the importance of my work, and showed my family and community that we are not alone – it has made our personal struggle for justice a global struggle.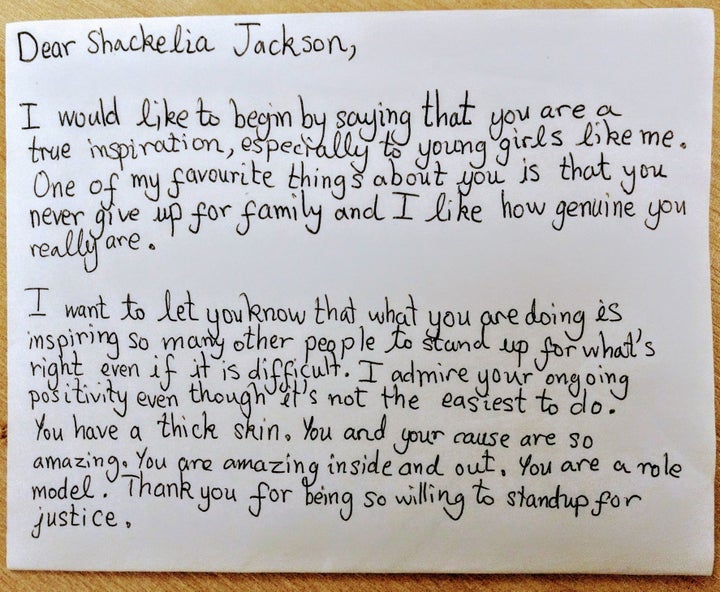 And the sheer volume of letters received will also show our government that people from around the world are watching them, and that they are waiting for justice to be served.
So a simple act of kindness - multiplied by thousands – really has been life changing for me and my community. It has brought us out of obscurity, namelessness and isolation. Kindness has helped disrupt the cycle of violence. Kindness has given us a home away from home.
For not only did I lose my brother on that day four years ago, I also lost the country of my birth.
But knowing I have a global family has remedied the exile I was forced into, and given me a safe space to grow and carry on.
Kindness reminded me that I was broken, not destroyed.
Today, marking the anniversary of my brother's death, I want to say to all those people around the world who helped me realise this and who sent me and my community messages of hope, support and encouragement: thank you, your kind words have played an important part in the campaign to end police brutality in Jamaica. Your kind words mean more than you know.
Everyone hates January. The post-Christmas comedown hits us hard, especially with 2017 being such a tough year. Kindness 31 is our antidote to that. Every day we'll share a good news story about someone (or a group of people) and their act of kindness or how they helped others. If you want to get involved, email ukblogteam@huffpost.com. Alternatively if you'd like to nominate someone to be featured, fill in this form.
Related