Some of your favourite breakfast cereals could be loaded with over 40 grams of sugar, a new survey has revealed.
The consumer group Which? has listed some of the worst offenders when it comes to the sweet stuff. It found that cereals, porridges and granolas can contain more than three-quarters of the recommended daily amount of free sugars in a portion.
It has called for 'traffic light' labelling – which shows the levels of fat, sugar and salt in green, amber, and red to be made mandatory to help consumers.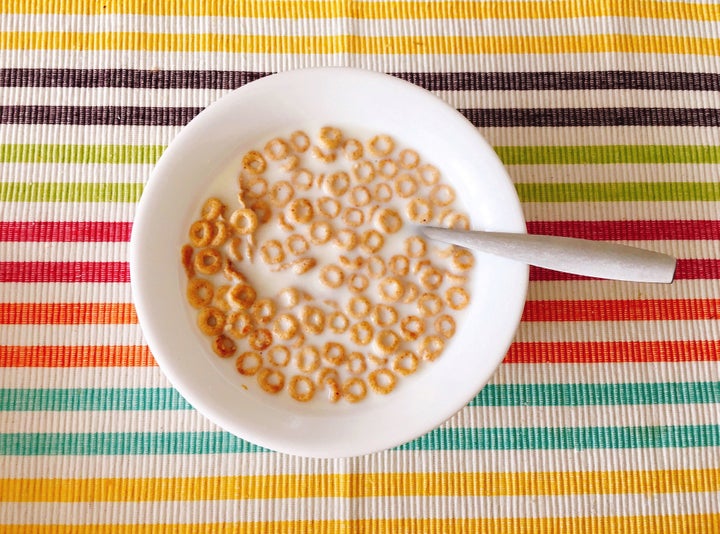 The study found that Kellogg's Frosties and Kellogg's Crunchy Nut Cornflakes contained the most sugar per 100g, with a whopping 37g and 35g each – around the same amount of sugar per 100g as Burton's Wagon Wheels.
Nestle Oats & More Almond Cereal contained 25g of sugar per 100g – more than two teaspoons of sugar per recommended 40g portion, while the list of ingredients contained six different forms of sugar including sugar, glucose syrup and honey.
Even some apparently healthy cereals were comparatively high in sugar, such as Kellogg's All-Bran which contained 18g of sugar per 100g – almost two teaspoons of sugar in a 40g serving.
The cereals lowest in sugar were Nestle Shredded Wheat, which contained no added sugar, and Weetabix Original which contained 4.4g sugar per 100g.
The consumer group said shoppers would be "far better served" if all manufacturers used the traffic light scheme.
Under current EU regulations, this form of labelling is only a voluntary requirement, so some manufacturers are not using it.
Which? is calling on the Government to use Brexit as an opportunity to introduce legislation that makes traffic light labelling mandatory as part of an approach aimed at boosting the nation's health and wellbeing.
Alex Neill, Which? managing director of home products and services, said: "It is clear that the current, non-standardised food labelling system is at best confusing and at worst misleading. Helping people to compare at a glance how much sugar, salt and fat a product contains has proven to be an effective way of helping them to make healthier food choices.
Here's what the brands had to say.
A Kellogg's spokesperson said: "We recognise we have a role to play in helping people make healthier choices. That is why, at the end of last year, we announced our most ambitious plan to overhaul our cereals, including a 40% reduction in the amount of sugar in Coco Pops, taking high-sugar Ricicles off supermarket shelves and launching a range of vegan, organic and no-added sugar granolas.
"We know there is more we can do, which is why we are always looking at ways of giving people more of what they want in our cereals, like wholegrain and fibre, and less of what they don't, like sugar and artificial preservatives."
A Nestle spokesperson said: "We want to help people make informed choices about their food by providing clear nutritional information on pack.
"All of Nestle's wholly owned products sold in the UK, as well as Nestle Cereals, follow the UK government's voluntary, colour-coded front of pack labelling scheme."