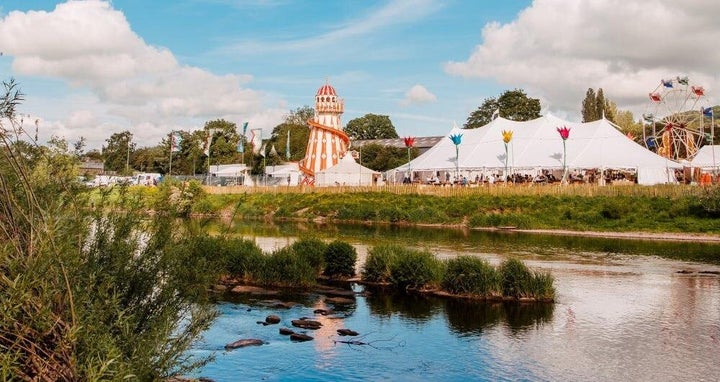 What does a festival look like in lockdown? It's something Hilary Lawson has spent the past two months thinking long and hard about. Thoughts are his bread and butter – both as a working philosopher and in his role as director of the Institute of Art and Ideas, the brains behind the twice yearly philosophy and music festival, How The Light Gets In.
Planning for the festival's 10th anniversary was already underway when the Covid-19 crisis hit and escalated, putting the nation in lockdown and our cultural landscape out to furlough – along with much of our economy, too.
As festival after festival cancelled their 2020 editions, Lawson and his team knew that a physical gathering for How The Light Gets In was out of the question. However, they felt sure the 'new normal' of coronavirus lent a fresh urgency to the questions they had planned to debate this year.
So, now for the first time, the festival will take place online, across the same late May Bank holiday weekend when it was due to be in Hay-on-Wye – and with HuffPost UK as media partner.

"The shift to an online festival is radical. We are having to invent a whole new way of thinking how people interact on site," says Lawson, whose aim is to replicate as far as possible the energy of the physical How The Light Gets In. "You want the online space to reflect the same casual and interesting random interactions that make these festivals what they are."
There will be more than 200 events across eight virtual 'stages', as well as the lively programme of comedy and music that regulars have come to expect.
Panelists include some of the "world's leading thinkers" ("I don't think that's hype," says Lawson) from Steven Pinker and Patricia Churchland to Kehinde Andrews and Carlo Rovelli. Authors Meg Rosoff and Will Self, MPs Jess Phillips and Vince Cable, and actors Adjoa Andoh and Sally Phillips all feature on the bill. There's even a late-night disco.
HuffPost UK is chairing two panels: The Power of The Present, and Sexuality, Power and Pornography. Some of the festival debates – Left, Right and Covid, for instance – will focus squarely on the current crisis; others are likely to reference more indirectly the pandemic that's become our daily reality.
"There is a very strange interaction of the personal and social at the moment," says Lawson. "In one sense, we are very isolated individuals. Yet, in another we have this sense of something bigger and greater that we are all having to deal with. There will be many debates where those tensions will come through."
How The Lights Gets In was founded in 2010 to bring philosophy back into the centre of people's lives. The idea that it's rarefied and incomprehensible – "that we'll leave it to the specialists or the Parisian taxi drivers" – has always struck Lawson as absurd. "The big philosophical questions are exactly the ones we need to be addressing: what am I doing with my life? where are we all going?"
We're all philosophers, he says, especially in lockdown, "in the sense that we are all engaged in this rather extraordinary experience of being alive. And now the relentless distraction of everyday life has somewhat ameliorated, people find themselves with the space to think through what their lives are really about."