Cancelling Christmas may seem impossible; whether you're at work, at home or on your commute - there's no avoiding the pressure to be cheerful.
But there are some people who opt for doing so, for a number of reasons, and it's no easy feat. Three families, who have chosen to cancel Christmas, spoke to The Huffington Post UK to explain why they've given themselves a Santa sabbatical for 2016.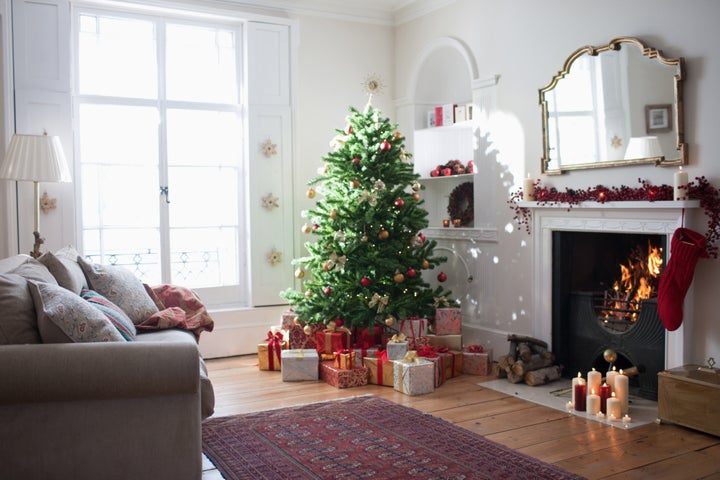 Jane Smith*
Jane Smith is cancelling Christmas for the first time ever in 2016 after her husband passed away in July. Speaking to HuffPost UK Smith explained how she is coping with the chaos of the build-up and her plans for 25 December.
Smith's husband Steve suffered from leukaemia for three months before his death in the summer, and five months on, the mother-of-two has taken the decision to cancel her Christmas, as it is too "poignant and painful" to comprehend the celebrations.
Although her primary reason for opting out is grief, Smith also admits that her husband always found the season stressful, and now she sees this more than ever: "Knowing how stressful my husband found Christmas and also how many people get stressed by the food, the money, trying to visit all the right people in the right order, expectations are set too high."
"I just want this horrible year over. I just can't face it...""
Smith's sons from a previous relationship - 22 and 23 years old - will be spending the festive period with her ex-husband and their stepmother, so she didn't need to factor them into her decision.
"I wish to go through this in private and in my own way without having to prioritise everyone else's feelings."
For many of us, even without family to consider, offices are a hot-bed of Christmas spirit and provide immense pressure to join in with seasonal activities, so Smith has opted to take time off work through December too.
Instead she has been to Ghana so that she can avoid the pre-Christmas hype.
"I will not have a tree and I am not sending cards. I am watching all TV on iPlayer so that I can skip the Christmas adverts, and I am not listening to music on the radio [for the same reason]."
On Christmas day itself Smith - who is an only child - will be returning to the UK from Africa, to spend the day with her elderly parents, although she wishes she didn't have to.
"In reality we do all have a dutiful expectation to comply. I would rather not even be doing that, but I have my parents and must think of them."
To lessen the pain of the day, the family will not have a tree, or decorations and will forgo the traditional turkey lunch, instead they will have lasagna.
Although Smith has her own reasons for opting out, she thinks there are lots of other people in Britain who would love to be able to skip it, because of the stress that it induces.
"We also do need to be able to look after ourselves and if the right way to care for ourselves is to cancel Christmas, then do so. I suspect that the people who do at times of stress are not usually 'selfish' people - they have just given too much and need a break."
If you are considering a break in 2017, Smith advises that "life is too short to stress overly about doing the right thing," and instead she wants families to priorities spending time together throughout the year.
"We never know what is around the corner."
*Names have been changed to protect identities when requested.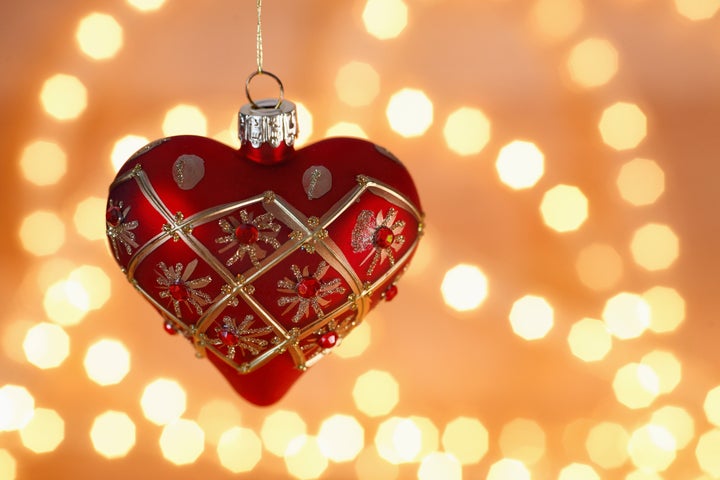 Melanie Jones
Melanie Jones, 40, from London is opting for a Christmas sabbatical for the first time ever, despite having three children at home.
Jones explained to HuffPost UK that she feels the stress and pressure of the season was beginning to detract from what she wanted to the day to be about: "I had many wonderful Christmas days and I also had some stressful ones because I was one of those people who put themselves under pressure."
The mother-of-three says that she sees friends, family and colleagues aspiring for the perfect holiday portrayed in adverts and films, and it is leaving them frazzled and exhausted: "I am not saying it doesn't initially come from a good place, but just being present and even cooking together rather than putting yourself under this immense pressure is far more enjoyable and relaxing."
Jones says that Christmas had long ago become too commercialised for her enjoyment, but 2016 has finally served up the perfect storm of circumstances meaning she can choose to cancel Christmas.
"Now that my children are grown and I don't have my immediate family in this country (and I won't get around to seeing them), I finally feel like I have the luxury to opt out," Jones says.
"I am not saying it [Christmas] doesn't initially come from a good place...""
Jones' children, Malcolm, 22, Nurya, 20, and Isaiah, 15, will be spending Christmas with their friends, and her extended family - including four sisters - are based in Germany, so she feels "liberated" from other people's expectations.
Instead she will spend the 25 December relaxing by herself, or with friends.
She says: "This is a time to take time for myself, to relax, read, and do all the regular things that feel like such a luxury when you are always on the go."
Jones, who owns her own PR agency, says that she might even end up working over the Christmas break.
"It is very possible [that I would work] on the things that I have sole control of, but of course any work that requires a third party will have to be shut down during the holiday season."
Despite her decision to cancel Christmas, there are parts of the season she is looking forward to.
"Overall the world does slow down a little and you get time with family and friends. And some people have a genuine love for the season, so are more friendly and cheerful to everyone, and of course I enjoy that."
Going forward, Jones doesn't know what the future holds for her Christmas plans, but one thing she knows for certain: "When I do feel like opting in again it will be under my terms."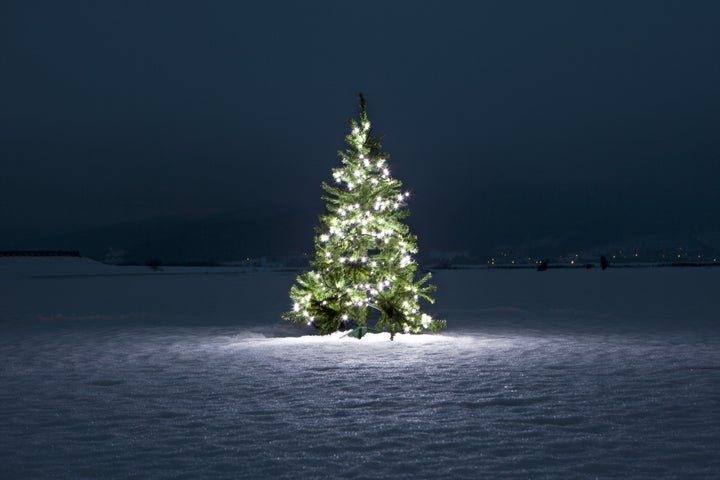 Natalie Taylor*
Christmas is a time that can make grief feel particularly raw - no matter when the loss occurred - but when you lose a loved one on Christmas day, as Natalie Taylor did three years ago, it is even more harrowing.
On the morning of 25 December 2013, at 9.10am, Taylor's husband and "childhood sweetheart" of 25 years died suddenly without any warning signs. The 43-year-old was suffering with an undiagnosed blood clot.
Unlike the other families, this is not the first time Taylor has chosen to cancel Christmas, Taylor says: "I have not celebrated since that day. In fact, to me, it feels like the whole world is celebrating the worst day of my life. And there is no way of escaping it."
Without any children to consider in the equation, Taylor is able to stay away from home and the festive associations this brings to mind.
She begins Christmas day by going to a local beach to send a balloon, with a love letter to her husband, before going to her office. Running a 24-hour veterinary practice, she "hides away" from the celebrations there, as it is the only place that she her husband wouldn't have been there with her.
"It feels like the whole world is celebrating the worst day of my life.""
But it isn't as simple as escaping on the day, Taylor says her grief is so much more acute than for other people, because of the huge period leading up to it.
"Most people have a date after losing someone and maybe that week leading up to it, and after, they are under more stress but I have it shoved in my face for at least two months."
In addition, most people who have lost someone they love, don't have strangers asking: "Are you looking forward to that day?"
Taylor says for her there is no respite, her staff enquire about Christmas parties, which she has to organise, and strangers innocently ask if she is looking forward to Christmas.
In fact her pain is still so real, she can't even write the word Christmas: "My husband and I loved Christmas and that morning we were so happy there was no warning talking one min gone the next."
Thinking about the future, despite now having a new partner, Taylor vows that she will never celebrate Christmas again: "I will never celebrate again if truth be known."
*Names have been changed to protect identities when requested.