You may see people you admire looking fashionable in all black, and when they are asked why they prefer the monotone look, they answer in a few words: "Black goes with everything".
Well, 2018 is here to change everyone's perspective on that bright colours were all over the spring/summer 18 runways. What's more, colour blocking is the epitome of timeless because, well, colour goes with everything.
We have put together a mini guide on how to colour block successfully and still have your personality shine through the sartorial decisions you made at 6am in the morning.
First, head to your wardrobe, take the colours on the spectrum you don't believe would make beautiful rainbow babies together and pair them up for results.
A good tip if you're worried about looking like a cartoon character (if that is not your cup of tea) is to take the colours you are hesitant to play with and use them in small doses.
Fuchsia and lime green doesn't tickle your fancy? Accessories are another useful way to colour block and spruce yourself up mid-week. For example, a bright basic with an opposing coloured scarf.
Blogger and style connoisseur Aureta Thomollari has a knack for working slithers of contrasting colour into her looks.
Colour blocking also looks aesthetically pleasing (and is the least hassle to think about) when just two colours take up most of your outfit.
Pairing different textures such as a puffer jacket with a silk dress in two different shades keeps colour blocking fresh.
Presenter, model and creative, Naomi Shimada shows us how to keep warm and current, and how colour blocking is certainly not just for the warmer months.
Although, it looks great in the sun too.
Now, let's discuss looking "tonal". This 2017 trend saw entire outfits being made up of pieces in one colour.
Staying to one colour scheme is a great (and safe) option if you're not sure which colours are best mix-matched.
Millennial pinks and cherry reds are common colours to stick to. And ones you'll be able to spot in your wardrobe when you're still half asleep and getting dressed for the day.
I say, let 2018 be the year to choose colours which are cousins. Purples and blues? Yes. Pinks and oranges? Yes. Looking like a human rainbow? More is more and yes, yes, yes.
I recommend polarising colours but mostly, feeling good and comfortable in anything you decide to wear.
The best aspect of this trend is dressing up for the every day feels fun again.
Click through the gallery below to shop the look: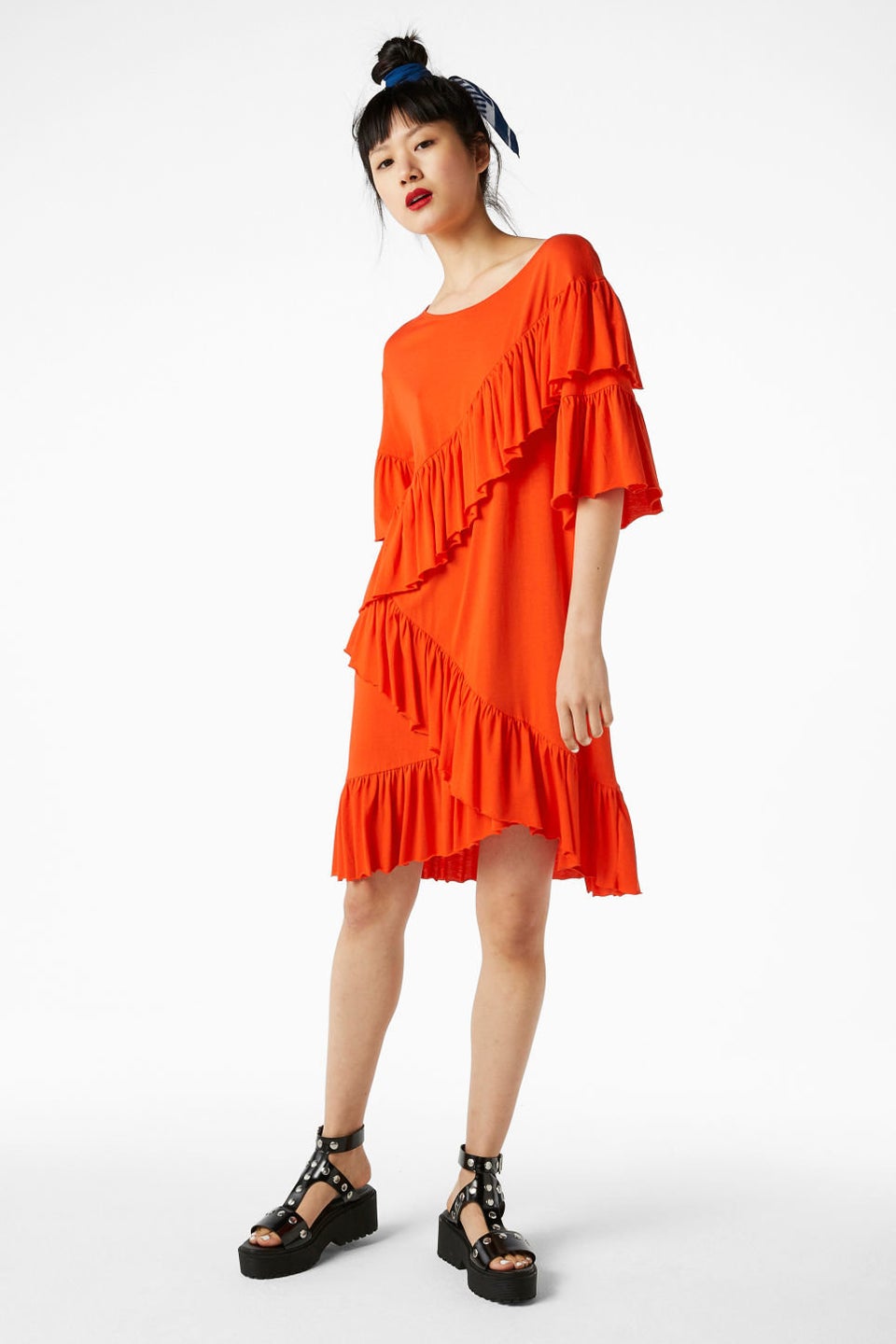 Colour Blocking Style Guide