Nothing divides a Christmas table quite as much as Brussels sprouts. But if you hate them, it probably means you've been cooking them incorrectly.
That's according to Matthew Rawson, chairman of the Brassica Growers Association, who believes we should stop boiling sprouts and scoring them with a cross. "Boiling them was traditionally the way of doing it, but putting the cross in puts in too much water," he told The Telegraph.
"They turn soggy and rubbish. People who do that have ruined the Brussels sprout."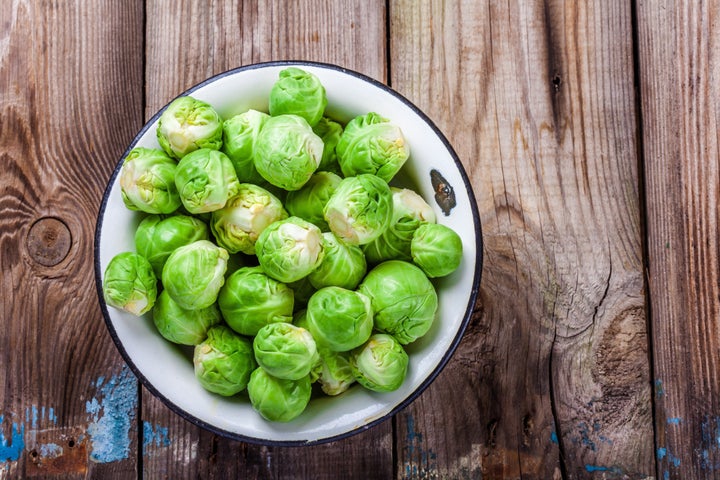 Instead of boiling sprouts, Rawson suggested microwaving or roasting them to create a more desirable taste. He also said the trend of adding additional ingredients to sprouts, such as pancetta and chestnuts, may be responsible for increasing their popularity of late.
If alternative cooking methods can't convince you to give sprouts another try, perhaps their health benefits will.
"Steaming these veggies might be better for maintaining more of the nutrients in, as boiling often ends up with a lot of the nutrients getting lost in the water," she told HuffPost UK.
"However, if you use the leftover sprout water to make some sauces or gravy, you can still conserve some of the lost nutrients in your final dish."
She said sprouts are a great source of vitamin C, vitamin K and vitamin A as well as folate and potassium. "As with many other vegetables, they are also fairly low in calories in comparison to their high nutrient density," she said.
"So if you're a fan, feel free to gobble up Brussels sprouts in whichever way you like them best. I also love the idea of using them in a stir fry, sprouts aren't just for Christmas, after all."