Men struggling with erectile dysfunction can now buy Viagra over the counter in high street pharmacies. The drug, which has the brand name Viagra Connect, is made by manufacturer Pfizer and is the first pharmacy medicine for erectile dysfunction to be made available without prescription.
The drug, retailing at £19.99 for a four-tablet pack or £34.99 for an eight-tablet pack, is available exclusively in Boots for two weeks commencing Tuesday (27 March) before being rolled to other pharmacies.
Hitesh Tailor, a pharmacist at Boots's London Piccadilly store, tells HuffPost UK what men need to know before they take the pill.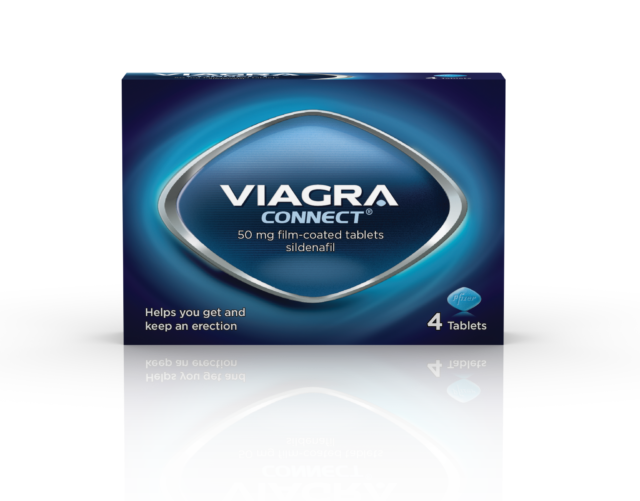 Viagra Connect is for men aged 18 and over with erectile dysfunction, which is "the inability to achieve or maintain an erection sufficient for satisfactory sexual performance", says Tailor. It should not be taken by men who do not suffer from erectile dysfunction.
"Viagra Connect works by helping the blood vessels in the penis to relax, allowing blood to flow into the penis when sexually excited and for Viagra Connect to be effective, sexual stimulation is also required," he explains.
It's worth noting that taking the pill will not give an instant erection, as it can take between 30 minutes to an hour to work. In the vast majority of cases the erection will subside after sex, but a prolonged erection is a rare side effect. If an erection lasts for more than four hours and is painful, he advises to seek medical help.
Men can buy a pack of the pills at any Boots store by simply heading to the pharmacy counter and asking for Viagra Connect, or they can ask to speak to the pharmacist in private in a private consultation room if they wish to be discreet.
"The pharmacist or a member of the pharmacy team will ask a series of general health questions, such as the names of any medicines you may be taking or any medical conditions you may have, before the pharmacist assesses whether Viagra Connect is right for you," Tailor explains.
"It shouldn't take much more than five minutes. If Viagra Connect is right for you, you'll be advised on how to use it and be given a tear-off slip which you can use the next time you want to buy Viagra Connect in store. The tear-off slip will make it quicker to buy more Viagra Connect at Boots, but we'll still ask you some questions to make sure the medication is still right for you."
The drug will not be sold to those with severe heart disorders; at high cardiovascular risk; liver failure; severe kidney failure; or taking certain interacting medicines.
The maximum dose of Viagra Connect is one tablet (50mg) per day and if the tablet does not help to sustain an erection after an hour, it is not advised to take another one that day. For those who fail to get or maintain an erection after eight separate attempts of trying the drug, it is advised to a GP and discuss alternative treatment options for erectile disfunction.
According to Tailor, all medicines have side effects and people may experience these to varying degrees. Possible side effects when taking Viagra Connect may include:
Headaches

Hot flushes

Dizziness

Blocked nose

Indigestion

Nausea

Upset stomach

Changes to your vision
If side effects occur after taking the drug, speak to a GP or pharmacist.