Almost three quarters of people would not know what to do if someone were to have an asthma attack, it has been revealed.
It's estimated that someone in the UK has an asthma attack every 10 seconds.
However many people wouldn't necessarily know how to help a person if they were struggling to breathe.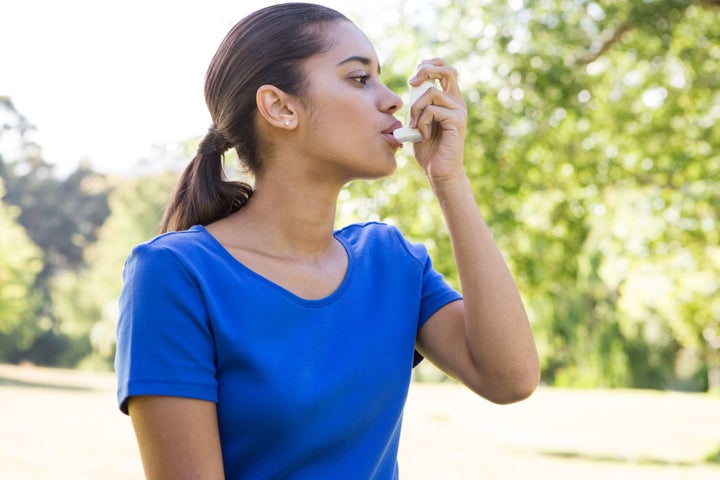 Data released by the charity Asthma UK found that 73% of people would not know what to do if someone were to have a potentially life-threatening asthma attack.
It also found that one in 11 people did not believe asthma attacks can kill.
Dr Samantha Walker, director of research and policy at Asthma UK, said: "These results demonstrate that asthma as a condition is not being taken seriously enough.
"The Royal College of Physicians highlighted that 'complacency in asthma care must end' in the National Review of Asthma Deaths, 2014.
"What people don't realise is that much like a heart attack, an asthma attack is a medical emergency.
"Asthma attacks can and do kill. It's essential that people know how to manage their asthma to avoid attacks, we mustn't be complacent. Tragically two thirds of asthma deaths are preventable with good basic care."
The charity has issued a series of advice on how to help adults and children who have had an asthma attack:

1. Sit up straight - don't lie down. Try to keep calm.

2. Take one puff of your reliever inhaler (usually blue) every 30-60 seconds, up to a maximum of 10 puffs.

3. If you feel worse at any point while you're using your inhaler or you don't feel better after 10 puffs or you're worried at any time, call 999 for an ambulance.

4. If the ambulance is taking longer than 15 minutes you can repeat step two (above).
Dr Walker added: "One of saddest things I've heard was from a mother whose son died following an asthma attack who told me, 'I never knew that asthma could kill. I just wish someone had told me'.
"That's why it is so important that people with asthma manage their condition well and avoid having an asthma attack in the first place.
"People who use a written asthma action plan are four times less likely to be hospitalised because of an asthma attack. Despite this only 35% of people with asthma have one.
"Everyone must take asthma seriously."