If there's one thing that's guaranteed at weddings, it's that not everything will go smoothly, especially where family are involved. This is perhaps why no one with a complex family situation will be that surprised by the commotion surrounding Meghan Markle and whether or not her estranged father, Thomas, will walk her down the aisle.
The situation may be extreme, exacerbated by Meghan's position in the spotlight, but managing delicate family relationships is a standard part of many 21st century weddings, whether your parents are divorced, your bridesmaid once dated the best man or your sister is just being a diva about her hair.
The good news though, is that family drama doesn't have to overshadow the day and the love between the couple tying the knot. With the right know-how, you can help prevent pre-wedding tensions turning into a full-blown meltdown.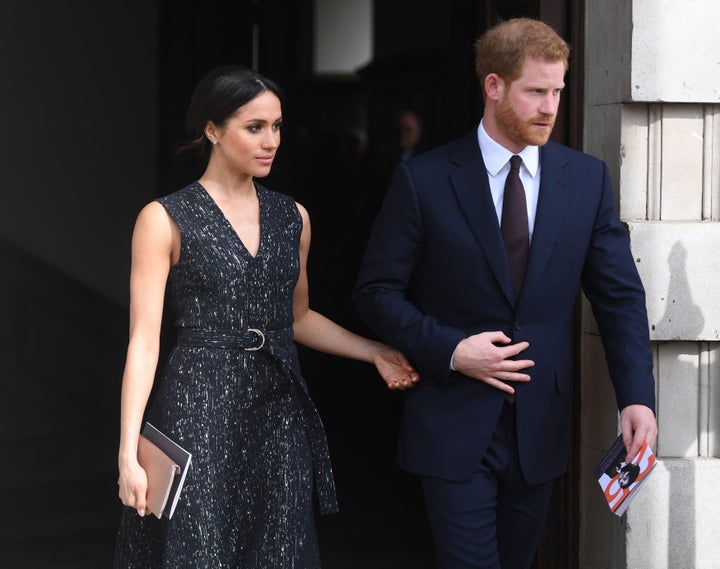 Wedding planner April Moores, founder of Kook Events, says she regularly helps clients who are stressed about managing complex family dynamics. One of the toughest things to navigate is often the seating plan when one of the couple - or both - has divorced parents.
"A solution a lot of my couples are going for when creating their seating plan, is scrapping the idea of a 'top table' to avoid any family politics, and instead have a sweetheart table for just the two of them. This means they don't have to show any favouritism over who sits on the top table, and any guests who have a strained relationship can be seated at opposite sides of the room," she tells HuffPost UK.
The table plan was one of the primary concerns of John Bull, 37, from London, because his wife's parents were in the middle of a "not-entirely-amicable divorce after a long marriage" when he got married in 2008. He describes trying to keep everyone happy as an "extra thing to be stressful about in a sea of stressful things".
"Both in-laws didn't want to ruin our day, but at the same time some of that tension was always going to bleed through," he tells HuffPost UK. "As much through luck as judgement, we ended up with a reception venue with an L-shaped space. We also did a buffet rather than a sit down meal, so there was no need for seating plans. This turned out to be a real blessing, as it meant everyone could circulate and chat without the social awkwardness of worrying about who was talking to whom."
Wedding planner Cassandra Jane jokes that it's not just divorced or estranged parents who can make a wedding difficult to manage. One of the most extreme instances of family drama she's witnessed involved a bridesmaid - the bride's little sister - having a "teenage meltdown" over her hair after having it professionally styled.
"I discreetly took her to one side and calmed her down and we re-washed her hair so she could style it herself," she says. "The bride was more than happy - anything to keep the peace!"
In contrast Hayley Smith, 29, from London, has decided to keep her upcoming wedding stress-free by only inviting the people she's closest to. This has meant leaving her father off the guest list.
"I haven't had a relationship with my father since I was a child, and as I have gotten older I just don't want him in my life. He hasn't earned the right to be called dad and he certainly hasn't earned the right to be at my wedding or walk me down the aisle," she says. "He won't be missed and I have an amazing family and I am marrying into an amazing family, so I'm certainly not missing out."
Navigating such situations isn't always easy, but for brides or grooms-to-be worried family arguments may have an impact on their wedding, John has one reassuring message: "Hopefully the people who love you still know it's your day. If you can give them a way to avoid drama then they'll often take it.
"It was actually our 10th anniversary last week, so it all worked out well in the end."