As the days shorten, the mercury drops, and the leaves turn different shades before falling to the ground, it becomes increasingly hard to motivate yourself to leave the house. We've all been there.
The cold and rainy weather can be all kinds of off-putting, not to mention the fact your window of opportunity to get out in daylight is shrinking: mornings are dark, evenings are darker still. So that leaves... lunchtime.
Those working from home might even go a whole week without stepping foot outside. Sadly, this isn't great news for our health – especially at a time that's already emotionally and physically draining.
"There's a lot of research about the change of seasons and how our mood is affected by this," Grace Warwick, a psychotherapist and Counselling Directory member, tells HuffPost UK. "And then, of course, we've got everything that's going on with lockdown."
Simply going outside can raise a lot of questions for us right now, she adds – "The whole contrast between out there and in here is getting greater."
There are many reasons why you may not be heading outside as much. Routine is an important factor in getting us out and about, but working from home can mean your routine shifts drastically. But there's also so much to think (and worry) about with Covid, that we're no longer prioritising our own wellbeing.
In short: everything is hard. But going outside is important. So, is it possible to train your mindset so you actually want to go out each day? Yes – but it very much depends on what drives you personally.
Know the benefits it'll bring to your whole day.
One of the biggest benefits of being outside is the light exposure. "We know – and this is really important at the current time – that will help you get your daily dose of vitamin D," says Warwick, "and vitamin D will help your mood." (Just don't forget your sunscreen.)
As the season changes – and the light changes – it affects the circadian rhythm (your body's natural rhythm). "A good thing to do is to walk early morning, within about an hour of waking, because that gets the light into your system at the right time," says Warwick. "Strangely, that will help you sleep better in the evening. It gets you back into nature's rhythm, if you like. And improved sleep will obviously improve many things for you, like your mood."
Lee Chambers, an environmental psychologist and wellbeing consultant, often recommends people working from home tweak the structure of their day to get that natural light. As winter approaches, he advises going on a walk mid-morning or in the afternoon, and adding that hour of time you've taken out onto the end of the day when it's getting dark.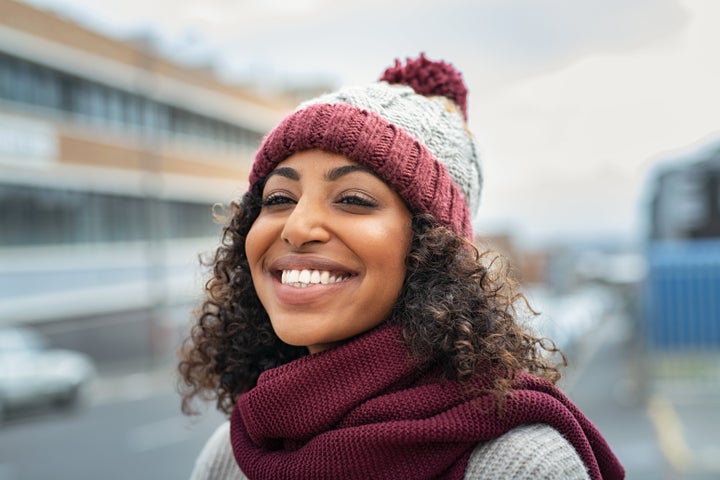 If we don't take advantage of daylight, we can experience a rise in melatonin, which makes us sleepy. Our serotonin also drops, says Warwick, which makes us more inclined to depression. This can create a vicious circle where we don't leave the house, we don't get enough daylight, and we feel worse the longer we stay indoors. "Light, as simple as that seems, has a very powerful impact on lots of different things," says Warwick.
There are other benefits, too. "It reduces our stress levels, produces endorphins and that'll help regulate our mood. We can genuinely feel more energised just from the nuts and bolts of being out there and getting fresh air," she says.
A Mental Health Foundation survey found getting outside was a major way for people to deal with the stress of the pandemic. The most popular ways to ease stress included walking (59% said this helped them cope) and visiting green spaces, such as parks (50% said it helped).
Retrain your brain.
Warwick advises people to think about their 'push' and 'pull' motivations. Push motivations are you saying: 'I'm going to make myself do this and I'm going to think about the benefits of doing it'. This is a good one for those who find it hard to stay motivated. It's about giving you that literal *push* to leave the house – you think about the benefits, you make a decision, you stick to it.
Pull motivations are about breaking the rut you're in and actually *wanting* to make a change, rather than forcing it, says Warwick. And one way to do this is by thinking about how getting outside can be really quite joyful.
Reframing how you think of winter and the colder months might be a good place to start. Brits can be quite negative about winter, seeing it as a dark and challenging time, says Chambers, whereas countries like Scandinavia see it as lots of fun. "It's a good opportunity for people to get their comfy gloves, scarves, woolly hats, and a nice warm coat and explore a bit," he says.
"Sometimes it's about reframing winter wear as being really comfy – if you invest in a nice hat, nice scarf and gloves it's a pretty nice feeling when you're tucked up and that icy airs hits your face – it gives you motivation and that cognitive wake-up."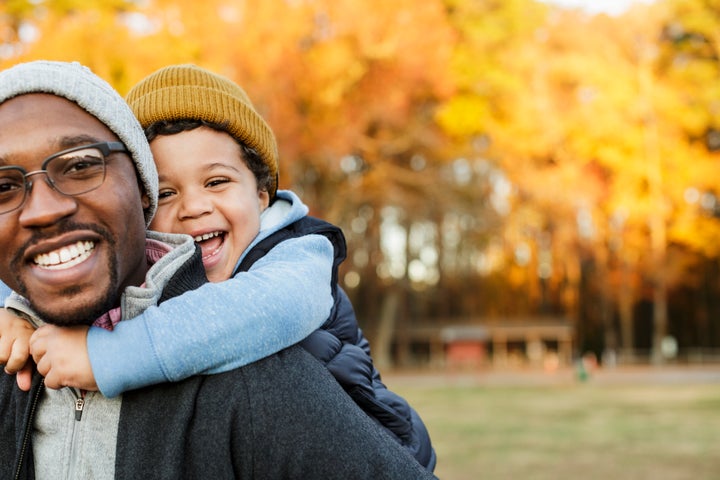 Enjoy the beauty of nature.
Remembering there's still a natural – and beautiful – world out there can help us get outside of our own bubble of working from home, dealing with childcare, and worrying about a million other things.
Connecting with the world "can be calming for the mind and the soul," says Warwick. Rather than thinking: "I should probably go for a walk on my lunch break", remind yourself: "I actually want to go outside and connect with nature."
Warwick, who is also a mindfulness teacher, recommends taking mindful walks that take note of the changing seasons – pick a tree on your route and track how it changes every time you walk past. "It can be nice to extend that by taking photographs, so you track your walk," she says. "There's something extremely grounding and calming about that."
Be playful.
There's a potential for playfulness when we go outside which we lose sight of as we grow up. Think of the muddy puddles, the welly walks, the snowball fights. Shift your attitude and make it fun.
"We forget playfulness in all of this – we used to go out to play, when we were little. I would encourage people to think about that [playfulness], if they don't want the calming effect," says Warwick.
Chambers agrees and urges people to "be a child". He explains: "The beauty of winter is going outside and being curious. And that's so important. That curiosity is what gets us out of our comfort zone, experiencing new things."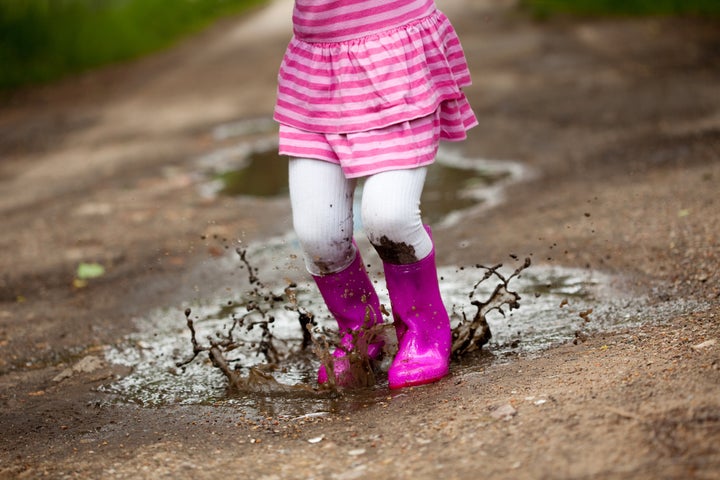 Tick it off.
If your life is ruled by to-do lists, then simply scheduling in some time to go on a walk can be really helpful – and it also gives you the satisfaction of getting to tick it off afterwards (basically, the best feeling ever).
Not into jotting down? Schedule a calendar notification or an alarm so you get a reminder that it's time to go outdoors.
Use your outdoor time to be proactive.
If none of these solutions appeal, perhaps you need to consider being proactive when you're out – could you visit the bank, run an errand, or join forces with others in the community to do a lunchtime litter-pick? This could also help with those in need of more social connection.
Those who hate spending time alone might be more reluctant to go out on a solo walk. Is there anyone in your neighbourhood who might want to go on a stroll at the same time? Perhaps a friend would be up for driving to yours so you can go to a park on your lunch break – or vice versa?
"Start to get things in your diary that you're looking forward to – that excitement and anticipation bolsters you," says Chambers. This, in turn, makes you want to go out a bit more rather than sitting in all the time.