Whether you're a last-minute add-on to a friend's hen do in Dubrovnik, or you've decided to woo your beloved with a grand romantic gesture (read: a weekend in Tuscany) so they don't realise they're way too good for you, planning an impromptu holiday can be as affordable and stress-free as booking a journey months ahead of time.
Technology is to thank: not only are our suitcases lighter these days (our phone has replaced like, everything we used to bring on holiday, from reading books to cameras, maps to travel guides), but a plethora of online tools designed to make our lives easier now exist to make last-minute planning cheap and cheerful.
Here are the apps, resources and details to bear in mind if you're looking to book a last-minute break.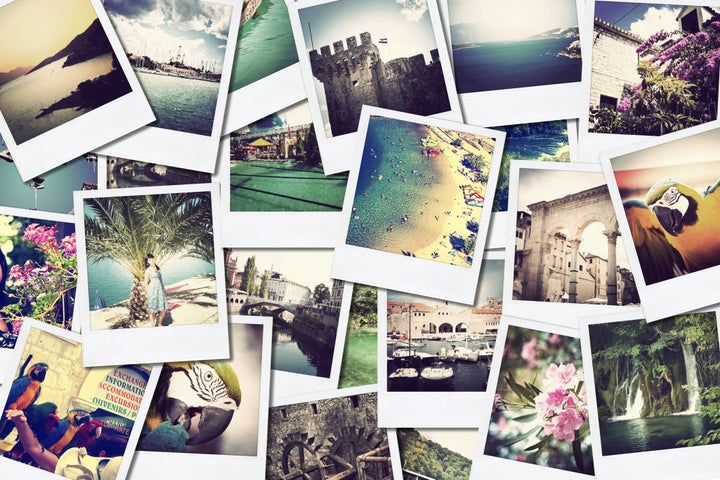 Embrace Your Insta Feed
Whatever your thoughts on social media, sites like Pinterest, Facebook and Instagram are are a veritable treasure trove of travel inspo, introducing you to new destinations and dishes with a quick scroll of your index finger before you've even gotten out of bed.
Even though you should be cautious about an influencer raving too much about a certain hotel or restaurant, there's nothing wrong with using those #wanderlust snaps to help inspire your next getaway.
And if that really annoying Facebook 'friend' has posted yet another photo montage of themselves - this time lounging on the pristine white sands of Montego Bay, Jamaica - don't get mad. Get tips. And then get booking. You can decide later whether or not you're going to be the sort of post-trip online bragger you currently can't stand...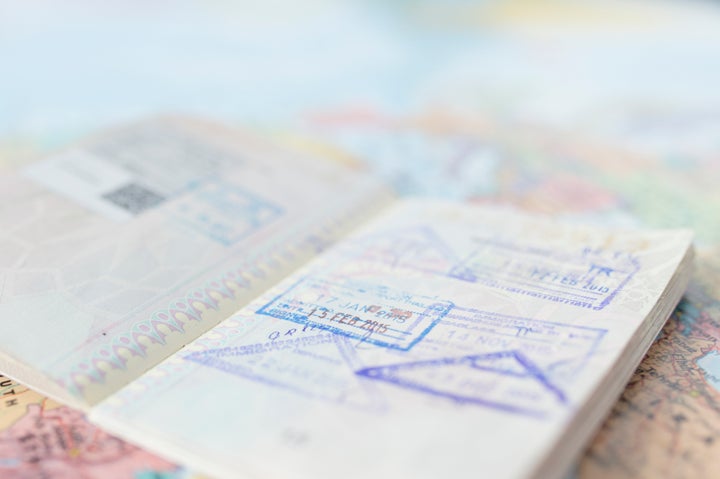 Don't Forget The Really Important (But Rather Boring) Stuff
Passport. Money. Travel insurance. These are not the stuff of travel fantasy, however they are very integral to travel reality. So before you get overenthusiastic about your upcoming adventure, make sure you've sorted out the basics.
Now's the time to locate your passport. And make sure it's not expired - it takes a few weeks to renew so, if it is, you may have to wait a month or two before you can do spontaneous out-of-the-country travel (don't worry - you can still find some of the best last-minute deals around eight-12 weeks before you plan to jet off).
You can save hundreds on transactional fees with a specialist credit card: Monzo is an app-based account which won't charge fees on foreign cash withdrawals or any spending you do abroad (go on, buy that second Jamaican wood carving you're eyeing up).
Don't forget to get travel insurance before checking out when you're buying flights and accommodation. If you're travelling within the EU and are in possession of an EHIC card, as a UK citizen, you can get reduced or free treatment in EU countries.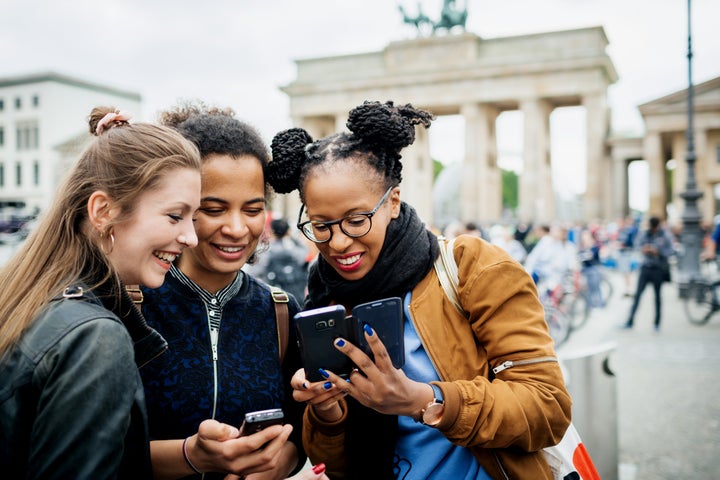 Get Tips From The Pros
And by pros, we mean friends, family, colleagues, locals, anyone you know who seems to always be jet-setting. Times have changed: unlike the more linear path we used to take when planning a trip (find destination, research things to do and where to sleep, buy ticket), we're now much more experimental and open to tagging along on our partner's business trip to Milan for the day and then figuring out our plans once we get there.
For example, while asking an Italian colleague for their tips on the most extraordinary places to stay in Italy, it is a good idea to factor in your personal situation.
Travelling solo, in a couple or with a baby/young kids are all different experiences that impact the type of holiday you'll have. Think about tailoring your trip to your needs (and the needs of those you're travelling with). In other words? Save that gloriously rugged Cinque Terre trip - stairs, stairs, everywhere! - for when you can leave your baby (and buggy) with the grandparents.
Also, do seek out online message boards in the destination you're visiting. They're a way to connect you with others in your locale of choice, and if you have a specific interest, like yoga or bird watching, they can give you the inside track on your preferred activity.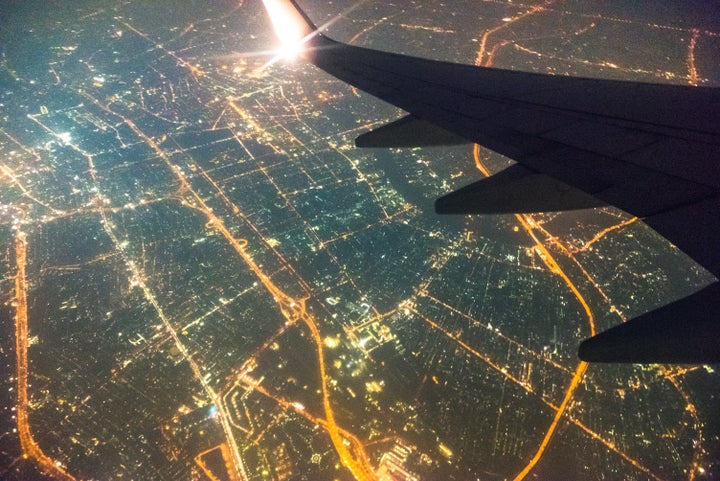 Be Savvy
All of your go-to travel provider sites have really evolved with the times, and you can now plan your trip from start to finish (research, flights, weather updates, personal chats to a rep, destination guides, accommodation, extras, last-minute deals), on your phone, with one easy app. It will also allow you to create a more bespoke holiday experience depending on whether you're looking for something child-free, ultra-luxurious or family-friendly.
Yep, you can plan a whole trip during a Love Island advert break.
A few things to remember if you're looking maximise savings: booking late is a great way to bag a bargain, as long as you have some flexibility in terms of when you can fly. If you're on a school holiday schedule, prices tend to be lower the last couple of weeks in August.
Save even more on flights by booking midweek, opting for a middle-of-the-night departure and going indirect.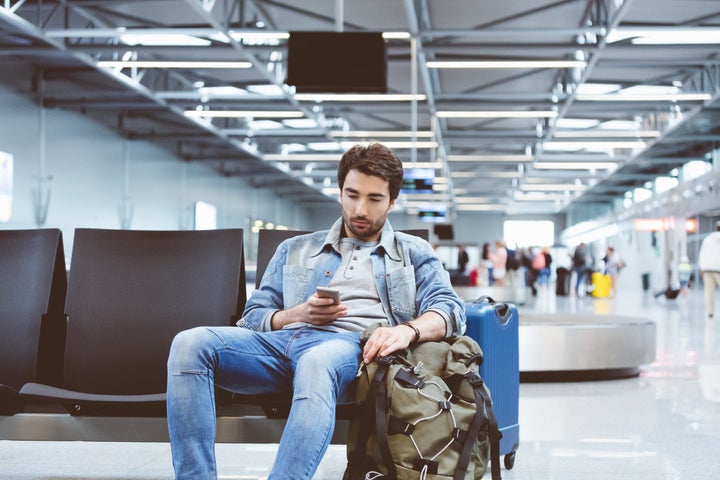 Get Appy
When planning a last-minute trip, you probably won't have time to research everything ahead of time. And that's OK - in fact, it's fabulous, because you'll end up making some unexpected discoveries on your own.
Apps are an easy way to help stay organised and put all of the information you need at your fingertips. Some to try?
PackPoint will organise your suitcase based on where you're going, the weather at your destination, any activities you're planning and how long you'll be there. Bonus: it helps you pack all your baby gear, too.
Flight Board turns your phone into an arrivals/departures board for any airport - including gate info - so you don't have to panic at the airport. It's also useful to have when picking friends and family up from their trips.
Get insider tips and off-the-beaten-track recommendations with Spotted By Locals, which offers local takes on what to do and where to go in 71 cities.