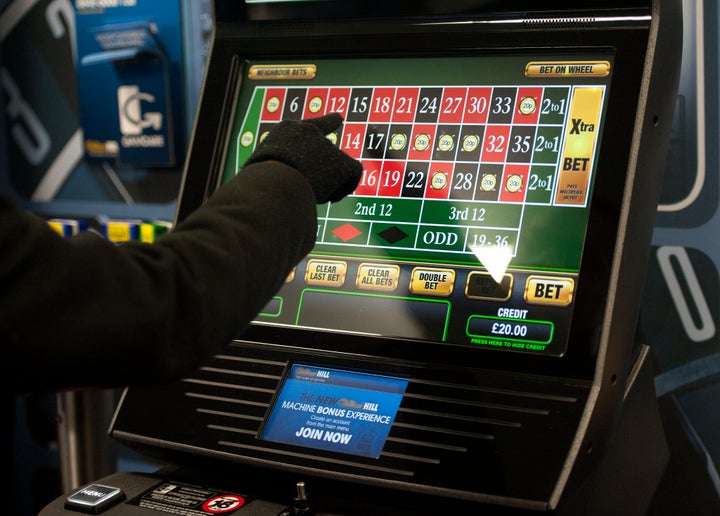 If you enjoy gambling, it isn't always easy to tell where the line is between a hobby and a compulsion or addiction that has the potential to leave a person in debt, damage their relationships and harm their mental health.
In a bid to reduce the risk of "gambling-related harm", the government announced in 2018 that the amount people can stake on fixed-odds betting terminals (FOBTs) will be slashed to £2. Currently, punters can place bets of up to £100 every 20 seconds.
"These machines are a social blight and prey on some of the most vulnerable in society," Culture Secretary Matt Hancock said at the time "We are determined to put a stop to it and build a fairer society for all."
But whether you spend time on the machines, or place bets on the football, how can you tell if your gambling habit is becoming bad for your health?
What are the signs of gambling addiction?
According to Catherine Sweet, from gambling addiction charity GamCare, "for many people gambling is not a harmful activity, but for some it can become a serious problem".
"We believe it's important for people to properly understand the risks associated with gambling, and for them to be able to access timely advice and support to prevent a problem developing," she tells HuffPost UK.
The charity says you may be developing a gambling addiction if you notice:
:: Your spending has become uncontrolled
:: You're spending significant time gambling
:: You're concealing or lying about gambling behaviour
:: Gambling is impacting on relationships with family and friends
:: You're withdrawing from family activities
:: You're spending excessive amounts of time on a computer
:: You have no apparent interests or leisure pursuits
:: You take increasing absence from school, college, university or work
How to cut down on gambling:
If you are starting to recognise some of the warning signs above, there are self-care tactics you can implement to try to cut down on gambling.
GamCare recommends scheduling other activities at the times you're most likely to gamble, plus writing your feelings down in a diary to keep track of how they change.
"If you are not gambling, note how you are feeling and how you have coped. If you have gambled, think about the events that led up to this and record your feelings before, during and after," the charity recommends.
You can also remove some of the temptation by blocking software for online gambling and implementing "self-exclusion" by banning yourself from certain betting shops you frequently attend.
When you lose control of your gambling habits, this can lead to spending more than you can afford and feeling an overwhelming need to "win" the money back. However, in order to reduce your risk of falling into debt the NHS says it's important to remember gambling is not a way to make money - "try to see it as entertainment instead", the website says. It also recommends not taking credit cards with you when you go gambling and avoiding bottling up your feelings about gambling from loved ones.
How to access help for gambling addiction:
If you find it hard to stick to the above monitoring and self-care strategies, it may be a sign you've developed an addiction and require professional help.
According to the the charity Mind, addiction is often linked to mental health problems. "If you have an addiction problem it may have started as a way to cope with feelings that you felt unable to deal with in any other way," they say.
Speak to your GP if you're concerned about gambling. They may refer you for cognitive behavioural therapy (CBT) to identify any underlying triggers drawing you to gambling and help you work through them.
GamCare also operates the National Gambling HelpLine, providing information, advice and support for anyone affected by problem gambling. Advisers are available seven days a week from 8am – midnight on freephone 0808 8020 133 or via web chat at www.gamcare.org.uk.
The charity offers a range of free face-to-face and online treatment across England, Scotland and Wales, as well as a moderated Forum where people can speak to others experiencing similar issues and seek support.