The first time Michael* gambled he was 11 years old. In the corner of a cafe near his home in north London, sat a fruit machine. Michael headed there one day with a school friend, and put 30p in the slot - the change from his lunch money. He won five pounds, bought himself an ice cream to celebrate, and began returning every week.
"I never told my parents," the 34-year-old says, thinking back to the beginnings of an addiction that went on to last almost two decades. Michael has been in rehabilitation for his gambling habit for nearly five years. Now he is reflective about how he got to a stage where he was staking his salary; occasionally he might win as much as £70,000, but in total he lost more than £500,000.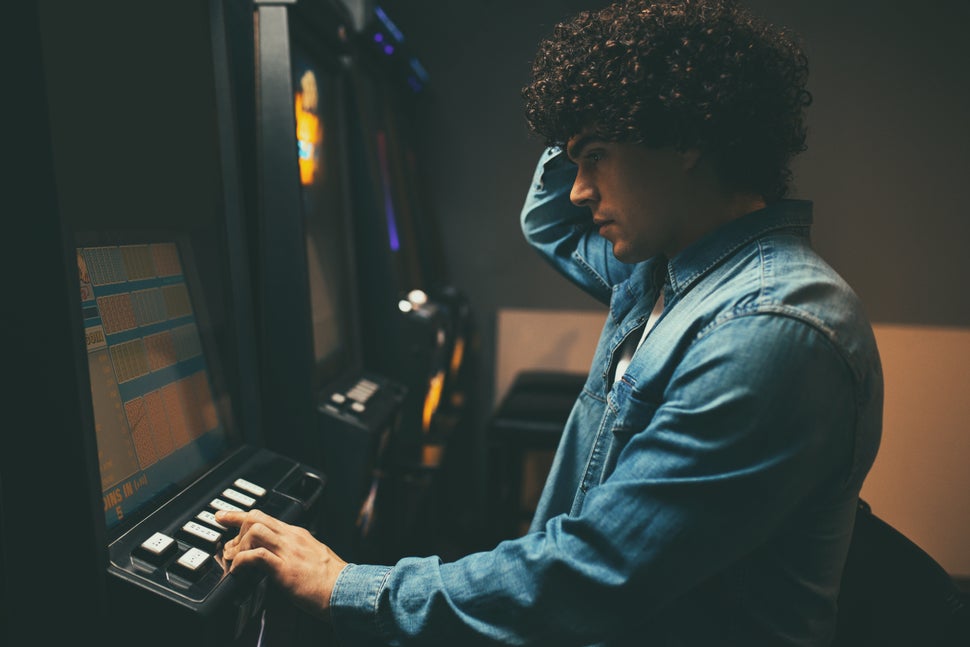 Gambling is now more difficult than ever to avoid, he says. You can place bets on apps at the touch of a button, move money digitally, and are constantly bombarded with adverts on your TV, mobile phone and computer. "They say when the fun stops, stop. That was like telling me to breathe less. I needed to gamble the same way I need to breathe," he explains.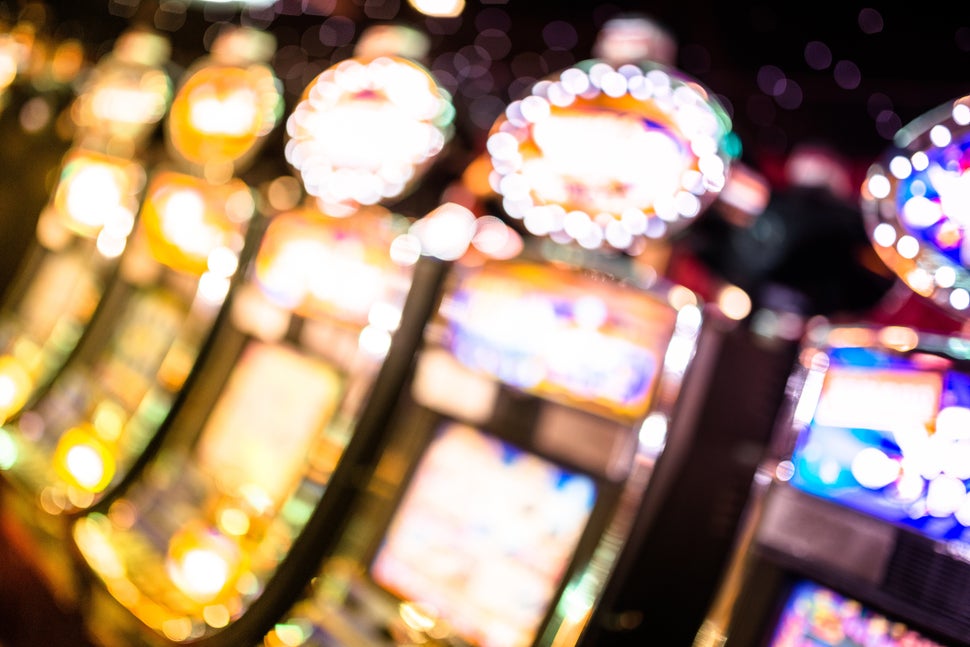 Like others, Michael argues that there should be more controls on how people gamble. He approves of the Labour party's recent call to ban gambling adverts during live sporting events, and the party's proposal to prevent people placing bets using credit cards. Deputy Labour leader Tom Watson last month told the BBC that a "digital revolution" has allowed the gambling industry to expand offerings without legislation curbing its growing powers.
Some mobile banking apps are also trying to help those struggling with gambling by offering customers a way of blocking gambling transactions from their accounts. One such bank, Monzo, now allows customers to sign up for the self-exclusion service, giving them a 48-hour block on transactions to bookmakers and a daily limit on cash withdrawals. To date, 25,000 people have already signed up.
"I can see why it would be tempting for someone even without a background in gambling...""
James* from Essex, started playing poker in 2009 when he was still at school. The now 28-year-old would go to his friend's house, where he would learn the rules as he played, and he and his friends would make bets of up to £20 a time. The games soon became regular weekly social occasions, and as James improved he began playing poker and card games online too - his stakes funded by a part-time job at a local pub.
"I was very rarely in debt," he says. "I tried to ensure that I wouldn't gamble with more than I could lose." James curbed his habit when he moved away to university – but if his interest had come during the height of new gambling technologies such as as apps and advertisements that could have made a huge difference, he says. "If you're watching a game of football they specifically have a betting advert between the time the team walks out and kick off. I can see why it would be tempting for someone even without a background in gambling."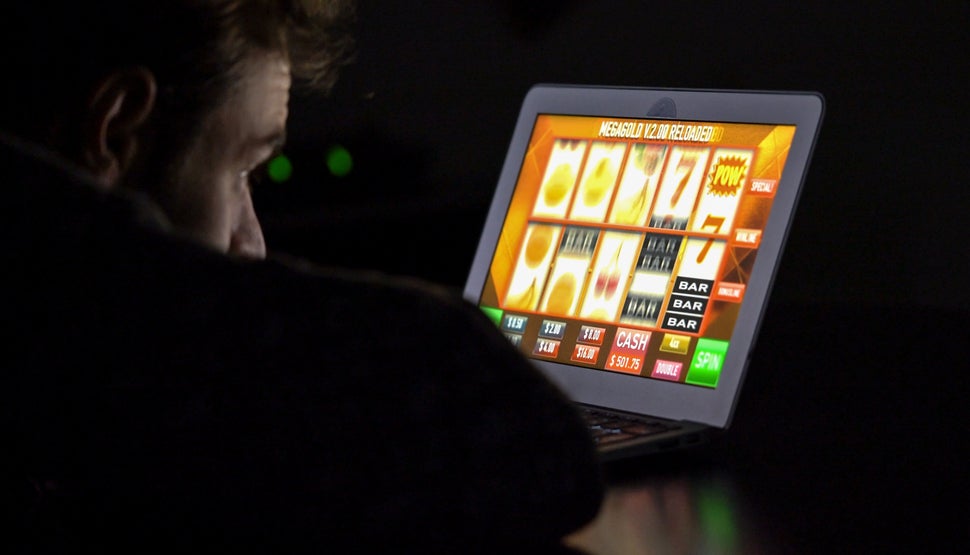 James would like to a limit on where and how advertisements like these are distributed. Eytan Alexander, founder of UKAT, which runs addiction treatment centres across the UK, agrees. "Gambling has become more of a social activity: for example when lads all get together to bet on the result of a football match.
"What these people aren't realising is that the euphoria experienced when a gamble pays off is so exhilarating that they begin to crave it. And when the bet goes bad, another bet often seems like the best answer to the emotional crash that follows losing, and addiction quickly manifests itself."
Alexander says that UKAT has seen a 55% rise in the number of people seeking treatment for gambling in the last 18 months. "[Gambling] is so easily accessible and socially acceptable. People can gamble at the touch of a button and more worryingly, are actively encouraged to through effective, targeted advertising campaigns," he says.
Marc Etches, chief executive of GambleAware, a charity working to reduce gambling-related harms, says he is concerned with the role smartphones have to play in encouraging young people into gambling. "[You] are effectively carrying a gambling machine," he notes.
It is estimated that around 370,000 children in the UK gamble with their own money each week, 25,000 of whom are problem gamblers. Although some, like James, gradually lose interest as they get older, others continue gambling into adulthood and risk destroying their careers.
Michael swapped his slot machine habit for a casino habit at university; after graduation, a highly-paid financial job meant he could afford to gamble every day. "I'd go to the bookmakers at lunchtime instead of eating," he admits. That was after he'd placed tens of bets on various apps and websites during the morning. "I wasn't looking at the games themselves – I just needed to see the results. It didn't matter because I'd lost the power of choice."
For Michael, his gambling problem persisted until he was 29 – during which time he managed to hide it from everyone, even his wife, by juggling money between joint accounts and savings. When he watched an Arsenal game with friends, for instance, he would put £5 on the game just like everyone else. But earlier, he'd also have put a fiver on every other football match kicking off that day.
"You have to hide it or otherwise people pull you up on it and say you shouldn't be doing it and that's the last thing you want to hear. I had a friend who lost everything gambling and even I didn't even realise he was doing it," he admits.
Michael was always able to pay his mortgage and bills - despite sometimes having to borrow money from friends. It was when his wife threatened to leave him that he decided to seek help. "The last time I went to the casino I took more money out of our account, but I actually won," he says. "I took it home and she just told me my behaviour wasn't normal... I needed to get help."
He deleted all of the apps and blocked himself from the betting websites, a start. Today he still watches sports, and like everyone else, the adverts. He says he won't ever start gambling again but it can be tempting.
"We need more controls, but it's ultimately down to the bookmakers. They say when the fun stops, stop, and they put the Gamble Aware stuff out there. But if you're having to read that then it's already too late."
If you feel you need help with your gambling you can access the free Gamcare helpline on 0808 8020 133 for advice, information and support.