Winter's here, bringing with it a raft load of bills – well, far more than summer in any case. Those who've been working from home since the pandemic began will have probably felt the pinch already, as bill prices edge upwards.
So, what can you do to temper the rising overheads? It depends on the type of bill you're looking to cut down on. We'll walk you through it.
ENERGY
Switch bill provider
This could save you serious pennies. MoneySuperMarket's energy expert, Sarah Jacques, says if you're on your supplier's standard tariff, or if you haven't switched for 12 months, you're probably paying too much for your energy. "You should consider switching to a cheaper fixed rate now to get the best price possible and lock in energy costs for winter," she says.
On average, people who switch providers save £286 a year. You can do this online, with your supplier handling the switching process so it's not too much legwork. And as MoneySavingExpert's spokesperson points out: "Your supply won't be cut off, no one visits your property and all that changes is which firm bills you. Even if you're renting, you're allowed to switch."
Jacques recommends checking out energy tariffs from Eon, Shell Energy, and Outfox the Market. Even if you don't want to switch provider, it's worth looking into different tariffs, as you could switch to a more favourable rate. Check out MSE's Cheap Energy Club to find out more.
Check if you're eligible for discounts or freebies
If you're struggling to pay your bills, there are plenty of grants and freebies on offer from energy providers – from new boilers to loft and cavity wall insulation. A spokesperson for MoneySavingExpert explains: "It's all part of their efficiency obligations to people in certain groups, like those receiving universal credit, tax credits, pension credit or income-based benefits. Our full Free Insulation & Boilers guide has more."
Other schemes to take advantage of include the Winter Fuel Payment (a one-off payment to help pay for heating in winter, usually if you were born on or before 5 April 1954) and Cold Weather Payments, available for people receiving certain benefits. With the latter, people receive a payment when the average temperature in their area is recorded as, or forecast to be, zero degrees celsius or below for seven consecutive days. This year's scheme started on November 1.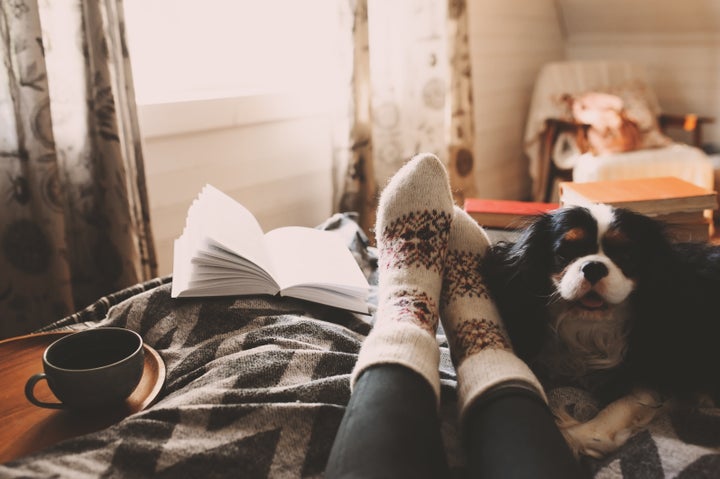 The Warm Home Discount scheme is another deal worth looking into. It's a £140 rebate applied to your electricity bill between September and March – unless you have a prepay meter, in which case you'll be sent a top-up voucher. If you get pension credit, it should come automatically, and if you're on certain benefits you may qualify, but you must apply, says MSE's spokesperson.
The government has also announced that up to £5,000 in vouchers will be issued to homeowners in England to install loft, floor and wall insulation, or double-glazing. "It's not simple though," says MSE's spokesperson, "you need to make certain major improvements before you can claim for minor ones."
Turn appliances off at night
Don't keep your work laptop and other appliances on overnight. Turning off standby appliances can save you an average of £30 a year, according to the Energy Saving Trust. "Consider investing in plug sockets that can be turned on and off via your phone, or a cheaper option is to use timer plugs to schedule turning appliances off," says Jacques.
Buy energy efficient products
Jacques also advises people to buy energy efficient appliances when it's time to replace white goods. "It is definitely worth opting for appliances with a high energy-efficiency ratings," she says. "For example, an A+++ fridge freezer will save around £320 in energy bills over its lifetime, compared to an A+ model."
Get a smart meter
Getting a smart meter installed can be easier said than done, but if you're able to, it's worth the hassle. It lets you track your energy consumption with accurate and real-time information, so you can be more aware of how much you're using and work to keep costs down.
"It might also be worth considering installing a smart thermostat to make sure you're using your heating efficiently," says Jacques. "Learn how long it takes to heat your home and heat only the rooms you are using."
Turn
down your thermostat
With almost half of the cost of energy bills coming from heating and hot water use, turning your heating down by one degree could save you up to £80 a year, says Jacques. Find more tips for keeping your house warm cheaply, here.
INTERNET
Switch your broadband
Usually, there's no need for engineers to come out to your home – unless you're joining or leaving Virgin, where a new line may need to be installed. When making a comparison, consider if you really have a need for speed, as faster is generally pricier. The standard average 10/11Mb is usually fine for browsing or light TV streaming for one person, but go faster for good streaming, gaming or if multiple people use the broadband at the same time.
If you're happy with your current set-up and you're out of contract, broadband providers are among the easiest to haggle with. Benchmark the best deal on the market, tell them you want to leave, be polite and charming, and if it's looking like they've gone as far as they can, don't be afraid to tell them you need time to go away and think before making a final decision.
WATER
There are two benefits to saving water at home – firstly, you save money, and secondly, it's good for the planet.
Get water-saving freebies from your supplier
Lots of water suppliers offer free water-saving devices including 'save a flush' toilet devices (which reduce the amount of water flushed away) and tap aerators, which save water by mixing water with air. Or, try a four-minute water timer, which is designed to cut the time you spend in the shower. Get in touch with your supplier to find out what's on offer.
Products vary by water company, and you can only get one item per household, including shower heads, tap inserts and hose nozzles, to regulate water flow.
Go straight to the freebies via Save Water Save Money, unless you're with Anglian, Northumbrian, Thames, Welsh and Essex & Suffolk Water.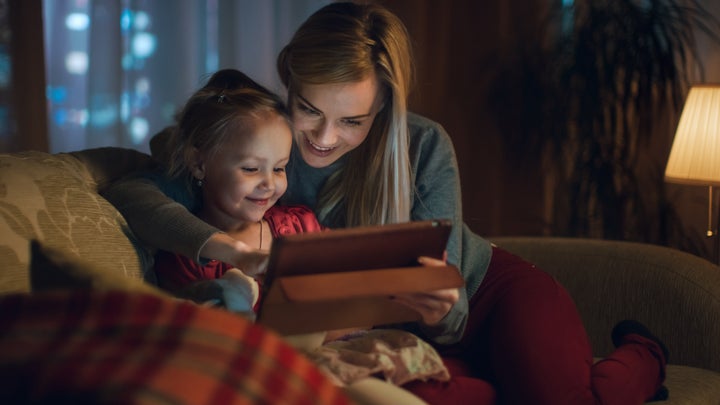 Shower instead of having a bath
Showers are more water-efficient than baths, and should be your first choice for an eco-friendly wash. Keep them as short as possible and avoid running the water for a long time before getting in. If you only have a tub, you can save five litres of water just by running your bath an inch lower, according to Water UK.
Fill your dishwasher, not the sink
According to Friends of the Earth, filling up the dishwasher completely each time you run it will use less water than if you did the washing up – just make sure it really is a full load.
Get a water butt
If your garden is your pride and joy, but you use a ton of water to keep it nourished, invest in a water butt. This means you can use leftover rainwater to tend to your plants, instead of draining precious fresh water. Just one filled water butt holds enough rainwater to fill a watering can 25 times.
Could you benefit from a water meter?
Some have slashed hundreds off their bills by fitting water meters and cutting down on their usage, says MoneySavingExpert. "Unlike with gas and electricity, you can't switch to a cheaper provider, but deciding how you're billed can help make savings. The rule of thumb is: if there are more bedrooms in your home than people, or the same number, check out getting a meter."
Don't be afraid to say if you're struggling
When money's tight and bills are piling up, it can be easy to bury your head in the sand. But Citizens Advice recommends if you're behind on water payments, get in touch with your supplier as soon as possible. Otherwise they might take you to court.
Most water companies have hardship schemes or other ways to help customers who talk to them about problems – some even have a special debt line service. Check out helpful advice on negotiating with your water company here.
COUNCIL TAX
Challenge how much you're paying
You might think there's no wiggle room when it comes to council tax, but you're wrong. An estimated 400,000 households in England and Scotland are thought to have overpaid on council tax by being on the wrong band, according to MSE.
It's easy to check and challenge your council tax banding at no cost. If you're successful, you reduce what you pay now, as well as getting a backdated rebate stretching more than 20 years.
So, how to get cracking? "First check if your band's higher than neighbours in similar or identical properties, using the Valuation Office Agency website in England," says MSE's spokesperson. "If neighbours in similar properties are in a lower band than you, you may have a claim."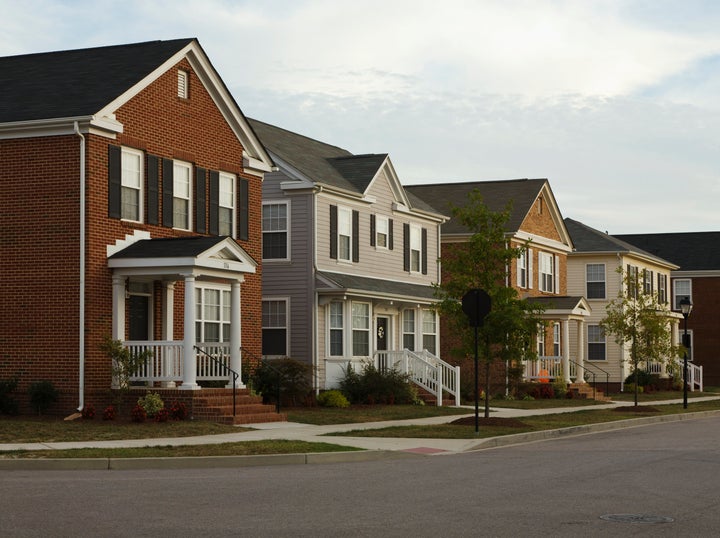 Check house price websites like Zoopla or Rightmove to get an idea of your property's value now. Then use that figure to estimate what your property would have been worth back in 1991, when the current council tax system was launched, and what band it was in.
A word of warning though, the result could go one of two ways. "Once you've done those two checks, you need to weigh up whether you want to go ahead with a challenge – if you do, you can do this via the Valuation Office Agency (VOA)," says MSE's spokesperson. "It's important to understand though that your band could be moved up as well as down – and there's even a risk your neighbours' banding could be reassessed, which might not make you very popular if it goes up."
Are you eligible for discounts?
Some people can get discounts on their council tax. You should receive a discount if you: live alone, live only with someone who's under 17 or a full-time student, live with someone with mental health problems, live with someone who is severely disabled, or earn below a certain amount of money (although this depends on where you live).