Cheap, speedy, healthy and carbon-saving: the cycle commute is on a serious upwards trajectory. Two and a half million of us now get on our bikes to get to work between two and five days a week, according to Cycling UK, while sales of UK manufactured bikes rose by 69% in 2014, according to the Office for National Statistics.
If health reasons pique your interest (according to CycleScheme, a three mile commute Monday-Friday would burn an extra 1400 calories per week) then green reasons might get you to actually make the switch. That same three mile commute could save 54g of carbon a week compared to getting on public transport every day.
That means that in just over 17 weeks, you've saved the equivalent of a round trip flight to New York. According to the European Cycling Federation, if all EU member states reached "Danish levels" of cycling, it would lead to between 57 - 125% reduction in transport emissions.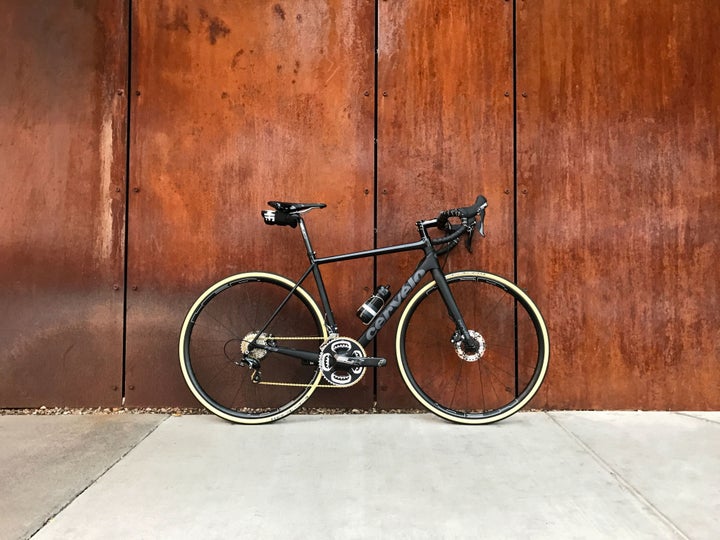 OK perfect, we're all converted. Time to pump up the tyres and get going right? Slight problem – cycling on busy rush hour roads can be daunting. In 2016, The British Social Attitudes Survey on 'Public Attitudes to Transport', found that 59 per cent of people thought that cycling on roads was "too dangerous" to try, down from 64 per cent in 2015.
But, until there are segregated lanes everywhere, there are things nervous cyclists can do to get themselves off the bus, and onto their bikes. We asked Sam Jones, a campaigner at Cycling UK,a a membership organisation for cyclists, for his top tips.
Cycling participation is on the up, Sam says. It's pretty likely someone at your work will cycle so your first step should be to ask them about it. "Are there any tricky spots nearby? Or a particularly nice route? Is there a cycling scheme at work to help you cover the cost of a new bike? Where do they park?"
Get some training: If you're in London, there's £18 per person being spent on cycling, Sam says. Part of that sum is going to local authorities to run free cycling courses. "Even if you think you know the rules of the road, and you think you can ride a bike, there's lots of stuff specific to cycling you can learn on a Saturday with a trainer."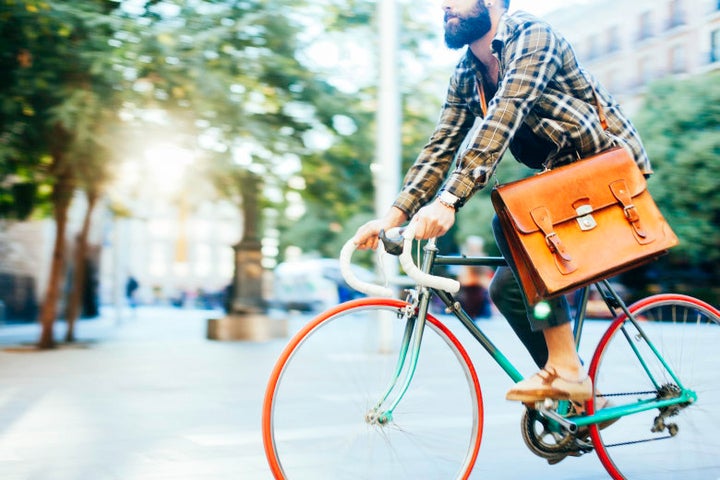 "Until we get segregated cycling lanes everywhere," Sam says, "a lot of the road markings aren't up to scratch." The "pathetic white lines", as Sam calls them, are almost always painted in the worst possible place to be cycling – the gutter. It's where there's most likely to be leaves, which are slippery, where there's most likely to be road debris, which will burst your tyres, and where there are more likely to be potholes. Have a bit more confidence, and sit further out.
"What you're wearing right now is probably fine," Sam says. It's unlikely you're going to need any special kit to cycle to work, but a waterproof (your old festival kag will do just fine) is pretty essential. Watch out for things flapping round your legs that might get caught, and you're good to go.
"After safety, fear of theft is one of the biggest barriers to entry for cycling," Sam says, "so invest in a good lock". Ideally you want two (remember you can leave a heavy one at work, and carry a lighter one around with you). But don't go for anything flimsy, you'll kick yourself later.